Italian design has made a name for itself on the international scene also thanks to its ability to combine the seriality of industrial production with the skills and techniques of fine craftsmanship in solid wood. A tradition stratified over the centuries and handed down from master to practitioner, which today represents a unique and inimitable heritage of savoir-faire for companies and designers.
One of the flagships of Italian production is the expertise in woodworking. A warm and natural material that offers designers many possibilities for creative interpretation in a contemporary key. As demonstrated by some of the designer proposals from the collections of prestigious Italian brands.
Poliform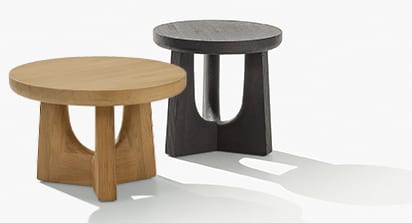 Designed by Jean-Marie Massaud, the Nara coffee tables are handcrafted from solid wood. This complement, which is part of the 2020 collection, has important thicknesses, soft shapes with delicately rounded corners and balanced proportions between full and empty spaces (here on the left a detail of the top and base of Nara in black elm). It is proposed in two different heights (48 and 37 centimetres), in the essences gold walnut and black elm. The Nara coffee tables fit coherently into Poliform's range of furnishing solutions. Which offers the possibility to create sophisticated atmospheres with acontemporary allure, for all domestic environments.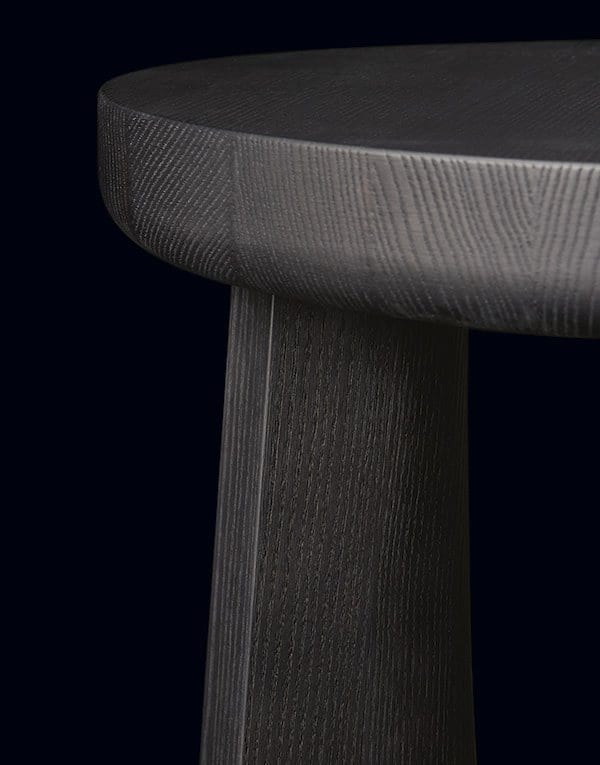 Solid wood by Morelato
The back of the armchair, Moby Dick, made of ash wood, is the focal point of the project by Libero Rutilio. An enveloping element which in its shape recalls the tail of a whale.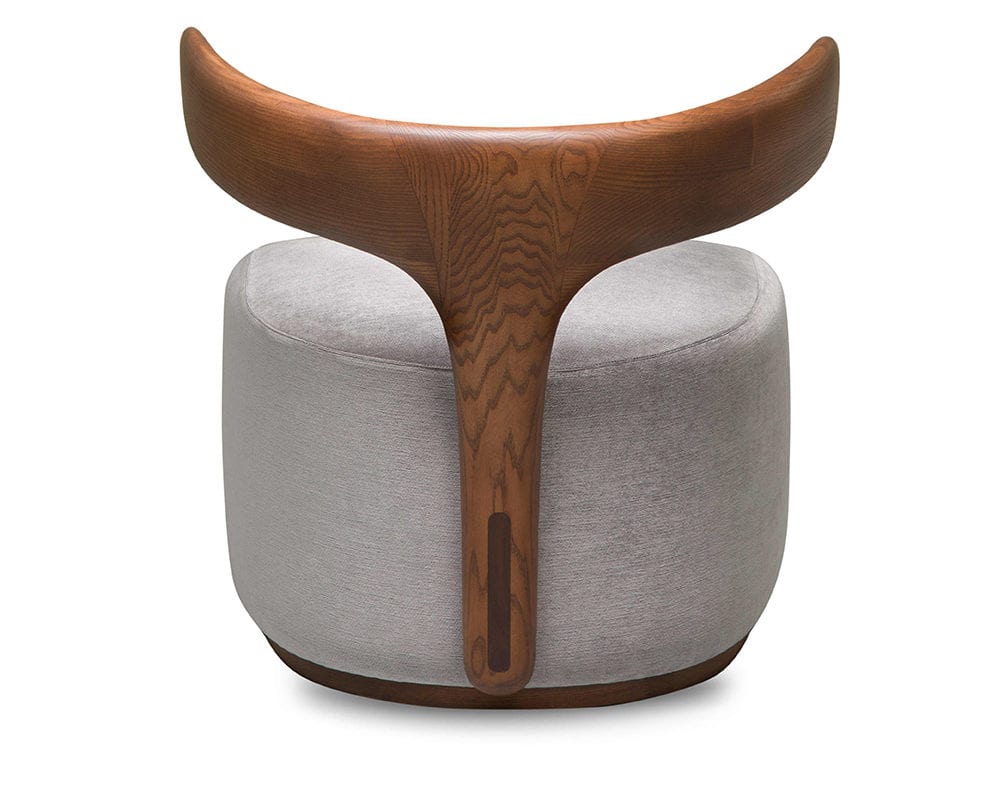 "Moby Dick was born from an attempt to create an iconic and strongly narrative piece of furniture", explains Libero Rutilio, designer. "I wanted a product that would tell a story and at the same time be inspired by the world of nature. I thought of the novel Moby Dicki thought about the novel and the majestic beauty of the whale and let myself be swept away by the sensations of this magnificent story.
Solid wood by Brothers Boffi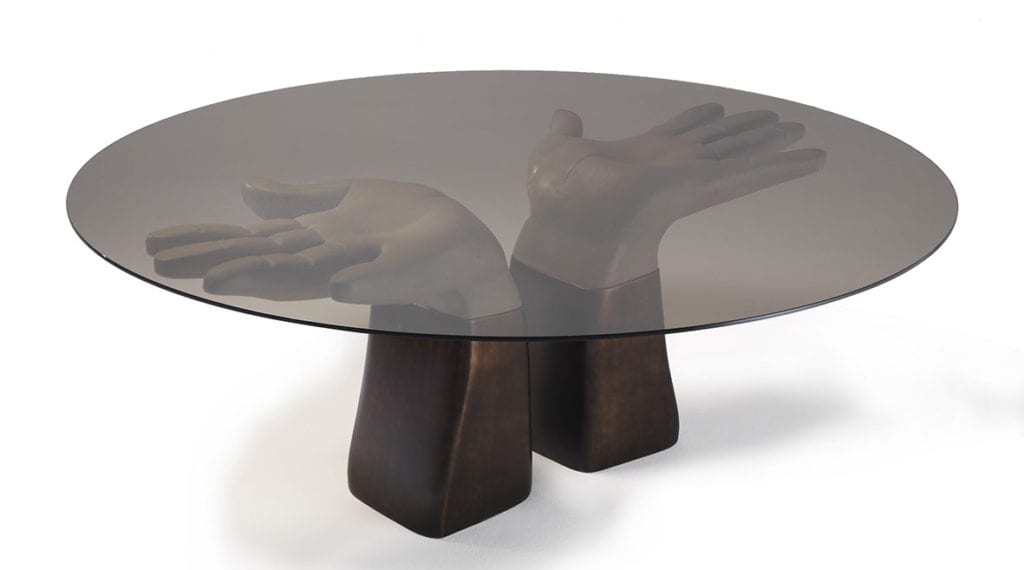 The Prego! table, designed by Ferruccio Laviani, is composed of a large round top in bevelled glass, from which the base emerges. Two large hands, made of hand-carved wood, bring to mind the "out-of-scale" sculptures ofpop artist Claes Oldemburg. The base is available in bronzed gold leaf and London smoke grey
Solid wood by Itlas
Building on more than 30 years' experience inwoodworking for parquet and cladding, in 2013 Itlas launched I Massivi, a collection of solid wood furniture and accessories.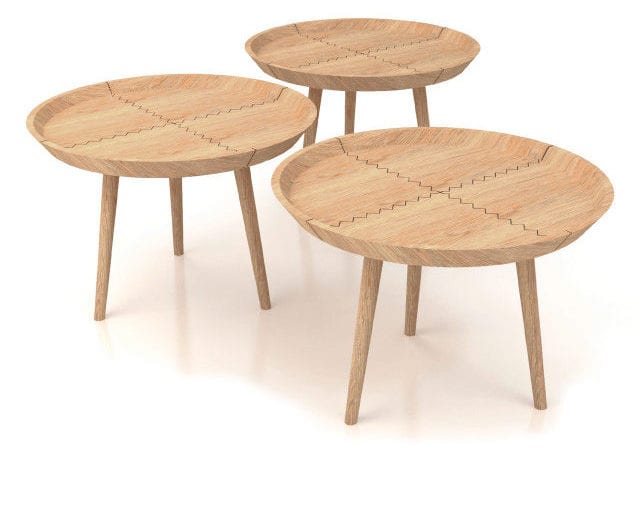 All the products in this line have been designed by important designers and architects, including Doriana and Massimiliano Fuksas. Who are the authors of DMF/005 A refined tray in solid oak of certified European origin and treated with natural-based oil.