Stiledesign presents four collections in which the art of glass, combined with the creativity and design rigour of the designers, offers interesting furnishing accessories. From the blown glass tradition of the Murano masters, to the innovative techniques of glassmaking, without forgetting the style inspired by the world of glass Fiam Italywithout forgetting the style inspired by the world of fashion of Fendi Home and the glamorous but essential style of Visionnaire. Four glass furnishing accessories, different but united by an all-Italian savoir-faire.
Article summary
The colors of the sea for Visionnaire
Refined Murano colors for Magic Circus
Fendi Casa: colorful geometries in glass
The decorative sensibility of Wanders meets Fiam
The colours of the sea for Visionnaire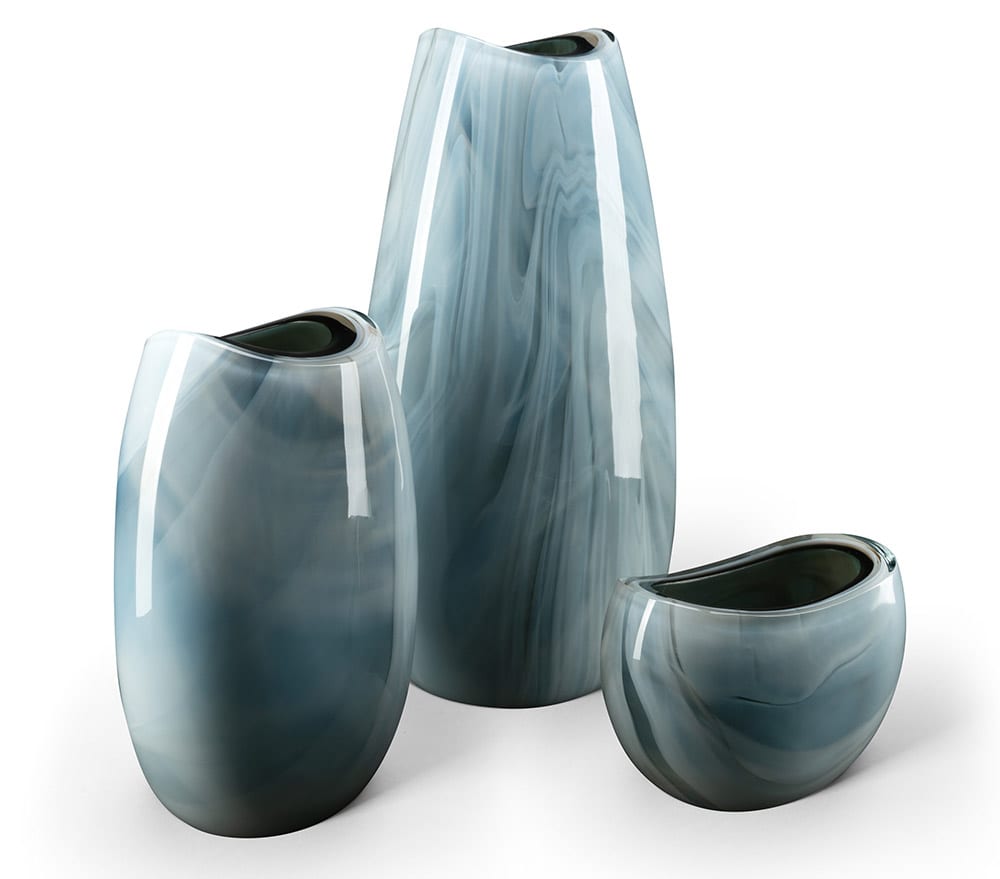 Designed by Zanellato Bortotto for VisionnaireMarea is a collection of vases in hand-blown Murano glass. A proposal with soft shapes, of organic inspiration, which stands out for its refined chromatic shades. From deep blue to turquoise. The proposal is striking for its play of colours and shades that recall the movement of the waves and the changing tides.
Refined Murano colours for Magic Circus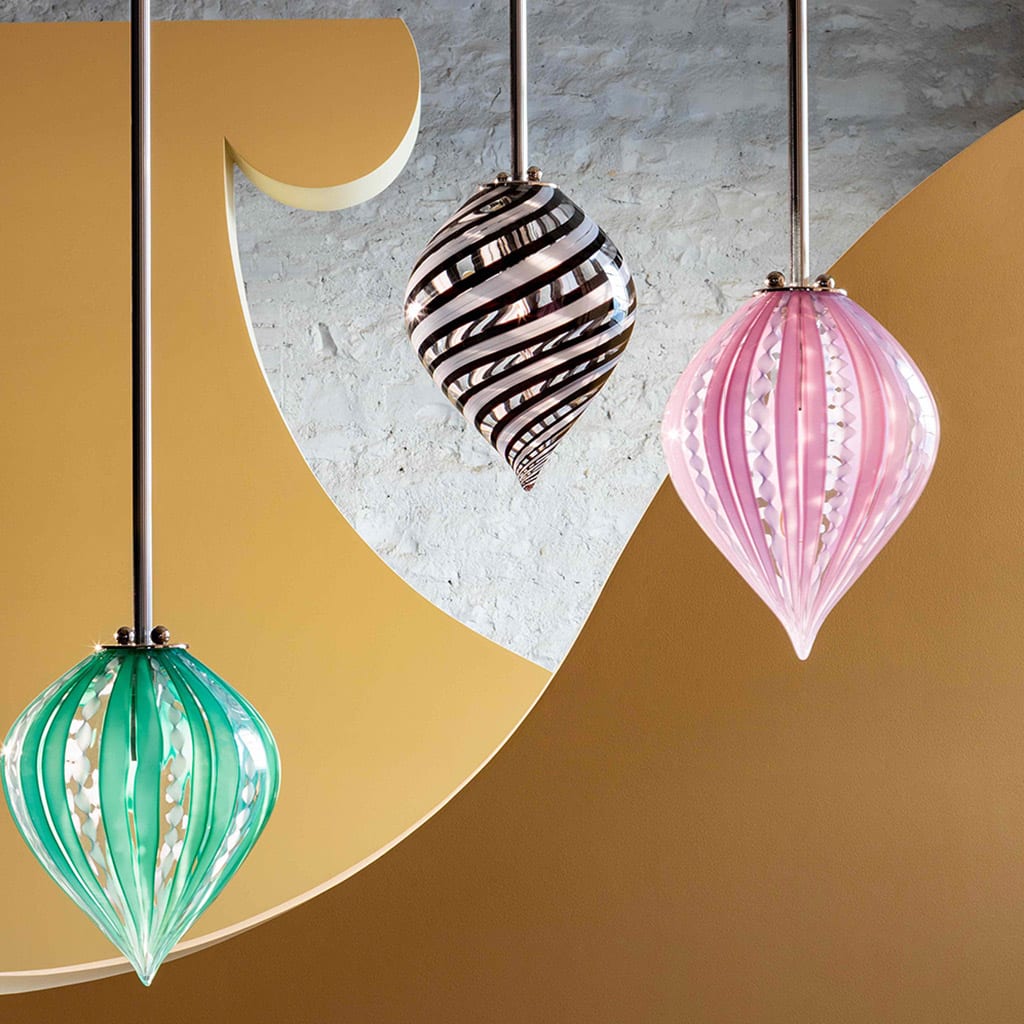 Since 2015, Magic Circus Éditions has entered the world of lighting, creating products with a playful, woody design. Designed to combine retro inspirations with contemporary elegance. All of the Maison's pieces are made by European master craftsmen chosen for their know-how. The collection of glass lamps Balloon, blown in the prestigious Murano furnaces of Veninirediscovers the popup theme of the 1970s. A colourful proposal with soft, tapered lines.
Fendi Casa: colourful geometries in glass
Fendi Home presented the new 2020 collection inspired by nature and the colours of the earth. The Coffe Table Ripple Pequin is made of steel with gunmetal, bronze shadow or palladium finishes. A removable top is in tempered extra-clear glass. The back is hand decorated with Pequin design. Fendi trademark with letters in a polished brass effect finish is a refined detail that embellishes the product.
The decorative sensibility of Wanders meets Fiam

Fiam Italia 's glassworking expertise meets the aesthetic research of Marcel Wanders with Echo. A display case with a linear metal structure with a Champagne Metallised finish, display case body and doors in extralight glass fused with a high-fire process Exploring the boundaries of craftsmanship and industry, the designer has explored new techniques for shaping glass. In which craftsmanship and technology meet, shaping innovative decorations. Composed of three-dimensional geometric shapes, triangles, squares and rectangles, obtained thanks to Fiam's glass bending technique. The fused glass, the protagonist of the project, reflects the light projecting a warm hue into the living space. Giving a magical and suggestive atmosphere. The display case is also available in semi-reflective clear or dark glass.