Magis: Designed by Jasper Morrison in 1999, Air-Chair was the world's first monocoque chair conceived for air-moulding, a technology that allows the use of less material, offering a light but resistant product. The success of this project soon prompted us to develop other pieces of furniture using the same technology, such as folding chairs, tables and chairs with armrests, creating what became known as the Air-Family.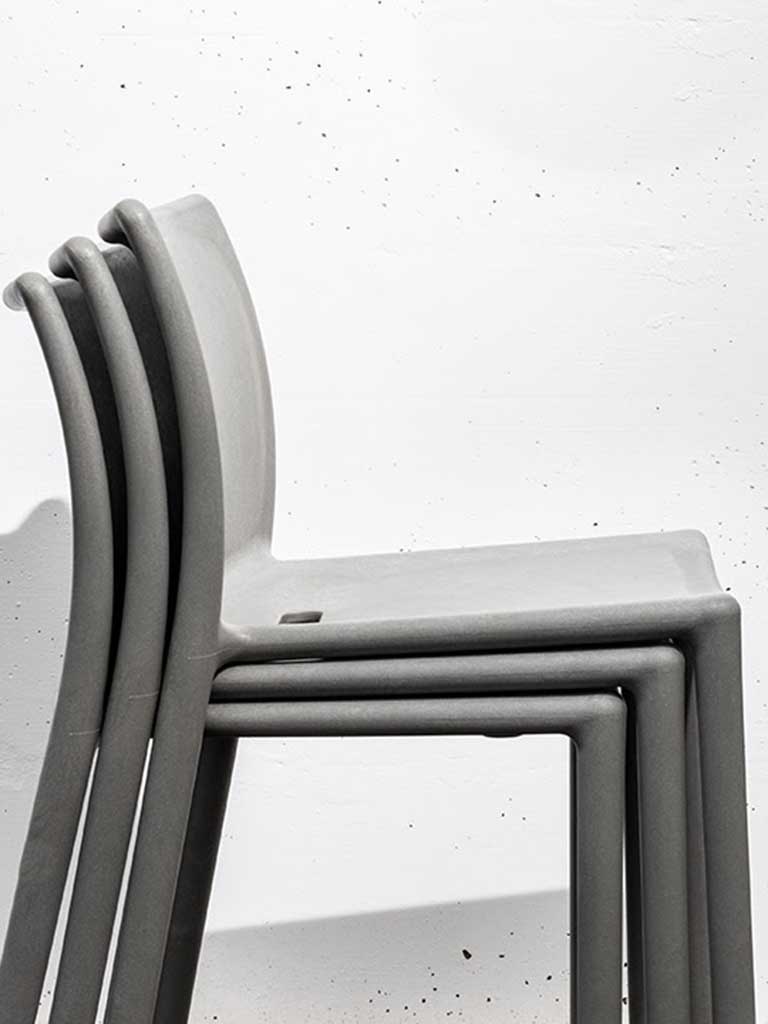 With the same pioneering spirit as back then, we now reinterpret Air-Chair and Air-Armchair in the light of current design challenges, presenting our first two post-consumer plastic chairs. At Magis, we are aware of the importance of reducing the environmental impact of our products. To do this, we invest in research into materials that bring waste back into the production cycle.
After experimenting with plastics derived from industrial waste (Bell and Costume) and food waste (Alpina), this time we have raised the bar even higher and explored the recycling of a new material in the world of furniture: the plastic and aluminium component of poly-bonded containers.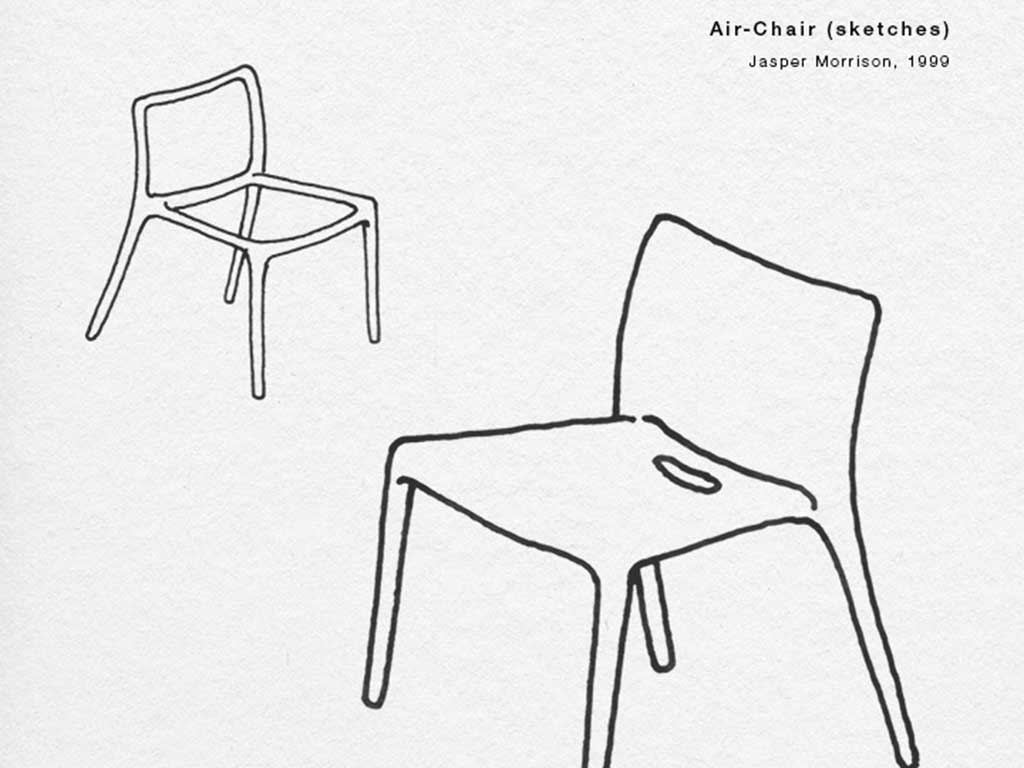 To underline the sustainable mission of the project, these two seats are available in a single finish derived from the mix of plastic and aluminium that composes them, without the addition of dyes during production. Harmonious, dynamic, stackable and suitable for both indoor and outdoor use, RE Air-Chair and RE Air-Armchair bring a breath of fresh air into the Air-Family. magisdesign.com