The design carpets are a real game-changer in decoration. It has always been a cult object, one of the oldest in the history of the home. After a phase in which it was relegated to middle-class homes, it has now regained all its old charm and allure. This due to fine workmanship and materials and to some of the most important names on the contemporary scene, and not only that, of interior design. Thus the carpet is able to catch the eye, harmonising the surrounding environment or becoming the dissonant and disruptive element of the room. Decorative, therefore, pleasing not only to the eye but also to the touch, carpets are also increasingly versatile: at the centre of a room but also, why not, at the centre of a wall, used as splendid tapestries. Looking for someone in particular? Here are a few suggestions.
Article summary
Gold to repair and enhance
Butterfly wings for Envolée
Hexagons of Amini
Design carpets environmentally friendly
Gold to repair and enhance
Knotted and carded by hand, like all his fine productions, Kintsugi from Illulian 's Design Collection is an ode, as its name suggests, to the ancient Japanese art of repairing objects with the introduction of gold and precious metals that highlight and enhance the breaks, adding value to the whole object. Presented at the last edition of Maison & Objet, the design carpet has a texture of enormous expressive power, glamorous and unconventional, thanks precisely to those "break lines" filled with liquid gold.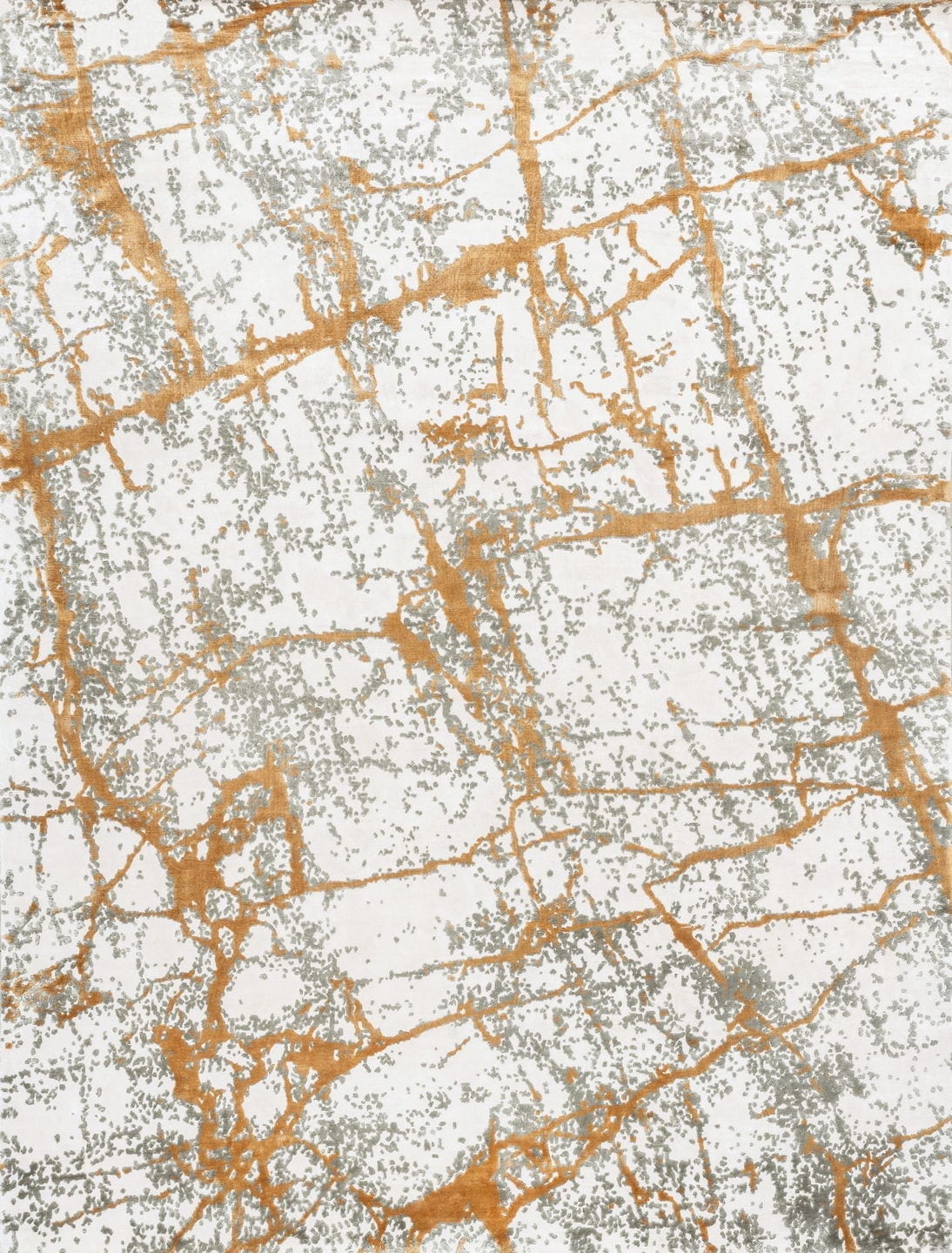 Butterfly wings design carpet for Envolée
Born from the encounter between two excellences, the Italian company cc-tapis, well-known producer of contemporary carpets, and the designer Cristina Celestino, Envolée is inspired by one of the most delicate architectures present in nature: the wings of a butterfly. Strictly hand-knotted and created in Nepal by expert Tibetan craftsmen using cotton, linen and Himalayan wool, the carpet is characterised by its iridescent and hypnotic scales, brushstrokes – just like the wings of a butterfly – in a virtuoso manufacturing game. The elegance of the detail is repeated on a larger scale, creating a full and vibrant texture.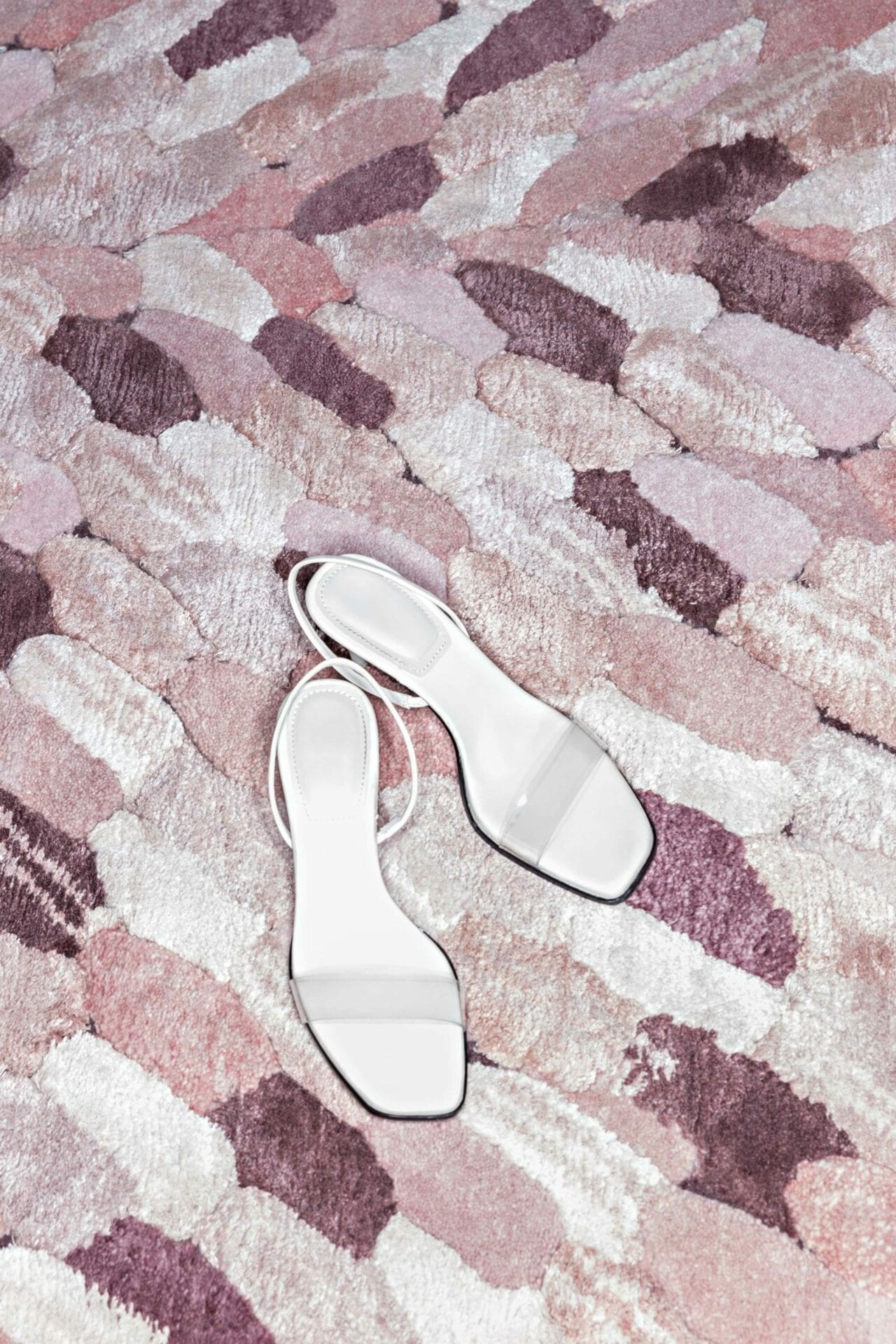 Design carpets with hexagons of Amini
It takes four months to produce, but the playful, playful rug inspired by Gio Ponti's design is well worth the wait. Esagoni, from Amini's Design Icons collection, is a masterpiece of hand-spun and hand-carded Tibetan wool and natural silk knotted in Nepal that brings a harmony and sense of scale into the home that comes from the balance of design, form and colour.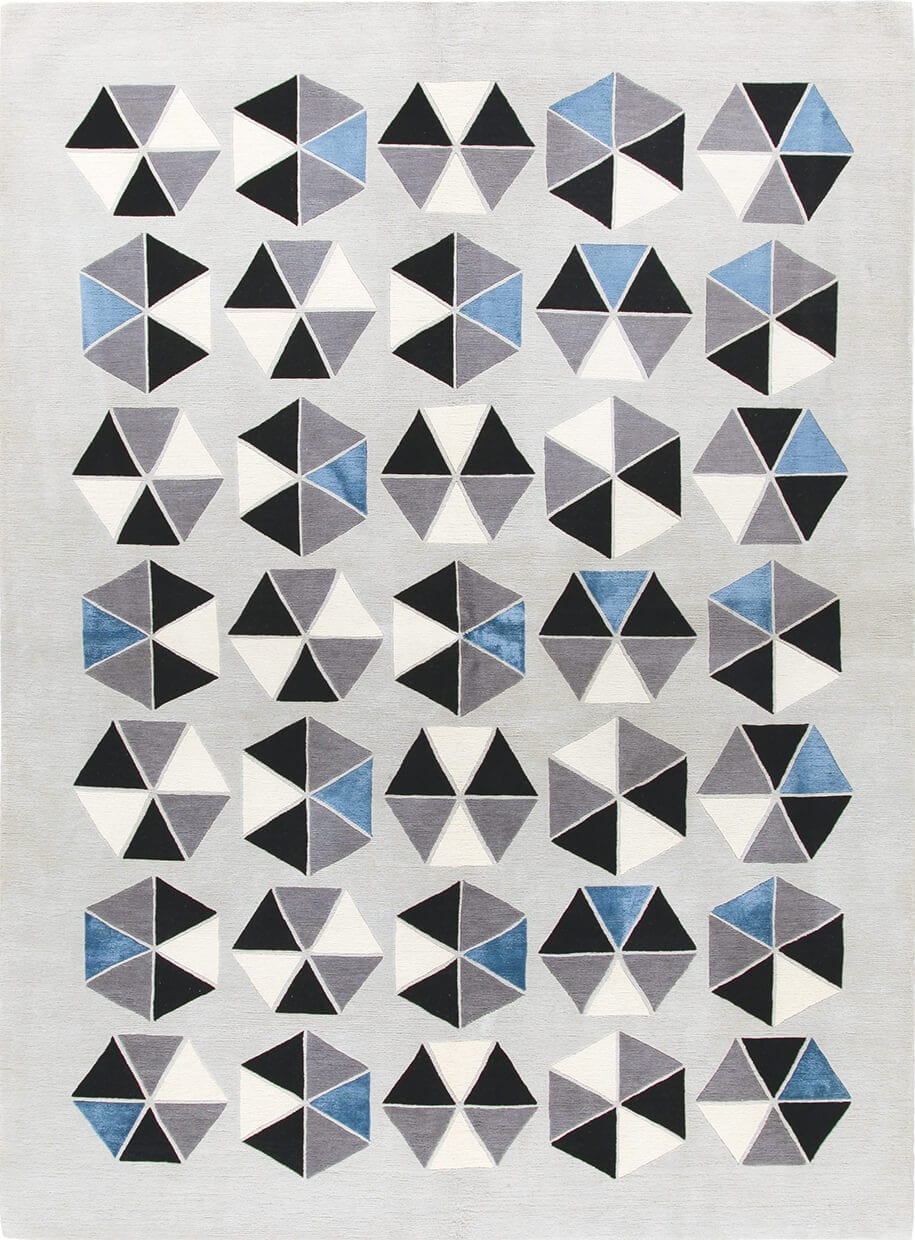 Design carpets environmentally friendly 
It has accustomed its audience to irreverent design objects, but which, after initial surprise and mistrust, have become must-haves. Seletti 's carpets, such as Dartboart, created in collaboration with Studio Job, could not fail to follow the same logic. This design carpet speaks for itself, but a clarification is necessary: it is made with fibres derived from recycled PET plastic bottles. Irreverent yes, but woe betide the environment.