On the occasion of the 2023 edition of the Milano Design Week, inside the glass pavilion of the legendary Villa Necchi Campiglio, in the heart of the metropolis of Milan, Occhio celebrates the future of light with 'new horizons – an immersive experience': a unique multi-sensory installation, with which the leading European company positions itself incisively as a premium brand in the international luxury context in the metropolis of design, taking another step towards internationalisation.
New horizons – an immersive experience
Right in the centre of Milan, a few steps from Corso Monforte, better known as the street of light, the historic Villa Necchi Campiglio offers shelter from the hustle and bustle of the city in its spacious garden. The perfect setting for Occhio, who wanted a magical place like this to direct the visitor's attention to an extraordinary multi-sensory display: a transcendental space where products are presented in an abstract manner, where the installation involves all the senses. Like a total work of art, 'new horizons' becomes an unforgettable, completely new experience and at the same time a captivating way of deepening the concept of Occhio's light culture. "For me, light is pure emotion. With 'new horizons' we have created a sensation-centredexperience, an installation that allows you to experience the deep emotions that light arouses," explains Axel Meise, founder and designer of Occhio.
new horizons' testifies to the company's extraordinary capacity for innovation, symbolising the new, the unknown. For Occhio, the desire to innovate and an inexhaustible drive for the new are a goal that has never been achieved, a spur, a mission, a chromosome in the company's genetic make-up. "Villa Necchi Campiglio inspired me to create 'new horizons'. This place embodies what people are able to create technically and aesthetically when they are inspired by a vision of an ideal living space. It is an expression of utmost refinement. Being able to stage our idea of a new lighting culture on this stage is an extraordinary opportunity to make tangible what we mean. A 360°!".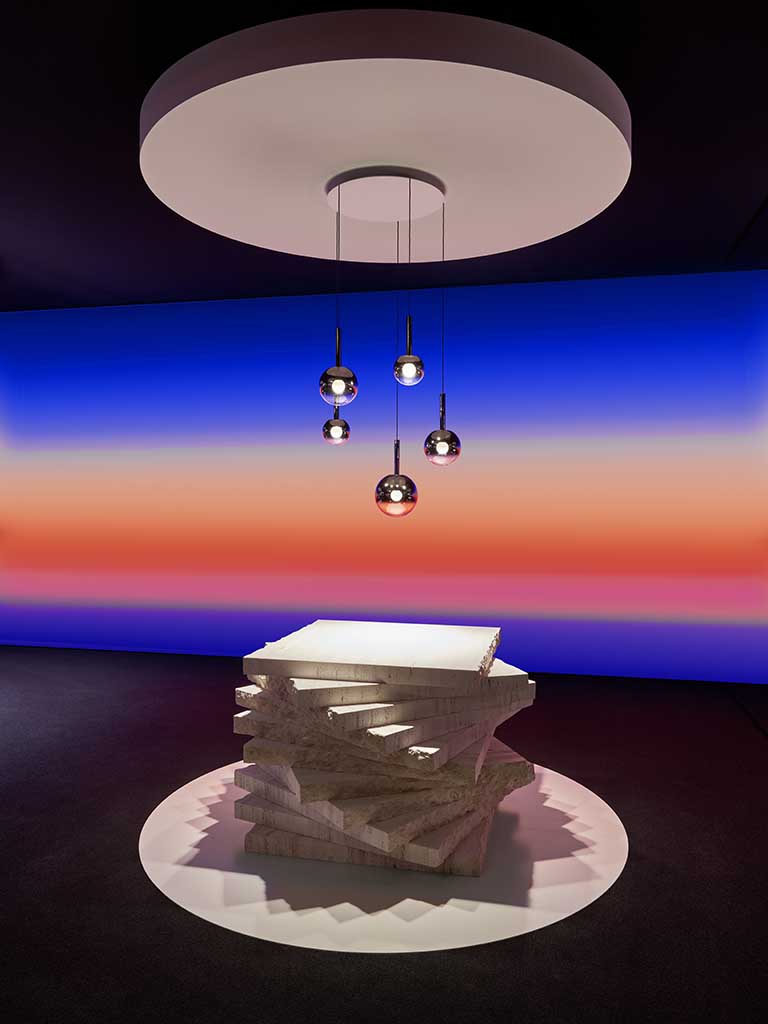 A new lighting culture
All this ties in with Occhio's philosophy, a philosophy centred on a new culture of light: 'a new culture of light' is the overall vision, an expression of cultural, aesthetic and technical progress, to be experienced through the interplay of exceptional design, unique light quality and 'joy of use' at the highest level. Light allows people to design the environments in which they live, to become the creators of their own well-being. Because light is synonymous with quality of life.
Towards international leadership
In recent years, the Milan Design Week has become one of the most important global events. For Occhio it is one of the most important platforms in its internationalisation strategy, a stage to present its vision of a new lighting culture worldwide. With an immersive installation at Villa Necchi Campiglio, Occhio presents itself as a European innovator to further refine its global appeal and consolidate its presence in Europe and markets such as China. Inaugurated in 2021, the Occhio store Milan was the first flagship store to open outside Germany, a reference hub for the lighting industry in Southern Europe. Another milestone towards the internationalisation of Occhio outside Europe was the opening of the flagship store in Shanghai in early 2022, a logical step along the company's dynamic growth path and its positioning as a luxury love brand. "With our incisive presence in one of the world's most important metropolises, we clearly position ourselves as an international player: Shanghai represents a bridge to the Asian market for us," explains Axel Meise. And after Milan, Munich, Cologne, Hamburg, Berlin and Shanghai, flagship stores in London and Amsterdam will also open soon.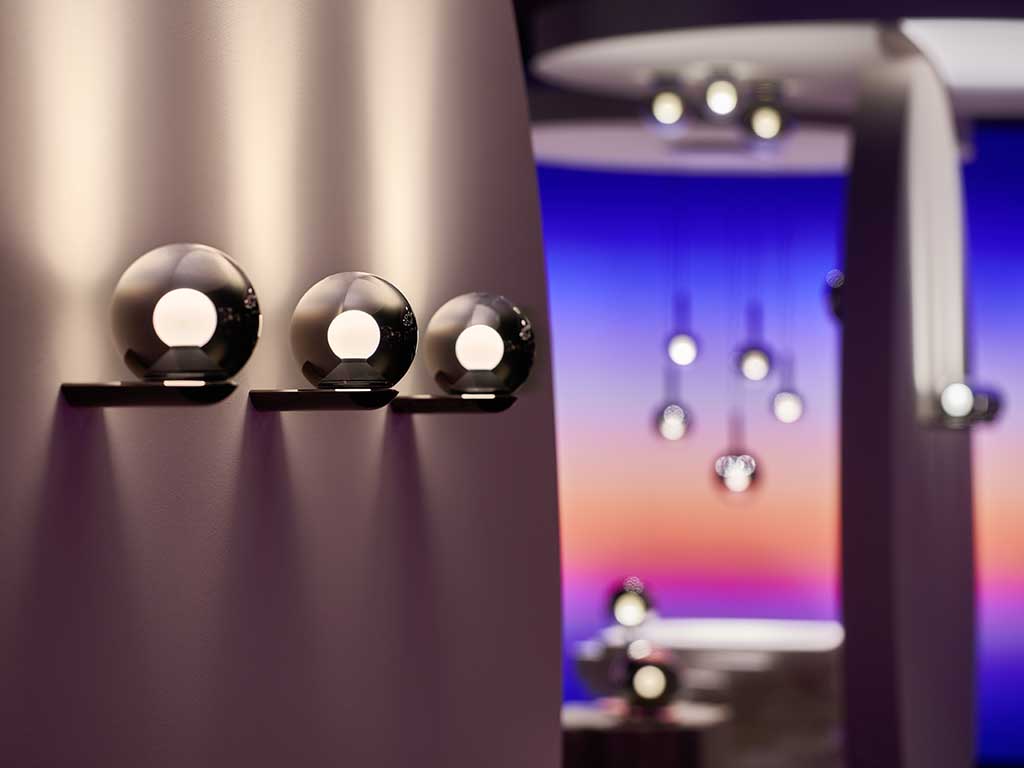 Eye – the brand | the company
A new lighting culture: this is what enthusiastically stimulates the minds behind the Occhio brand every day. With its philosophy, internationally award-winning design, light quality and 'joy of use' at the highest level, the company has set new standards by putting people and light quality at the forefront. A success story that began in 1999 with a revolutionary idea from company founder Axel Meise: to enable people to become the designers of light in the environments they inhabit! With a consistent lighting system in terms of design and quality that offers the best possible solution for every situation, every mood and every environment. A unique and constantly expanding range of innovative and well thought-out products allows entire buildings to be enhanced with light and design of the highest quality, in both residential and commercial settings. A rapidly expanding European leader, the innovative lighting company has developed from a German design icon into an international brand in the luxury segment. Headquartered in the centre of Munich, Occhio employs more than 250 employees and markets its products through 500 specialist furniture and lighting retailers and flagship stores in Munich, Cologne, Hamburg, Berlin, Milan and Shanghai. eye.com