Natur Wave wins two more important awards. After winning last year's Archiproducts Design Award, together with the Special Mention for Sustainability, Acquabella's new shower tray won the iF Design Award and the Red Dot Design Award: Product Design 2023.
The exclusive design and the use of innovative materials enabled Natur Wave to achieve these well-deserved results. "Concentric 'waves' chase each other across the surface of this shower tray like small, delicate sand dunes produced by a gentle sea breeze. The drainage grid becomes the source of this natural propagation, in which the circles become larger and larger, covering the entire surface. This particular finish is a pleasant contrast of tactile sensations with two textures alternating between 'waves' and 'seabed'.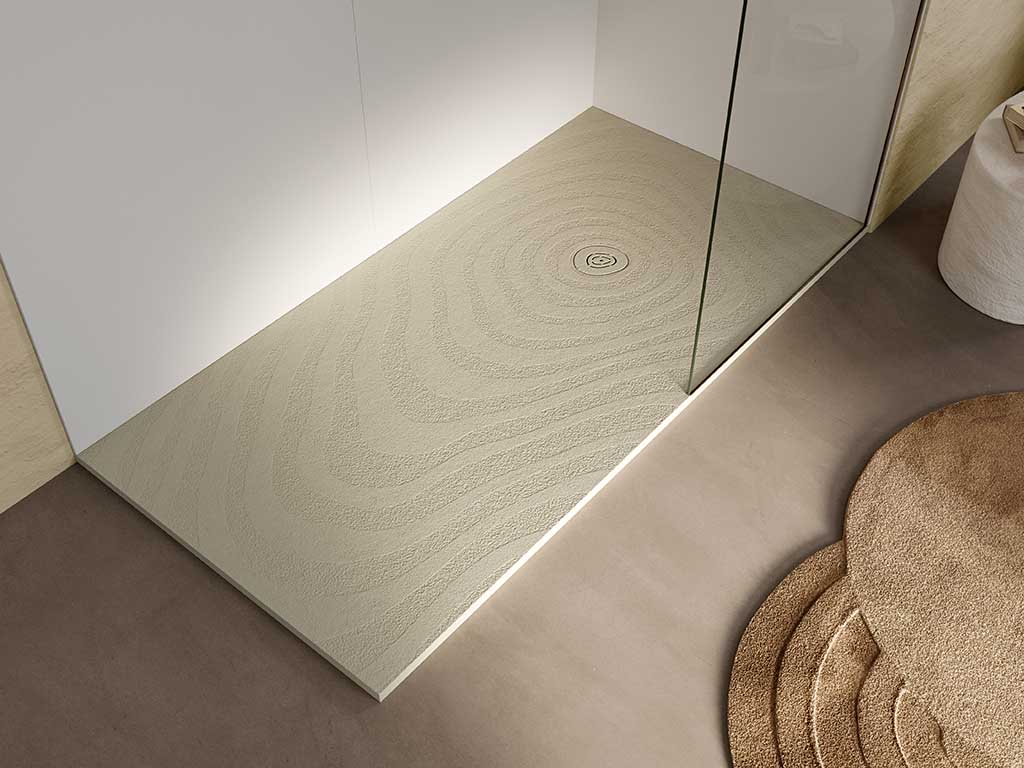 Natur Wave is made of Akron®, Acquabella's patented material that stands out for its countless properties and advantages. The combination of polyurethane and mineral fillers allows the material to be cut easily and quickly, a feature that allows the shower tray to be customised in size to fit any space or corner. Akron® is also silica-free and surface-treated with an acrylic polyurethane coating that ensures incredible resistance to impacts, scratches and thermal shocks over time. In this scenario of benefits, the hygienic aspect is fundamental: the material is, in fact, recognised for its truly extraordinary antibacterial properties. On the colour side, Natur Wave can be ordered in a choice of over 2,000 shades.
Organised by the authoritative German institution iF International Forum Design, the iF Design Award is the annual prize that recognises the best design from around the world. Products are evaluated according to fundamental criteria, such as the design of a beautiful and functional object and the impact it can have in everyday life. With a decades-long history, like the iF Design Award, the Red Dot Design Award is synonymous with excellence in design. Each year, the organisation identifies the most representative products in terms of design, planning, functionality and ingenuity, assessed by a jury of leading figures in the industry.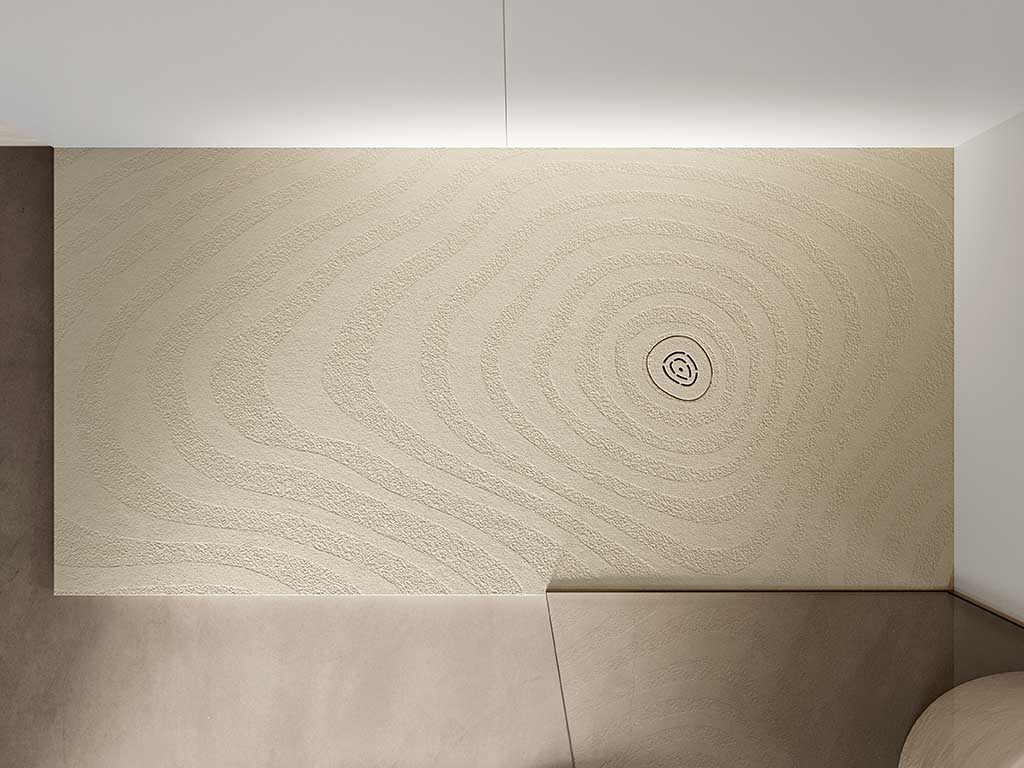 With ahistory that began almost 30 years ago in La Vall d'Uixó (Valencia), and still continues today with a presence in more than 40 countries around the world, Acquabella is a Spanish brand, leader in the design of products for the bathroom environment. Shower trays, bathtubs, vanity tops ,free-standing and countertop washbasins ,panels, storage units and hydro-massage columns are made only from innovative and extremely resistant materials . In addition to high-definition textures, attention to detail, and a focus on design and contemporary trends, Acquabella is constantly striving for customised solutions. The custom-made approach, oriented towards realising the desires of an increasingly demanding clientele, makes Acquabella a flexible and versatile company, capable of adapting to any type of request, even the most ambitious.