It is one of the most difficult areas to furnish: decorate the wall behind the sofa usually puts even the most imaginative of home decor lovers in crisis. To decor such a complicated wall, we must start from the consideration that the sofa is one of the main pieces of furniture. In any home and that we must find a balance to let it shine with all its importance. Leaving the wall completely bare, however, risks impoverishing its presence, generating the opposite (and undesirable) effect. A living room must be welcoming in every detail: here are some useful ideas to avoid mistakes.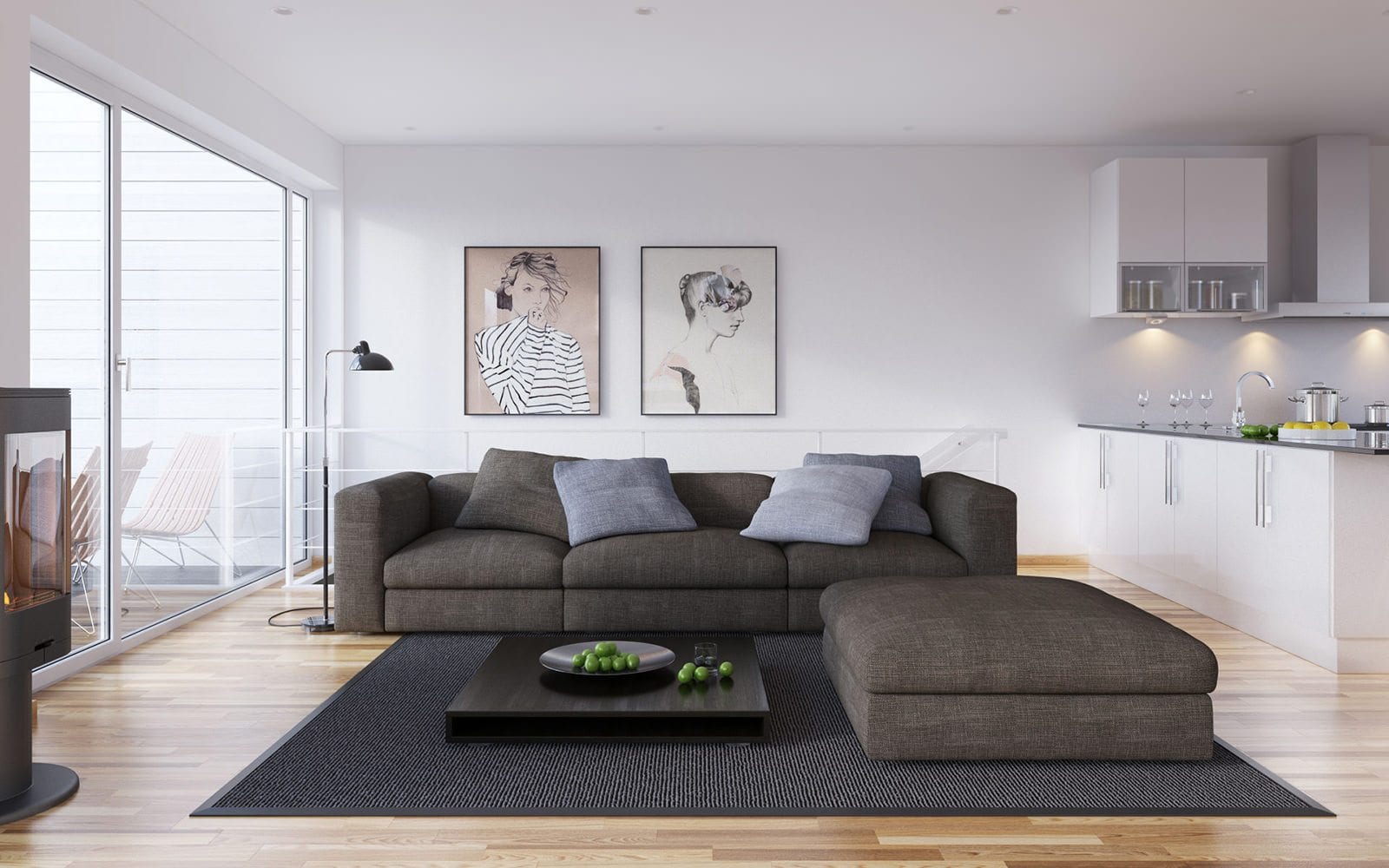 Decorate wall behind the sofa: every style can be adapted
You could, for example, decorate the wall above the sofa with matching jewelled wall lights in the same style as your furniture, perhaps placed symmetrically to a medium-sized frame. If you love the country-nordic style, decorate the wall with a geometric choice: on the market there are many shelves with unusual and original profiles. And if you like boho-chic, textile furniture is the most appropriate solution: from carpets to woven drapes, there is a wide choice on the market. The important thing is to let your imagination run wild! If you have a more classic spirit, the most obvious choice (but always a winner) to decorate wall is to organize photos and pictures in a combination of shapes and sizes. Decorate the wall will be fun and allow you to dive into your memories. Or there is always the bookcase solution, which must be full of books: there is nothing sadder than an empty shelf. Finally, if your heart is bohemian, you could opt for a large mirror, preferably antique, resting on the floor to give a slightly industrial and intriguing look. Voilà, the wall is served.
Gallery