Rossin continues its success story: now the samurai lounge chair by Archirivolto Design has been awarded the Red Dot Award 2023. The ufficiale recognition for the design language and superior production quality by the Red Dot follows the 'German Design Award 2023 – Special mention' for the chaise longue from the elba collection. Archirivolto Design comments on its design as follows: "Just as the warriors of ancient Japan, skilled in wielding the curved sword and loyal to their lord,offreceiveservice protection, so does this lounge with itsfluidlines and soft silhouette evoke an enveloping and comfortable refuge .Its design is a combination of lightness andraffinateelegance, for a timelesssoft-contract ."
Samurai Collection: Rossin's Samurai collection was designed by Archirivolto Design. The seating series is characterised by a tubular steel structure that seems to embrace the backrest. The light, industrial character of this structure is contrasted by the voluminous, soft upholstery of the curved seat and backrest. Samurai comprises a stackable chair, an armchair, a 2-seater sofa, dining chairs of various shapes, a stool and a coffee table, all with the characteristic shape described above. All elements can be supplied with a smooth upholstery or with an effect fold.

Archirivolto Design
Archirivolto Design was founded in 1983 in Colle di Val d'Elsa, in the province of Siena, thanks to the collaboration between Marco Pocci and Claudio Dondoli. Specialising in seating design for more than 30 years, the design studio has a desire to make beauty accessible. Archirivolto Design chooses to follow the entire product development process, accompanying and supporting the customer step by step; starting from market research to the elaboration of creative ideas, to the realisation of prototypes made ad hoc by an in-house modeller, finally to the technical support to the company for the industrialisation of the object. Archirivolto Design's mission ? To give light to projects in which creativity always pays attention to the saleability and large-scale marketability of the product itself.
The Red Dot Award
Established in 1955 in Germany, the Red Dot Design Award is one of the world's most important design prizes. The award is given annually to products of the highest aesthetic and functional quality. Award-winning designs are then presented in the Red Dot museum in Zollverein, Essen.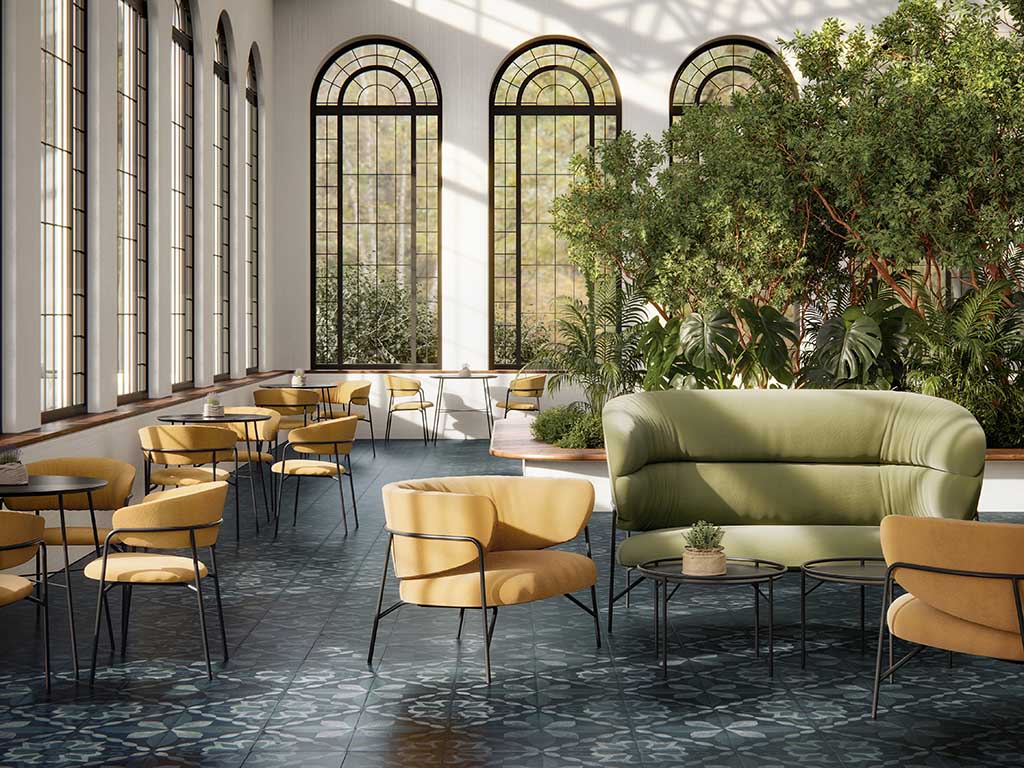 Rossin
Founded in 1964 in Auer, South Tyrol, the company Rossin has become internationally renowned since the 1980s for its high-quality, ergonomic upholstered furniture. Thanks to their clear and timeless design, Rossin collections furnish private and public interiors all over the world. Internationally renowned designers create collections that offer different solutions for a wide range of projects and have secured several awards such as the Red Dot Design Award, the Interior Innovation Award, the iF Design Award, the BigZee Award and twice the German Design Award Special Mention. rossin.com