In cooperation with Audi, the largest international design event series in Asia, Design Shanghai, celebrated its 10th anniversary from 8 to 11 June. In total, the show welcomed 77,254 visitors over the four days and presented more than 600 local and international brands from 40 countries and regions.
The show welcomed visitors from 33 countries: Malaysia, the Netherlands, Russia, Singapore, Thailand, the UK, the US, Vietnam, Spain, Australia, Canada, Christmas Island, Denmark, Finland, China Hong Kong, China Taiwan and China Macau. Expanded by 50% this year, the globally celebrated show explored how Eastern and Western design philosophies can work together synergistically across 3 vibrant pavilions.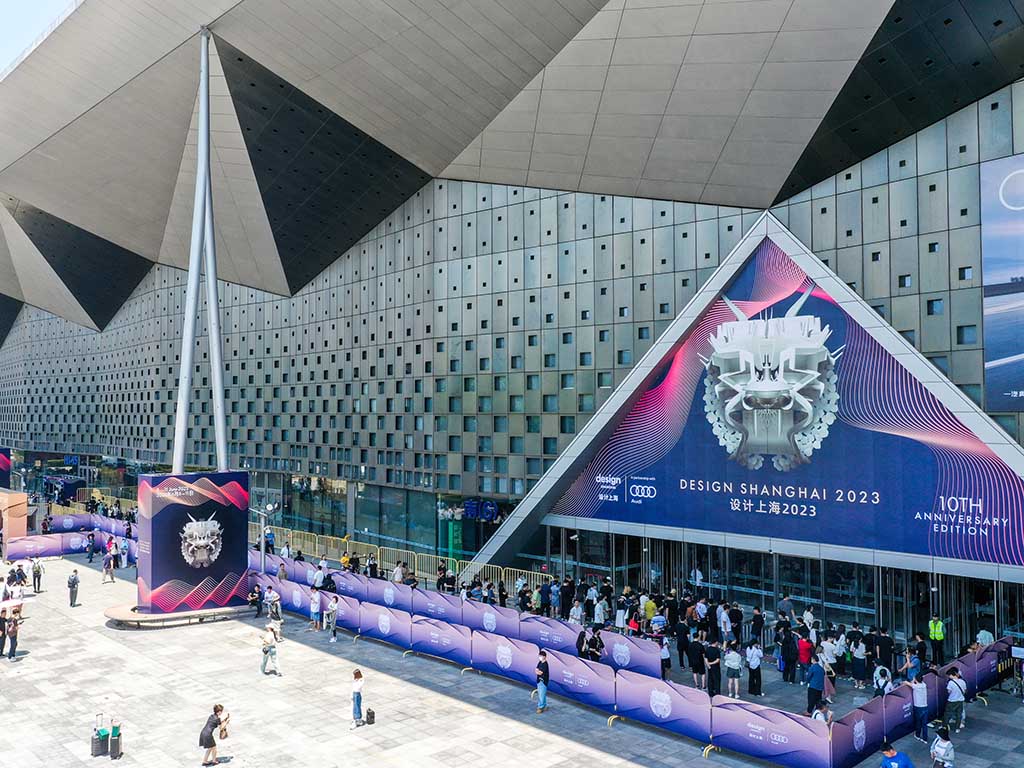 During the four days Design Shanghai showcased international and Chinese brands presenting new product launches from furniture to interior design. Below are some of the exciting new products presented at Design Shanghai this year:
Antares Yee is a New York City-based designer and current creative director of Sun at Six, an award-winning contemporary furniture design studio interested in how spaces shape our choices, actions and moods in everyday life. The brand presented four new pieces including the Wave dining table pictured above.
Chinese brand Fuli presented a new carpet collection designed by British designer Dame Zandra Rhodes. "The lipstick motif is one of Dame Zandra Rhodes' classic printed patterns. The eponymous fabric she designed in 1968 was collected at the V&A'.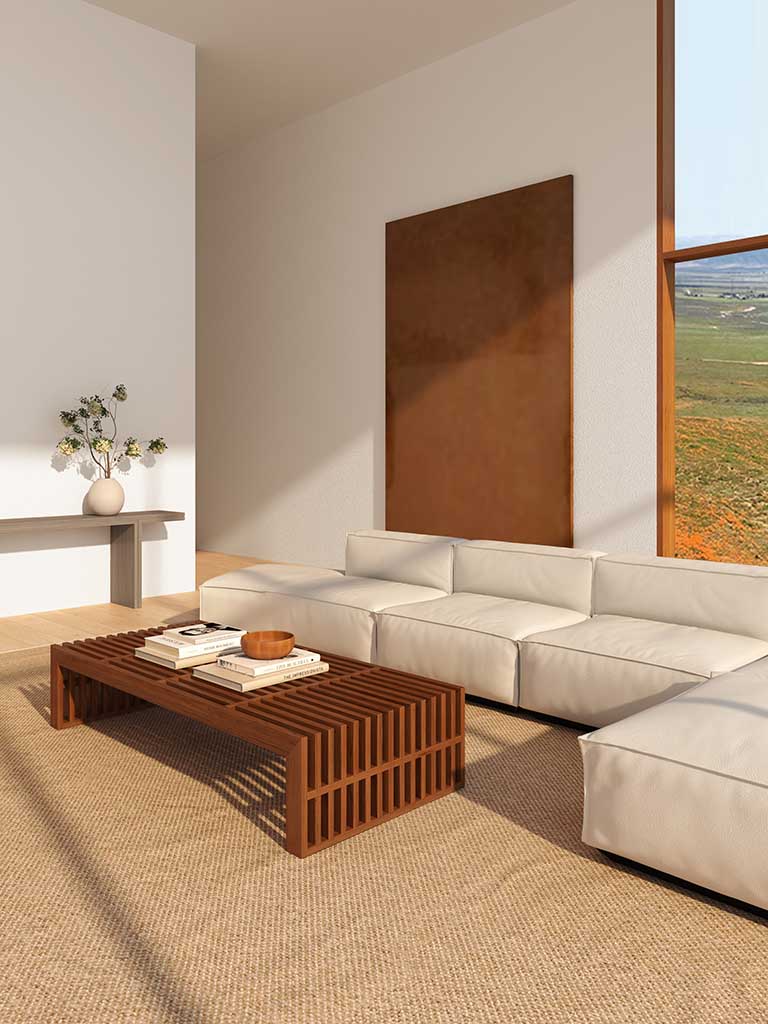 A design pioneer focused on contemporary California furniture, her design studio combines general well-being, sustainable materials and craftsmanship. She presented her Zither Lattice coffee table and Beam leather sofa, designed for maximum relaxation. The versatile and modular units present countless configuration possibilities to be used as sofas, ottomans or sectionals. Its clean, modern design and relaxed silhouettes can be upholstered in a variety of leather colours to suit any space and style.
Acerbis debuted with Due Più designed by Nanda Vigo with a steel frame and fur recovered from food industry waste, according to circular economy principles that make it compatible with contemporary ethics. A pioneer with 150 years of experience and one of the longest-lived furniture companies in Italy, Acerbis stands as a benchmark for connoisseurs of Italian design.
Frank Chou (周宸宸) presented the 'stand' coffee table, a reinterpretation of Bauhaus design. The main body is upholstered in woollen fabric that contrasts with the minimalist structure and glass top.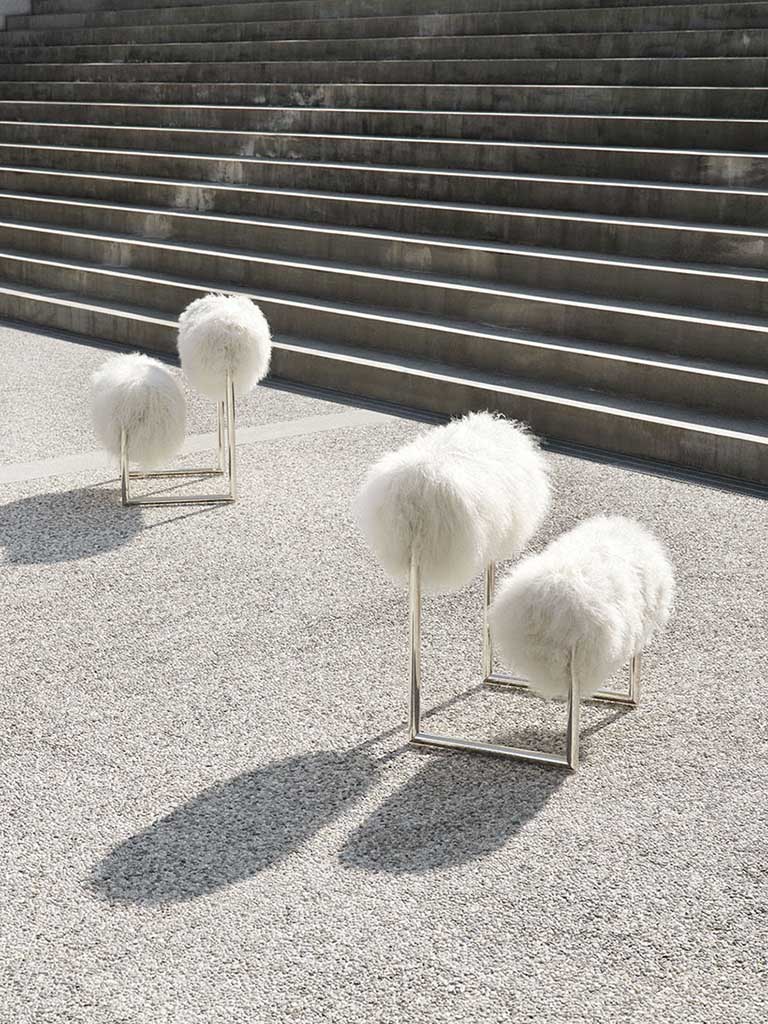 Christofle has launched the 'MOOD ASIA' tray composed of removable and reversible wooden compartments, porcelain stencils and sauce bowls. The tray invites itself to every table with a promise of sharing and excitement around Asian gastronomy.
Christofle enters the world of trainers, objects sought after worldwide by discerning collectors. Christofle presented a 'sneaker box', a case lined with green velvet, with a lid fitted with two notches for easy handling, made of silver-plated metal and handmade by a master silversmith using a centuries-old technique.
GUBI presented three collections: 'Satellite' originally designed by Mathieu Matégot, 'Timberline' originally designed by Mads Caprani and 'Carmel' designed by OEO STUDIO.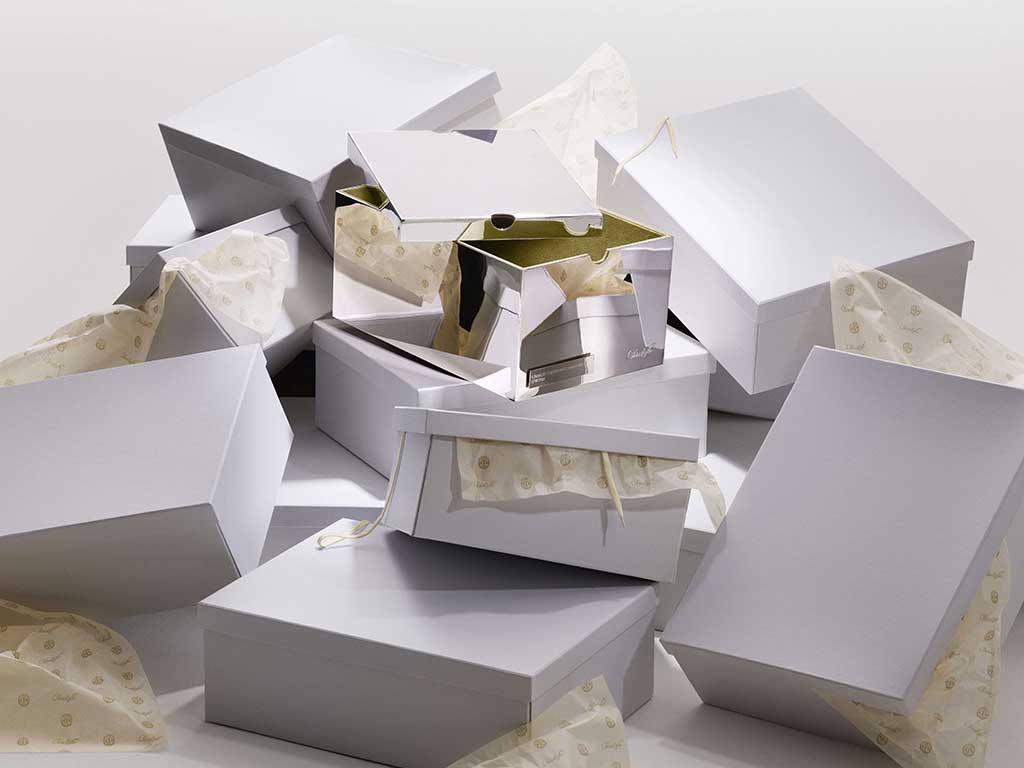 Mattiazzi presented new designs by Jasper Morrison, Konstantin Grcic and Studio Œ. Over the past 14 years, Mattiazzi has emerged as a celebrated premium brand with an uncompromising design ethos, collaborating with global design elites such as Ronan and Erwan Bouroullec, Studio Nitzan Cohen and Sam Hecht & Kim Colin.
Flos has released four new collections: My Circuit, Taccia White, 2097-75 / Matte white and Skynet Suspension (shown above) designed by Marcel Wanders. Flos is recognised as a leading international manufacturer of high-end designer lights and innovative lighting systems. The company boasts an extensive catalogue of iconic lamps created by legendary names in the history of design.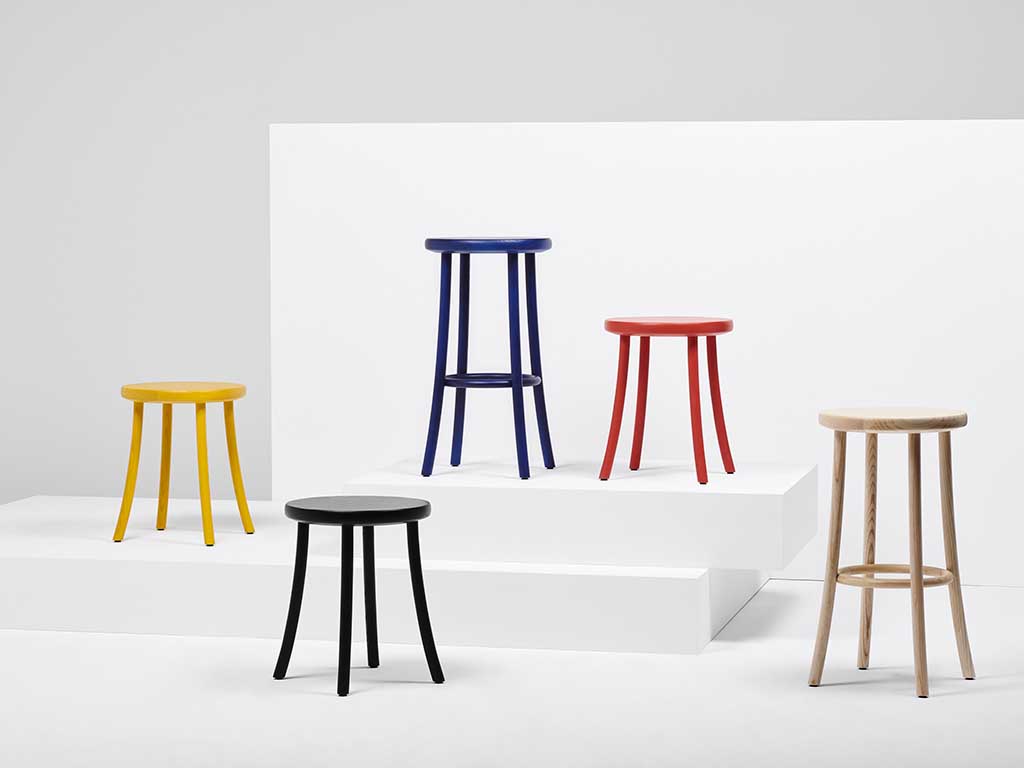 SeeDesign has launched an innovative new lighting collection, WING. With bold yet subtle design elements, WING strikes a beautiful balance between imagination and realisation, seamlessly weaving light into dynamic beauty. Thanks to their exquisite dual lighting system, upward light is softly diffused by the translucent double leaf, which elegantly undulates to create a welcoming, weightless atmosphere.
Jianze presented 7 pieces, 4 of which will be new products (Moments Showcase, Seeds Storage System, Pine-Pine Sofa and Ripple System and the Noon mirror shown above. Jianze collaborated with renowned Chinese industrial designer Chen Min and pioneering Dutch design duo Raw Colour Continuously gathering different design forces from home and abroad, Jianze sought to provide inclusive and environmentally friendly home design. designshanghai.com