Even today, the unquestionable charm of the past conquers contemporary interiors, which bring it up to date with warm tones and rigorous shapes, but declined in lighter and reassuring volumes at the same time. NUBE knows this well, which with its collections aims at the rediscovery of retro materials and dresses armchairs and sofas in couture suede and velvet. The Carol chair and the Dolmen, Bold and Sophie sofas designed by Fabio Fantolino, together with the Glove armchair by Carlo Colombo, play with an intimate, dreamlike and enveloping dimension, which carries on the manufacturing tradition and invites you to surrender to timeless comfort, but in great style.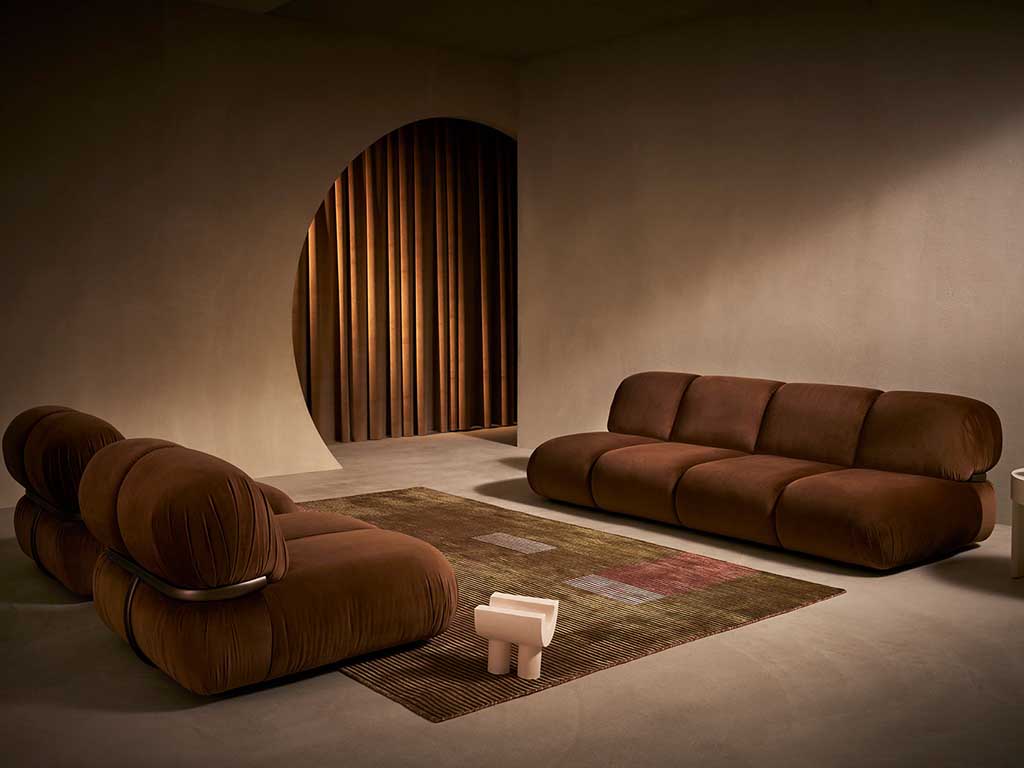 NUBE: Carol chair by Fabio Fantolino
Upholstered in fabric, leather or suede, Carol moves between references to the past and a contemporary slant, underlined by the combination of matt black or brushed bronzed metal on the slender legs. The dining room thus acquires a new royalty, refined, decisive and sparkling at the same time.
NUBE: Bold sofa by Fabio Fantolino
Seventies soul and rounded volumes for the Bold living room that interprets relaxation with generous polyurethane padding in differentiated densities. CARB-certified plywood base with metal support, black ABS feet for both sofa and armchair.
NUBE: Sophie sofa by Mario Ferrarini
It doesn't flinch, Sophie, yet it is an explicit invitation to indulge in the purest idleness. It is the details that give ease and support to the thousand positions of relaxation, with the impeccable style of the past and the practicality of the present: the internal base in metal with elastic belts, the padding in differentiated density polyurethane foam, the armrests in cold-foamed polyurethane, the back in CARB-certified multilayer curved wood. The concealed feet are in black Abs.
NUBE: Dolmen sofa by Fabio Fantolino
Warm colours and "softened" rigour also for Dolmen, the fixed or modular sofa that designs the space of comfort with rounded corners and differentiated density polyurethane foam padding. Upholstered in suede, leather or fabric, with CARB-certified multilayer wood frame and feet in Canaletto walnut or ash.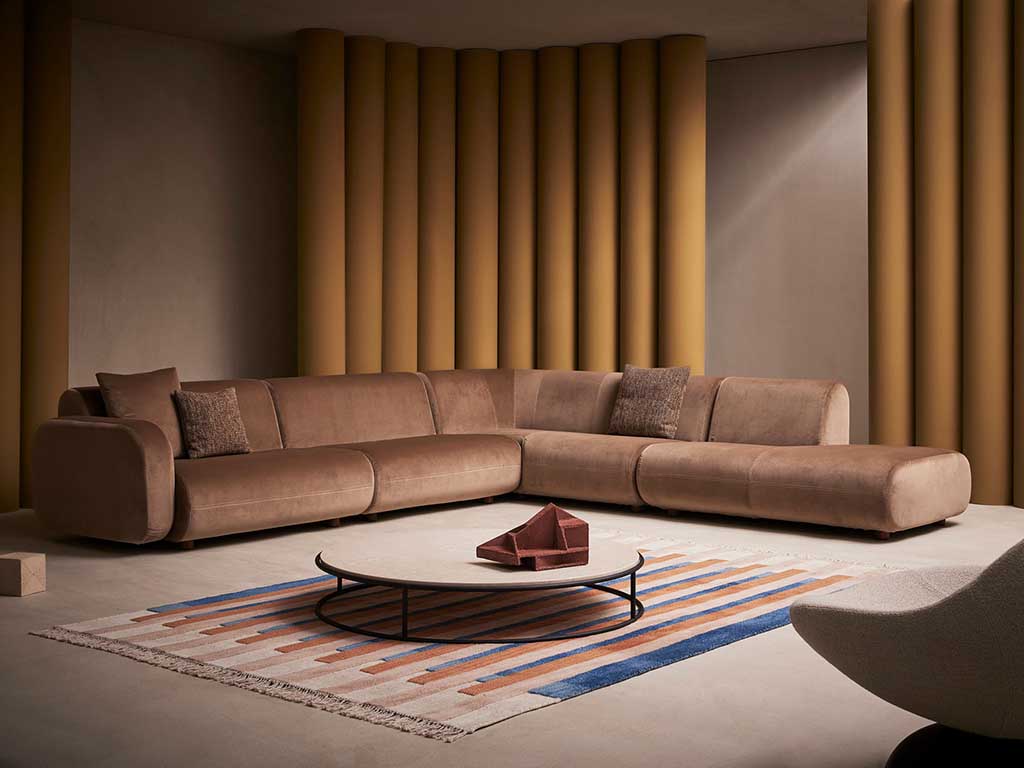 NUBE: Glove armchair by Carlo Colombo
Retro flavour and strong personality: Glove, designed by Carlo Colombo in 2002, retains its appeal in the fabric, leather or suede version. A small throne with sinuous curves, which with its deep nest-effect seat draws a new cosy intimacy, where one can indulge in moments of privacy. The nest-like metal frame, upholstered in cold-foamed polyurethane, is emphasised by the swivel half-sphere base in turned solid wood. nubeitalia.com