Noctis beds have always been an expression of a culture that feeds on the world, its colours, shapes and suggestions, and translates them into beautiful objects of high comfort. The objective? To create cosy and relaxing environments for the regeneration of mind and body. The extensive range of Noctis beds is designed to suit all tastes and accommodate a wide range of stylistic choices.
Among the countless Noctis proposals – an established company with extraordinary expertise in the field of 100% Made in Italy textile beds – we highlight Doxy Wide, Hug 04 Soft, Hug 05 Low, So Lively and Stones.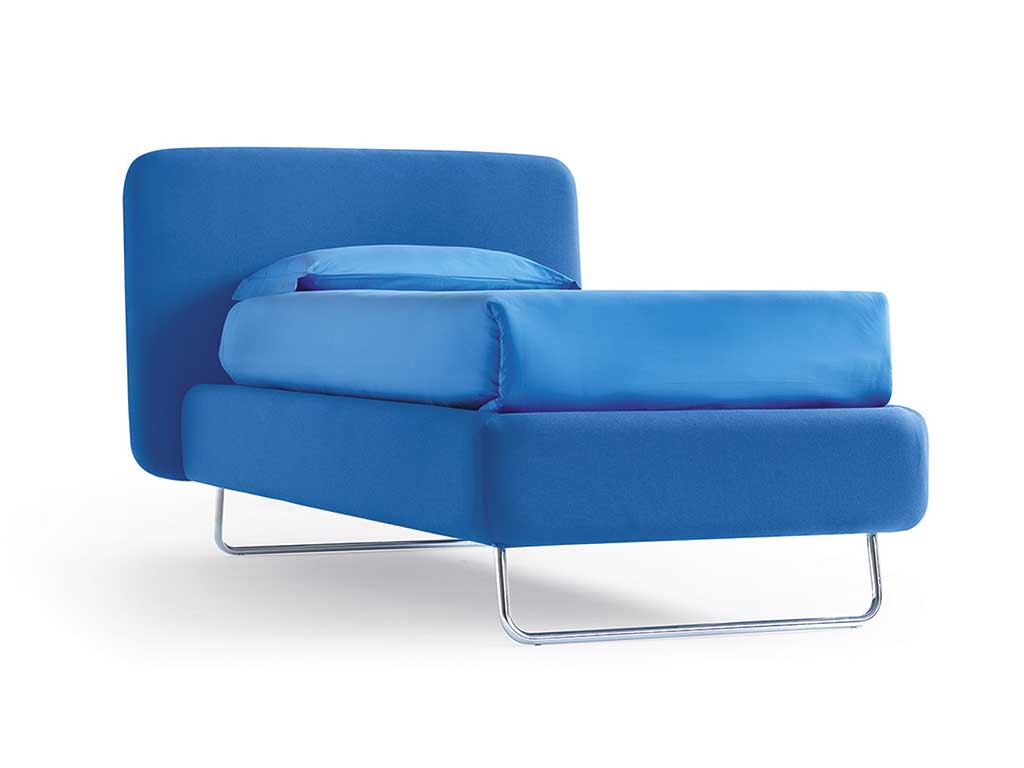 Doxy Wide: sinuous and precise, this proposal, designed by Vittorio Prato, seems like a tailor-made suit. The elegant H27 band makes the bed so slender in its lines that it is almost imperceptible that there is a storage unit inside. Original lines, essentiality and great technical content are the hallmarks of Hug 04 Soft, a bed that stands out for its soft, welcoming contours. In the upholstered headboard and its enveloping shapes, real corners of softness take shape, for a peaceful, comfortable and relaxing sleep.
Hug 05 Low is a creative and versatile solution with a strong character. The Hug 05 Low bed combines the "evergreen" capitonné finish with the modern, clean lines of the Hug base. With its linear structure and lower headboard than the High version, this bed fits perfectly into any modern space, providing optimal support during sleep.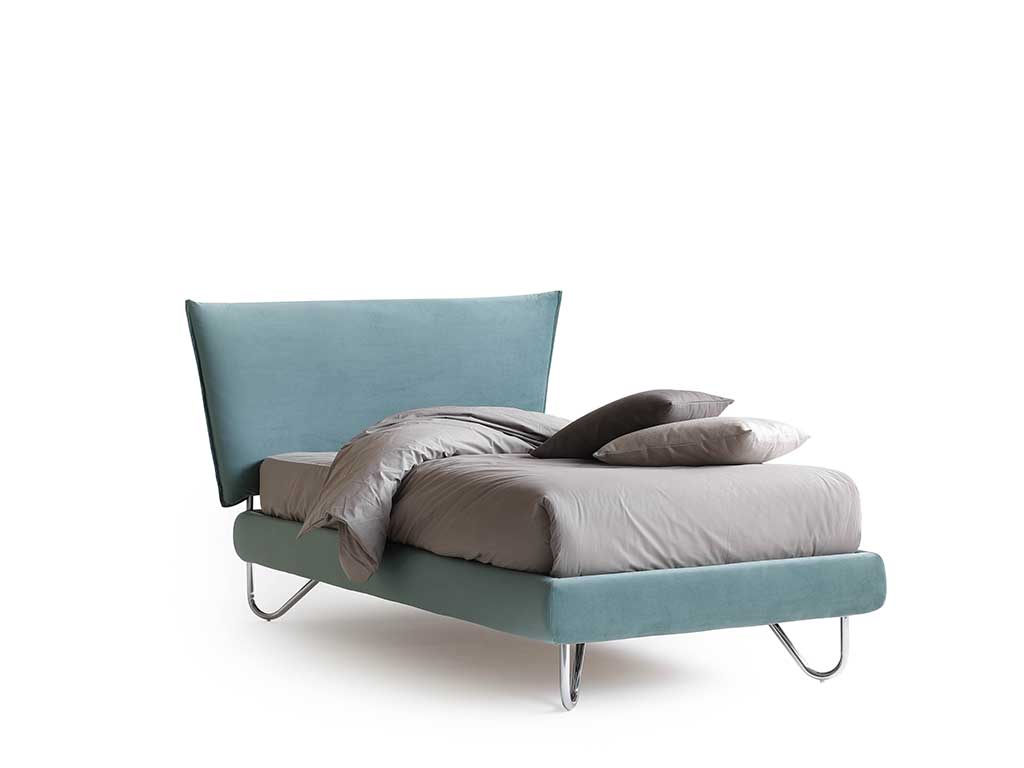 SO Lively is the bed that combines practicality, functionality, design and high manufacturing quality. Available in plain colour in all the fabrics in the Noctis sample book or, for those who like to be daring, two-tone for countless colour combinations, it is a model with a cheerful and joyful character, where the headboard is embellished with a central button. The perimeter cord and button can in fact be made in the same colour as the upholstery or in contrasting colours.
Stones is a true masterpiece of design. Inspired by nature, it features an irregular, sculptural headboard covered with soft rubber, in which each component takes on the shape of a stone. The evolution of craftsmanship techniques and meticulous attention to finish typical of Noctis are enhanced in this bed, an iconic design with an exclusive character, capable of becoming a cult object in its own right. Each bed is made with attention to detail and using high-quality materials, guaranteeing comfort and durability. Contemporary innovations and colour nuances are the watchwords. noctis.it