[LND], or Landa Illuminotecnica, an Italian outdoor lighting company established and internationally recognised for its combination of technical excellence and aesthetic research, enriches its general catalogue of Made in Italy outdoor products with the new Wall-i, a highly versatile and durable wall-mounted luminaire.
Wall-i speaks the language of design-to-function, which has always been the only way to communicate according to [LND]: rigorous and precise lines that reflect the high construction quality of the products, offering the most functional solution for every type of outdoor application. A design approach inherent to the culture of the Bel Paese and particularly felt in Val Trompia, the industrial area of excellence that has been fertile ground for the development of the Bugatti Group, to which the [LND] brand proudly belongs.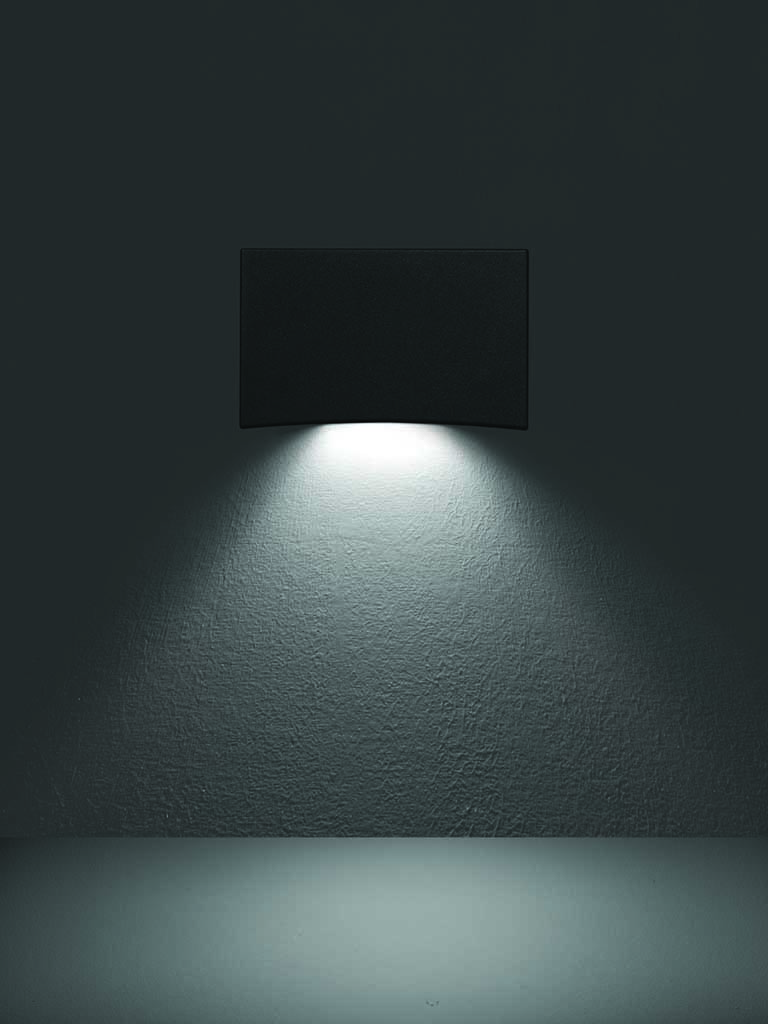 One name, no limits: Wall-i, Landa Illuminotecnica
Previewed last November at Light + Building, Wall-i is the new wall-mounted luminaire from [LND] designed to take the versatility of the Italian brand's outdoor lamps to the next level. Its strengths? Thewide customisation possibilities of the optics and the high resistance .Wall-i breaks the linearity of walls thanks to a compact, three-dimensional form factor and the numerous combinations of optics and finishes available. Wall-i is the wall-mounted luminaire with a thousand luminous facets, thanks to the seven different interchangeable optics to choose from: spot, medium, wide flood, elliptic, asymmetric, double asymmetric, double spot/asymmetric. Maximum expressive freedom, therefore, for architects and designers, who will be able to configure their very personal project to their liking, playing not only with the various declinations offered but also with the different dimensions.
Wall-i is available in two dimensional variants, each with two power levels: the most compact is Wall-i 100(length 100 mm x height 60 mm x thickness 35 mm), offered with a 3W and 40lm LED source (only with spot, medium, wide flood, elliptic and asymmetric optics) or 6W and 240lm (only with double asymmetric and double spot/asymmetric optics). The second is Wall-i 160 which, as its name suggests, has a length of 160 mm (the height of 60 mm and the thickness of 35 mm remain unchanged) and an LED source of 5.5W and 266lm (only with spot, medium, wide flood, elliptic, asymmetric optics) or 8W and 360lm (only with double asymmetric and double spot/asymmetric optics).
Like all luminaires in the [LND] catalogue, Wall-i is built for performance, durability and strength. The body, in EN47100 die-cast aluminium painted with polyester powder in black, graphite, grey, oxide and white, is extremely robust and suitable for outdoor use. A feature made possible by special anti-oxidation treatments, combined with specific design solutions aimed at ensuring a perfect seal against the intrusion of water and dust ( IP66 protection rating) andhigh shock resistance ( IK08 certification). Finally, the diffuser releases all its light power through extra-transparent glass.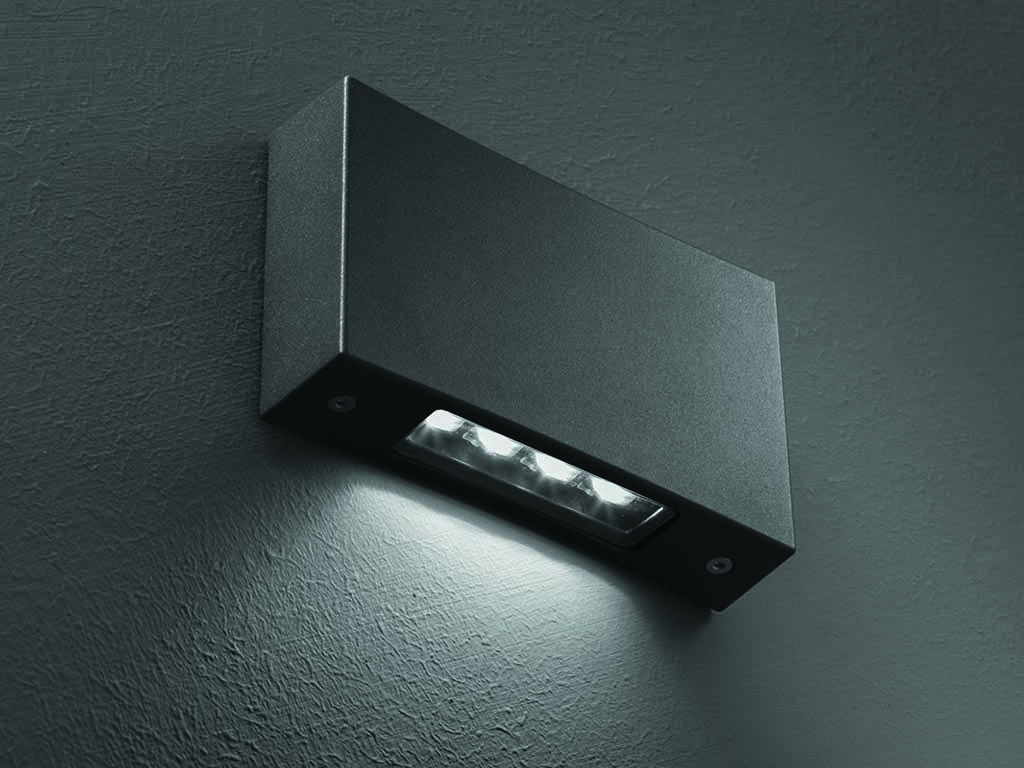 With Wall-i, Landa Illuminotecnica has once again defined the summa of the technical skills of the brand, an internationally recognised ambassador of the production quality typical of Made in Italy. A product designed and built to perform for a long time and, at the same time, offer unique declinations of light in the outdoor general lighting sector. landa.it