Targetti puts collaborations and innovation in the spotlight, presenting a preview at the 2023 edition of Euroluce of an interesting new product resulting from the collaboration with the international lighting design studio FMS.
The combination of Targetti's expertise in the development of cutting-edge lighting solutions and the competence and creativity of FMS's product design team has led to the creation of VADER, the new outdoor projector that encompasses the flexibility of an entire range of lighting fixtures in a single product. VADER is a versatile and easy-to-use floodlight. It offers the possibility of choosing, even directly during installation, light distribution, colour temperature and control system (0- 10V, DALI, DMX). VADER's Zoom optical system was developed for manual adjustment of the light beam from Spot (18°) to Medium Wide Flood (40°). Adjustment is continuous and not by predefined steps and it is possible to mechanically lock the zoom on the chosen distribution. A practical graduated scale allows the choice to be replicated on several luminaires. The Tunable White LED sources that equip VADER also make it possible to identify the most suitable colour temperature and, if necessary, adapt it to changing design requirements.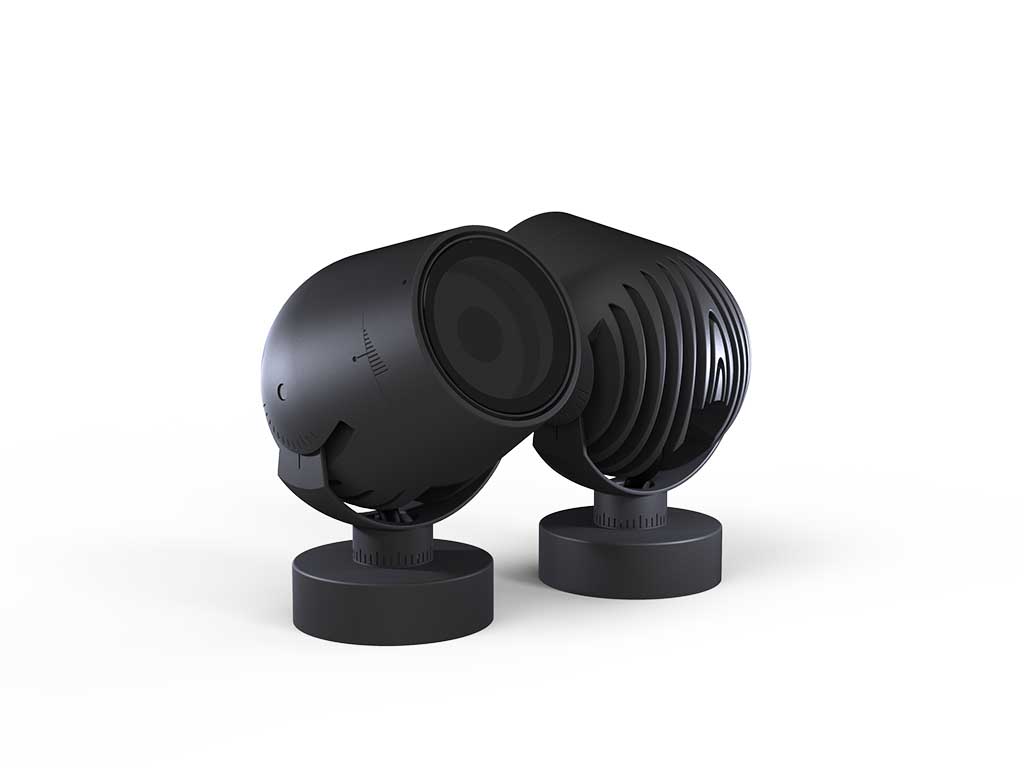 Characterised by a compact design and soft, rounded shapes, VADER has been studied in every detail to offer optimal performance and extreme simplicity of use. The projector has a swivelling range of 355° in the horizontal plane and 110° in the vertical with a practical and fast aiming lock thanks to the two graduated rings. A wide range of optical and installation accessories amplifies the VADER's flexibility. The various installation systems available have been designed to allow easy connection to the base element of the projector. A special installation option is offered by the characteristic hexagonal-shaped base, with which geometrically shaped clusters can be created for single and multiple configurations. Conceived as modular elements, VADER projectors can in fact be linked together, allowing the number of luminaires used to be varied as project conditions change.
With its VADER projectors, Targetti confirms itself as an innovative company, capable of listening to and intercepting the needs of the market with cutting-edge solutions, developed in the context of prestigious international collaborations with architects and lighting designers. From its design studios in New York, Seattle and Austin, FMS has successfully completed more than 5,000 lighting design projects and architectural lighting products worldwide. targetti.com