Among today's must-have kitchen appliances is the microwave, whose functionality is still too often underestimated except by Lèkuè. The microwave can become an invaluable ally, allowing faster cooking that preserves all the properties of food, avoiding the use of fat and halving the time dedicated to cooking, thus containing gas costs, a topic that is as topical as ever.
Always attentive to the needs of those who seek simplicity and creativity in the kitchen, with a special focus on the healthy aspect of food, Lékué, distributed by Schoenhuber, proposes a series of tools dedicated precisely to microwave cooking, thanks to which it is possible to discover new recipes and unhinge outdated prejudices, preparing healthy dishes rich in taste.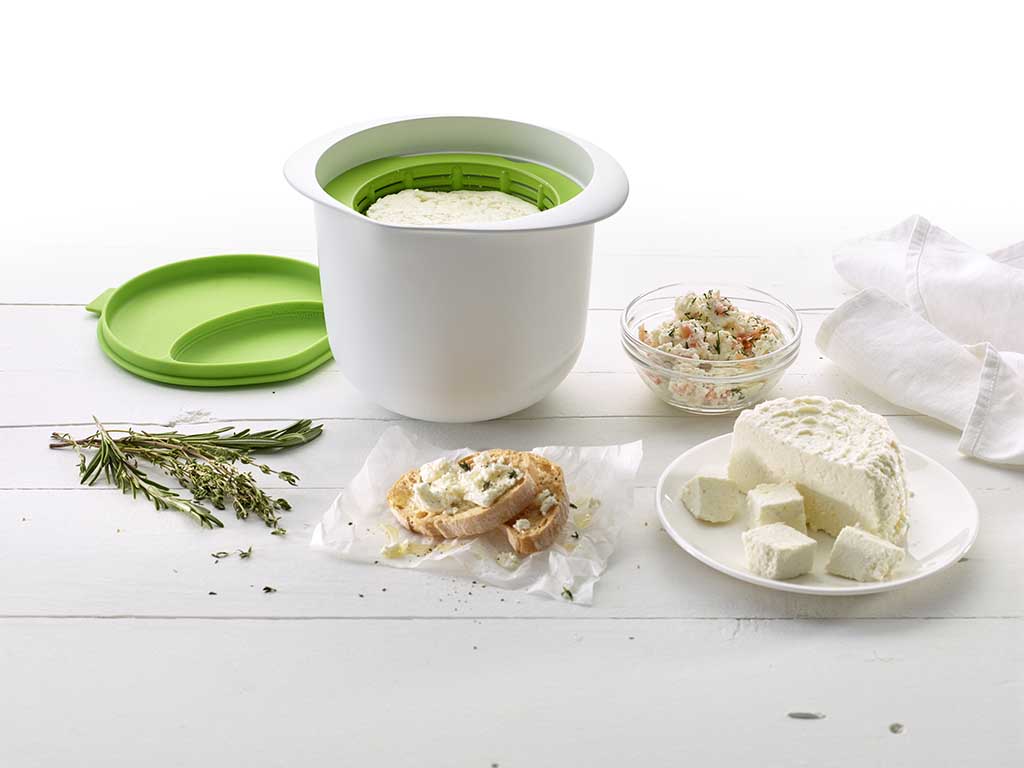 Thanks to the Microwave Pasta Cooker, for example, it is possible to prepare excellent pasta in just ten minutes and without the need for additional utensils. The pasta cooker can also be used as a colander or to bring the dish to the table. And, while the pasta is cooking, you can devote yourself to preparing sauces and condiments using the free-standing cooker. The rice cooker , on the other hand, is perfect for cereal dishes, barley, couscous, which will be ready in a matter of minutes. But Lékué tools also make what seems not to be possible, such as microwaving perfect grilled meat or crispy bacon, thanks to the Microwave Grill. Consisting of two steel plates with non-stick coating, it allows you to prepare vegetables, toast and even pizzas in a healthy, quick and tasty way with grill effect. And, with the Cheese Maker Kit you can make your own homemade fresh cheese: after cooking the milk in the microwave for 15 minutes, and adding lemon and yoghurt, simply let the mixture rest for an hour and a half before tasting.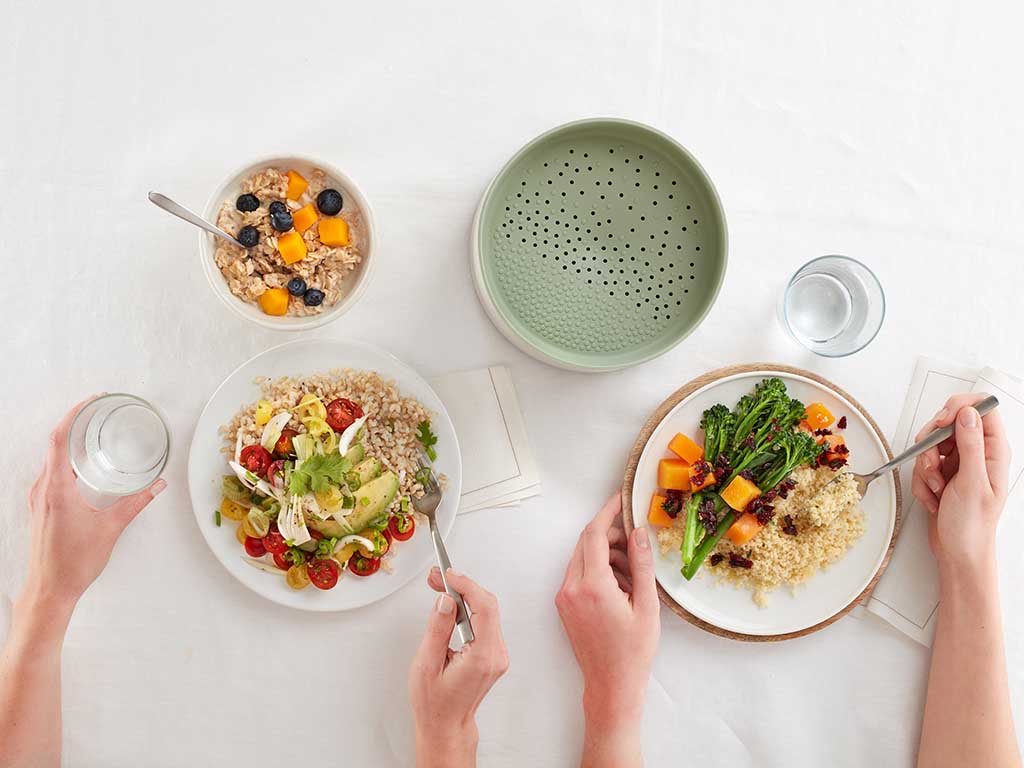 All Lèkuè accessories are made of platinum silicone: ideal for use in contact with food and for use in the microwave, it is resistant to high temperatures, maintains the taste of each ingredient and guarantees uniform cooking without splashes or spills. Cleaning is also extremely easy because the platinum silicone tools can be conveniently washed in the dishwasher without suffering any deformation. From pasta, to chicken skewers with vegetables, to stuffed aubergines, thanks to Lèkuè's line dedicated to microwave cooking, there is no limit to imagination and experimentation. lekue.com