The offer for the "smart home"of Gewiss has been extended with new solutions designed to manage all building automation functions in a simple and centralised manner, whenever and wherever you are
Article summary
A complete system for the smart home
Smart Gateway
Thermo ICE WiFi
A complete system for the Gewiss smart home
Gewiss proposes a complete system, including a 7″ touch panel to monitor the home system, integration with 2N IP video entry systems, video surveillance systems on ONVIF protocol and the special Iseo Smart Lock locks. Automatic reset devices from the ReStart series and KNX devices for managing household loads. As well as integration with Amazon Alexa, Google Assistant and SONOS Home Sound System voice assistants. The range is rounded off by intelligent touch devices such as KNX pushbuttons with interchangeable symbols and the Thermo ICE WiFi thermostat.
Smart Gateway 
Everything revolves around Smart Gateway , the device created on a Cloud platform on which all the information from the home and the web converges. Smart Gateway is indispensable for managing and automating rooms, collecting data from inputs and home sensors, and sending commands to actuators. With it it is possible to communicate with Cloud applications, transfer data from different protocols (KNX, Zigbee, BLE, Wi-fi, IP) to devices and client applications and exchange information between the devices themselves. Smart Gateway connects to a power outlet and, via wireless, to the home modem router
The Smart Gateway App also allows access to all device functions in a simple and intuitive way, both locally and remotely. The Smart Gateway App features modern graphics, with commands for each object to be displayed and managed, making the enjoyment of well-being even more immediate. You can customise the interface with background images and icons. As well as saving the commands you use most often in the "Favourites" tab. Configuring the App takes just a few steps and, thanks to the Gewiss Cloud, the system's data and information can be managed in complete peace of mind and security. Available for iOS, Android and Win10, on Smartphones, Tablets and Win10 PCs.
Thermo ICE WiFi for Gewiss smart home
Thermo ICE WiFi is the Gewiss touch-controlled chronothermostat for managing your home's climate control even remotely. The wall-mounted touch controls allow you to control the heating/cooling and humidification/dehumidification systems. An advanced device with integrated proximity, temperature and humidity sensors, an input for an external temperature NTC sensor and two on-board relays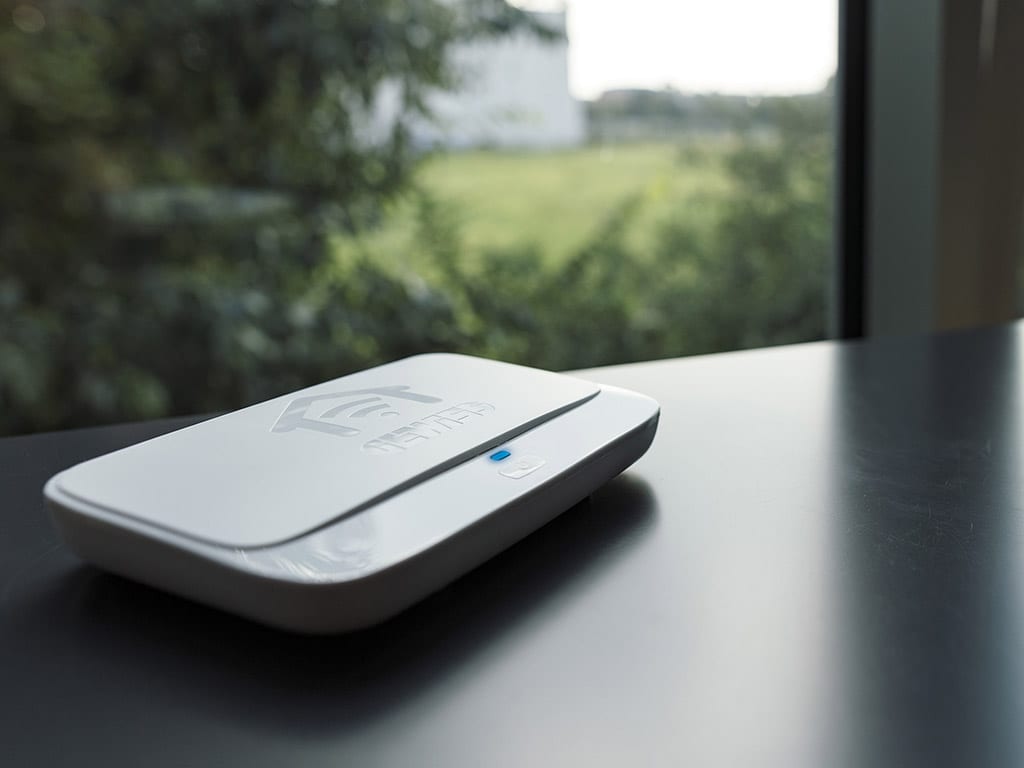 Thanks to the Thermo ICE 2.0 App for smartphones, available for iOS and Android systems, the Thermo ICE WiFi can be managed remotely. This extends its functions from a simple thermostat to a chronothermostat. With the App it is in fact possible to manage the thermostat and display its operating status. It is also possible to program the weekly profiles either manually or through the self-learning function of the thermal gradient