Domestic spaces are now hybrid and increasingly require sophisticated technologies capable of making domestic life more comfortable. The Elica Connect range of cooker hoods with wi-fi connectivity is positioned in this direction. An "intelligent" product in which the suction function can also be managed remotely via smartphone and voice commands.
Article summary
Elica Connect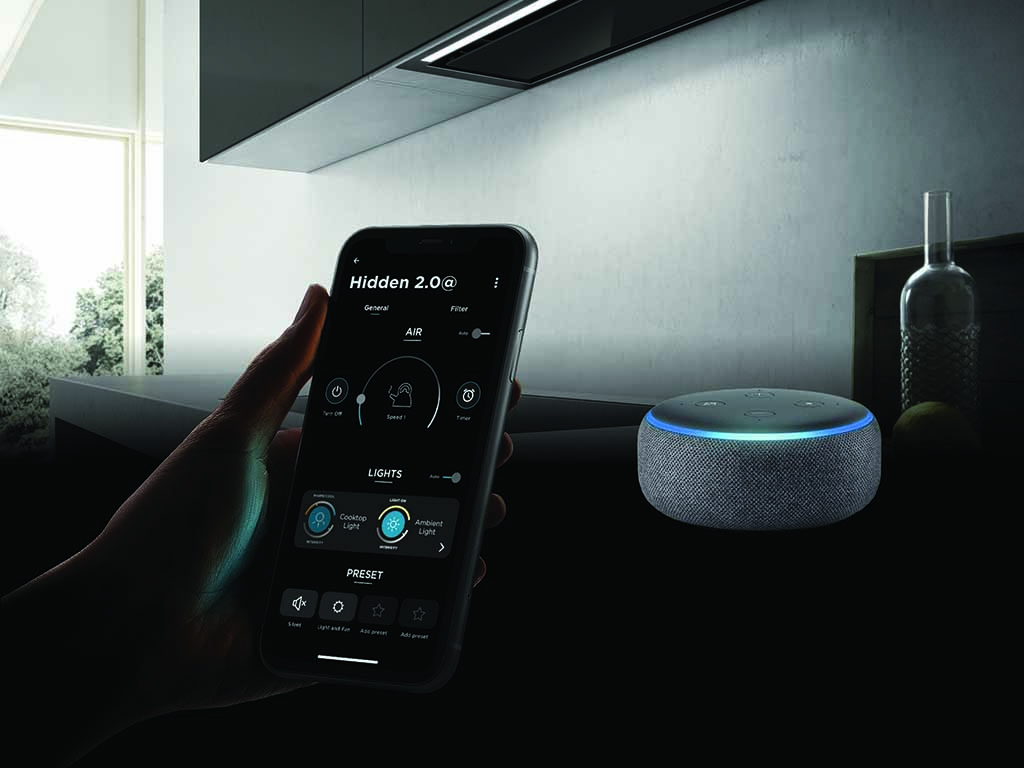 The Elica range includes three models equipped with wi-fi connectivity and therefore manageable by voice command or directly from your smartphone (even remotely). All this through the Elica Connect App. Extremely user friendly, this proposal has been designed to allow users constant control of the various functions. For example, setting the hood to turn on or off, adjusting the intensity of suction and lighting, monitoring the status of the filters or contacting assistance.
The models
Is Elica's first connected built-in cooker hood, a model designed to disappear into the wall unit. Extremely clean design makes the product suitable for any type of kitchen. The central panel with perimeter suction is the heart of the product and its minimal lines integrate perfectly into the cabinet. Result is an effect uninterrupted by vertical elements. Perfect for those who love a clean style in line with recent market trends. Hidden 2.0 @ is designed to provide the best suction performance and connectivity in a small space. The inverted T shape of the chimney, in fact, allows for additional space inside the wall unit.
GETUP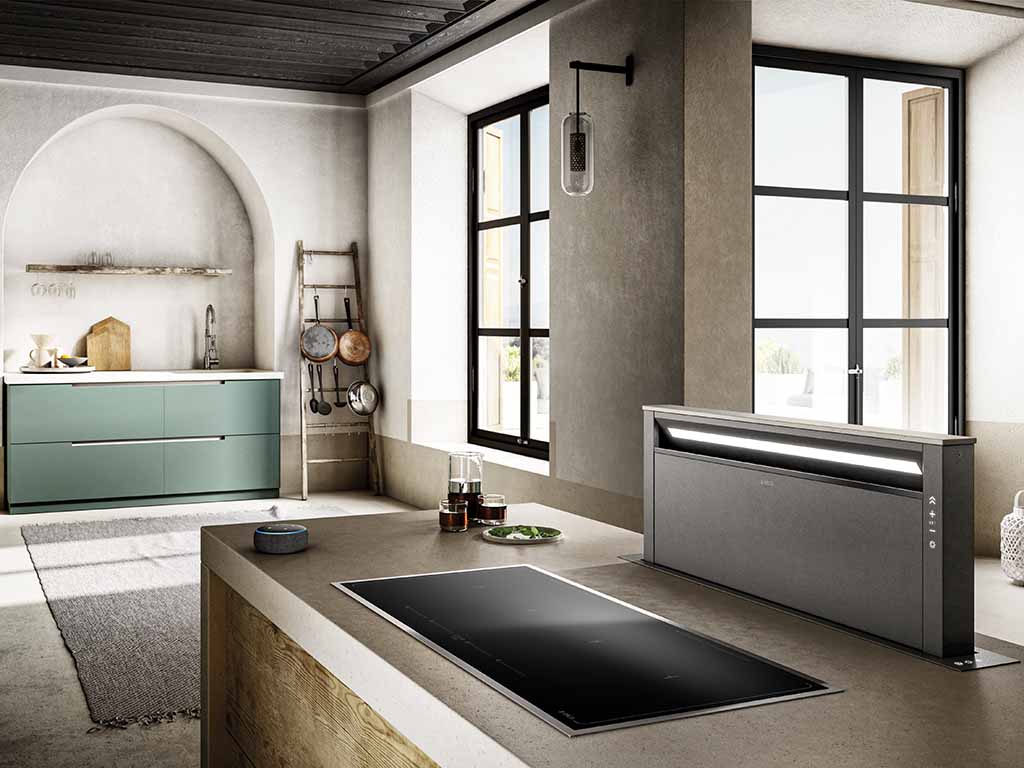 Is the concealed cooker hood designed to meet the needs of space, high performance and style. There are four versions in the catalogue, perfectly suited to contemporary kitchens. In which functionality is often combined with a desire to surprise. GetUp is available in total black, stainless steel, cast iron and naked finishes. This last variant is the ultimate expression of product customisation. In fact, it is possible to use the same material as the top of the kitchen to cover the upper part of GetUp, thus creating a homogeneous and linear look.
SUPER PLAT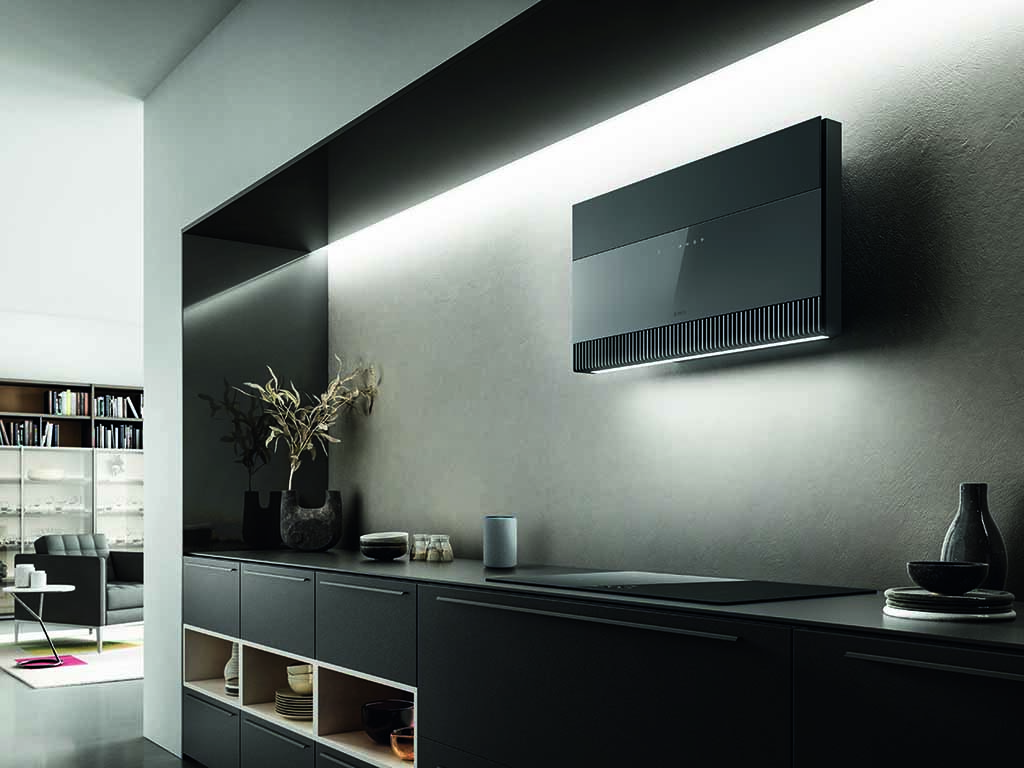 Is not just an appliance, but a true furnishing solution. Designed to match the style of contemporary homes, where the kitchen is increasingly integrated into the living space. Thanks to its compact shape and elegant finish, it integrates perfectly between the wall units. The Super Plat model uses Elica's Multi-d Capture technology, thanks to which the suction surface is no longer concentrated in a specific area, but distributed over the entire perimeter of the front surface. In this way the suction capacity reaches its maximum level and is able to guarantee excellent results in cleaning the air from both vapours and unpleasant odours.Despite the power of its motor, Super Plat remains silent and even at its maximum speed does not disturb concentration: Comfort Silence technology allows it to be used in any situation.