An ultra-modern two-storey house with large terraces overlooking one of Berlin 's most desirable residential districts accommodates an unusual configuration of the Ego kitchen by Abimis . The rooms, made exceptionally bright thanks to large windows and skylights, are characterised by a diffuse black-and-white look , hence the owner's decision to create a kitchen perfectly 'in theme' with the rest of the house.
Made to the centimetre by Abimis, Ego ispresented as a solution with a strong professional imprint, starting from its configuration with the cooking and preparation area 'in view' , followed by all the other functions.Induction hobs, gas cooking, Fry Tops, food warmers, maximum efficiency hoods, ovens, fridges, storage columns, push-pull compartments and container drawers , and concealed electrical sockets are the elements that contribute to defining its professional layout.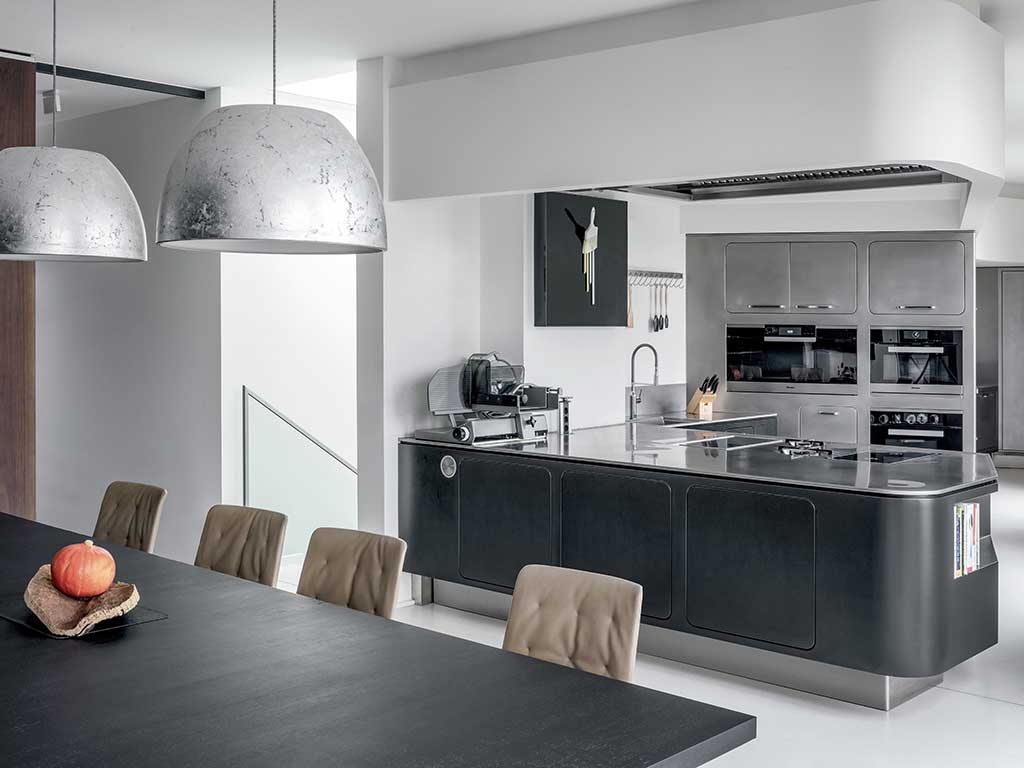 La kitchen, entirely in steel Inox AISI 304, declined in an elegant finish black matt for the block firing e washing, follows the complex geometry of the room, the choice of install a kitchen from line Ego of Abimis è due, in fact, to the need to increase the ergonomics of the space and rationalise it, facilitating the movements of those who have to live in it. The particular shaping curve of block firing è turned out to be ideal a this purpose, while the doors radiated a flush doors of the kitchen and tall units enhance the harmonious perception of the entire room.
In particular, this high-performance version of Ego of Abimis is defined by: a peninsula with proportions important proportions, which hosts the area cooking area e a large countertop of work surface, characterised by a original compartment a view for the magazines e i books of cookery books, obtained on the side; a area of washing area, positioned a wall, where è was mounted a bar with hooks holder tools; from here you they 'unwind' along the perimeter a series of columns of storage, which accommodate in firstly ovens and refrigerators, and a second washing block, complete with professional dishwashers.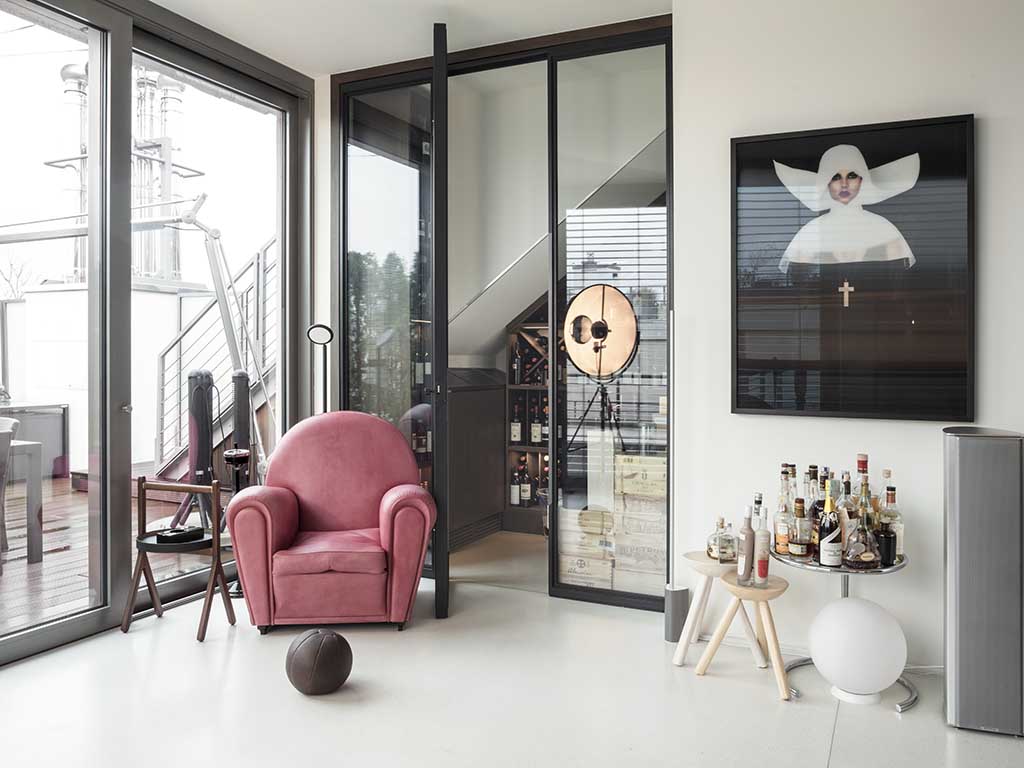 The Ego kitchen is here an example of how Abimis succeeds in creating increasingly complete, efficient and highly functional living projects , creating ad hoc compositions and suggesting the most suitable solutions to meet different space and positioning requirements, without ever neglecting design and customisation possibilities.