Abet Laminati: The kitchen is the soul of the home: a room destined to play a starring role, first as a strictly practical place linked to the preparation of meals, and then also as a space for sharing and interaction. The worktop is the fulcrum of this room: an area destined for food preparation, but also the space in which passion and taste are best expressed. Abet Laminati's solutions for the kitchen top – practical, resistant and easy to clean – give a touch of design and colour to the entire kitchen. Abet Laminati for this environment offers perfect solutions for worktops but also, more generally, for kitchens, such as Print HPL, Stratificato HPL and Lamishield, which guarantee excellent technical characteristics of resistance to wear, heat, scratches, impact and humidity.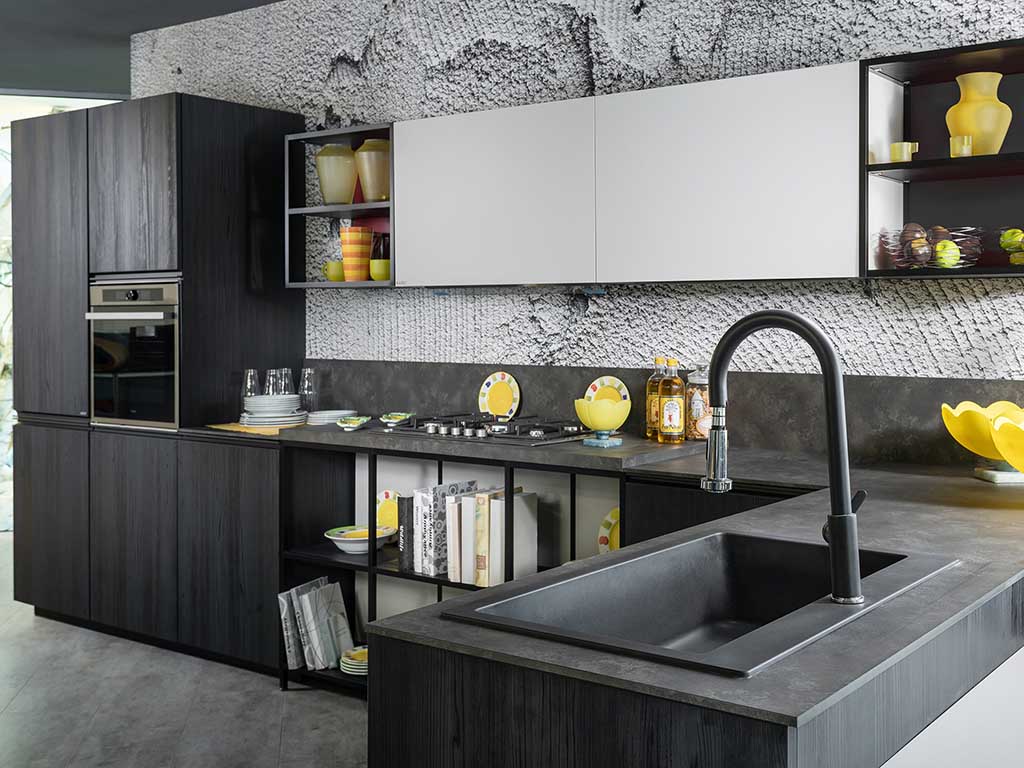 Print HPL is considered to be one of the most widely used cladding products, especially in interior design. Hygienic, resistant, easy to maintain and with great aesthetic potential, Print HPL is the ideal solution for both vertical and horizontal applications.
Stratificato H PL is a thick decorative laminate that guarantees excellent functional and aesthetic qualities. Stratified HPL is wear and vapour resistant, suitable for food contact, and provides an excellent combination of mechanical properties.
Lamishield is the antimicrobial HPL that, thanks to BioCote® technology, together with the use of correct hygiene and cleaning practices, is able to inhibit the growth of a broad spectrum of microbes.
In addition to the solutions, the world of Abet Laminati consists of a wide range of available decors and colours, making the choice open to every possibility. For 2023 Abet proposes for the kitchen an exclusive selection of decors (directly from the Rocks collection) designed to give a new allure to the environment. Thus finishes such as Geo or Ostuni combine with the structured 1475 White Moon or 1472 Forest Green decors to give new depth to the surfaces at the heart of the home. Precisely the latter, with their interesting textures, lend themselves well to unusual combinations with solid colours from the Colours Collection, such as 1861 Blu notte, but also with nuances that recall shades of steel, such as the Metal Effect decors.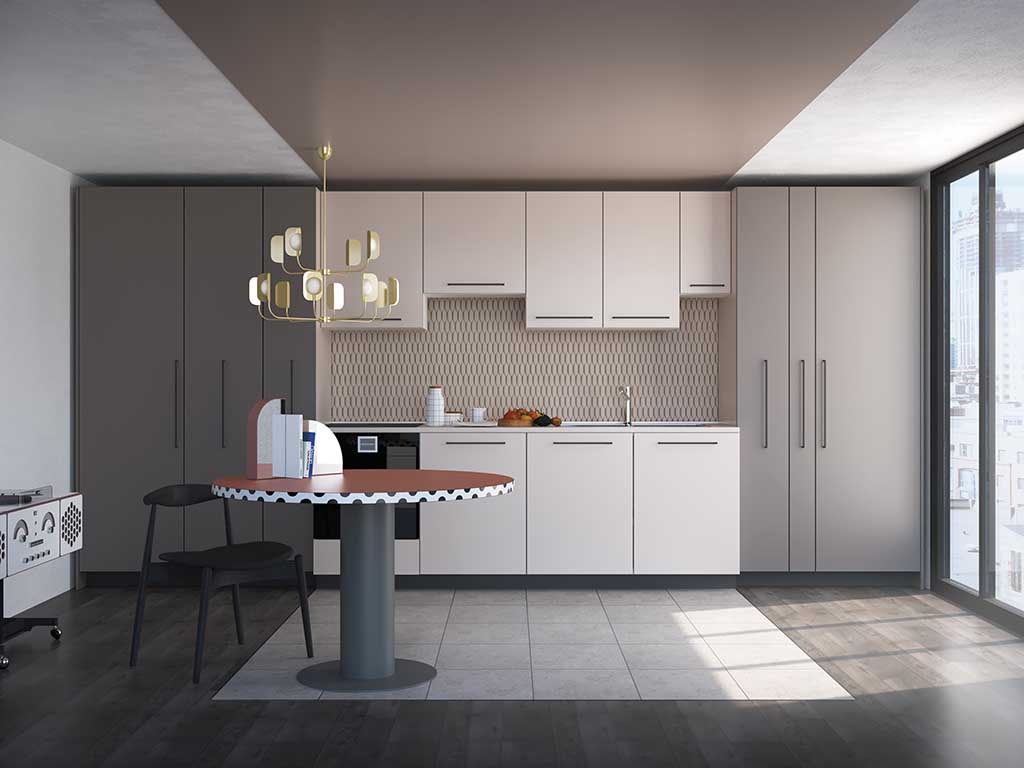 ABET LAMINATES
Founded in Bra at the end of the 1950s, today Abet Laminati is one of the most important manufacturers of decorative laminates with a presence in Italy and in over 90 exporting countries. With a wide range of collections that combine structure and image, cutting-edge technology and aesthetic research, Abet Laminati listens to, responds to and anticipates the numerous requests of a constantly growing and defining market. Under the guidance of current design curators Giulio Iacchetti and Matteo Ragni, today the company promotes projects of free creative exploration of surfaces, inspired by the desire to look at each material beyond what it appears, to think of it in a different context, to give it new and disruptive dignity. abetlaminati.com