Villeroy & Boch dresses the table with elegance and cheerfulness. It came early, was loved with its mild temperatures and cheerful buds in bloom, and then disappeared: spring is more mischievous than usual this year, but when Easter is approaching, there is no better way to propitiate it than with a well-decorated table.
Article Summary
It's not Easter without bunnies
Flowers on the table for an eternal hymn to spring
Traditional mise en place
It's not Easter without bunnies!
How could we not be enchanted by Villeroy & Boch's colours? The Easter collection is a triumph of delicious decorations that will satisfy the palates of young and old alike. And, as you know, details make all the difference: so cute rabbit figures in pastel tones (from the Bunny Tales series) populate the offer, from the bowls to the Easter basket, passing through the eggcup with saucer. The annual Easter edition – which is completed by ornamental figures made of porcelain bunnies – is a perfect gift for collectors, but also for lovers of perfectly themed mise en place . In contrast, the series with roosters – a symbol of rebirth – populates coffee cups, delightful egg boats and majestic tins.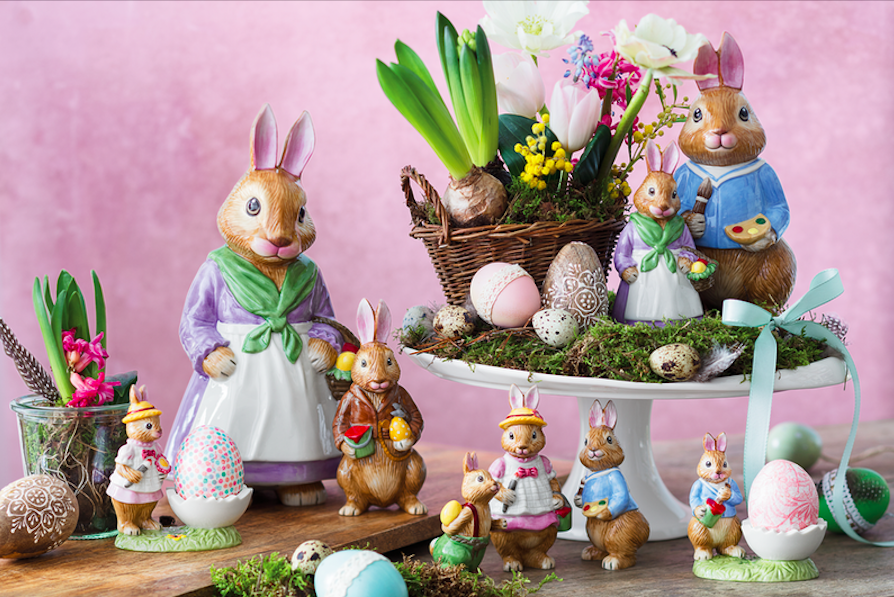 Flowers on the table for an eternal hymn to Spring
But what would Easter be without the elegance of flowers? In the Spring Awakening series, runners, tableware and bread baskets are filled with delicate colours and petals of all kinds, from snowdrops to daffodils, for a harmonious and lush table setting dictated by the perfect decorative element for the season that celebrates rebirth. Colourful Spring, the new collection that says goodbye to the greyness of winter, is also decidedly spring-like with its premium white porcelain tableware, decorated with pretty floral motifs and fluttering butterflies. A green border with floral weaves weaves the pattern. The result is finely delicate and fits well in a table with convivial and affable expectations, typically Easter. Flow Couture, the collection that makes light decoration an embroidery on floral details vibrant with colour, creeps into this line. The effect is both modern and traditional, thanks to the skilful mix of innovative shapes and classic colours.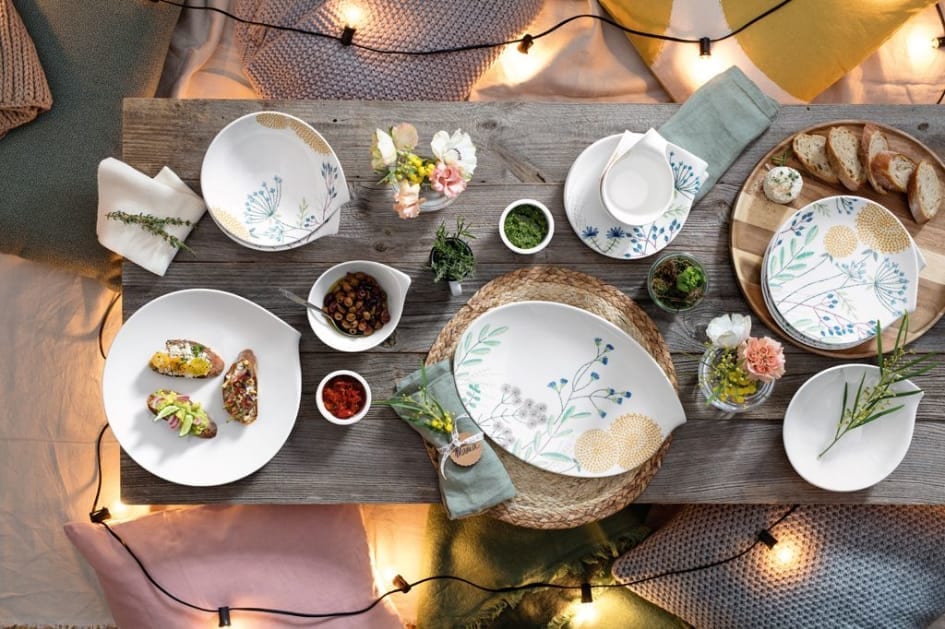 Traditional mise en place
One of Villeroy & Boch's most popular collections is inspired by the bliss of country life, with fruit and flowers bursting onto the tableware to make even the most lavish of meals a joyous experience. Whether it's a table with vibrant spring colours or exquisite floral motifs, Easter is about family harmony. This year which collection will you use to accompany the celebration?