The new Quark Hotel Milano is located in the city's financial district, about 4 km from the Duomo. This 4-star full-service property has 283 rooms, 6,200 square metres of conference space and 42 meeting areas: a multifunctional service in the city for organising events and conferences of any size.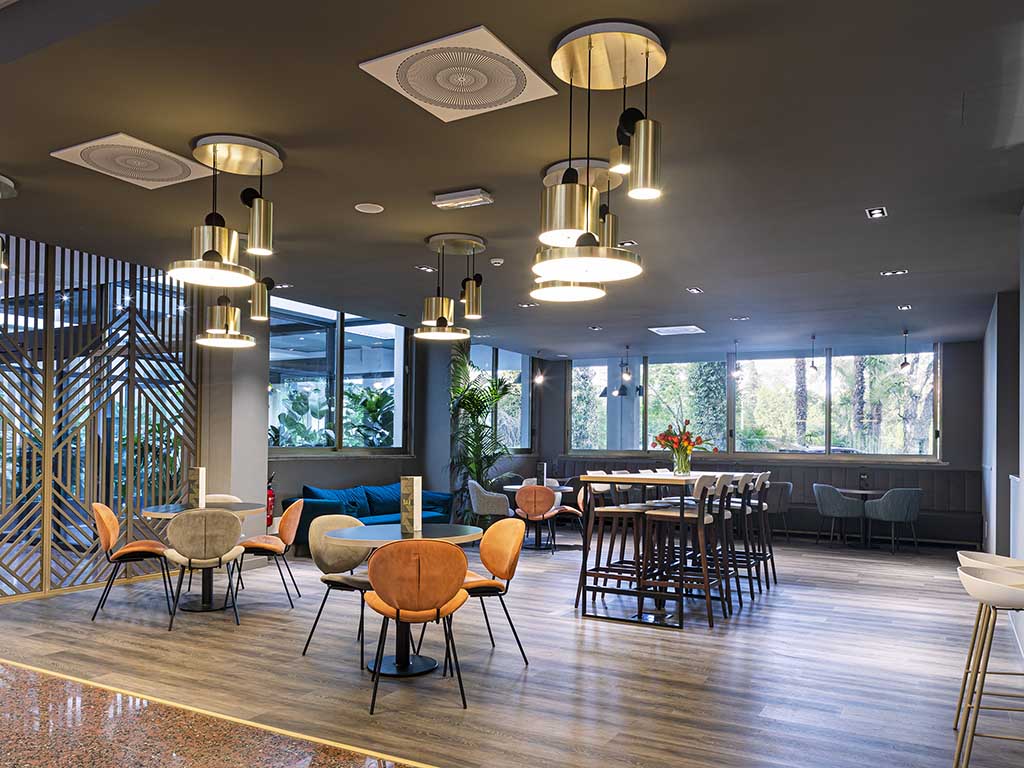 The design phase had already started in 2019 but was halted shortly after due to the outbreak of the Covid-19 pandemic, while construction was opened in 2021 and completed in 2023. The project was initiated by Aries Group, an Italian company that manages hotels, residences and resorts and oversees this facility. We wanted to enhance the hotel's winning features, highlighting, in particular, the quality of the product and the improvement of services.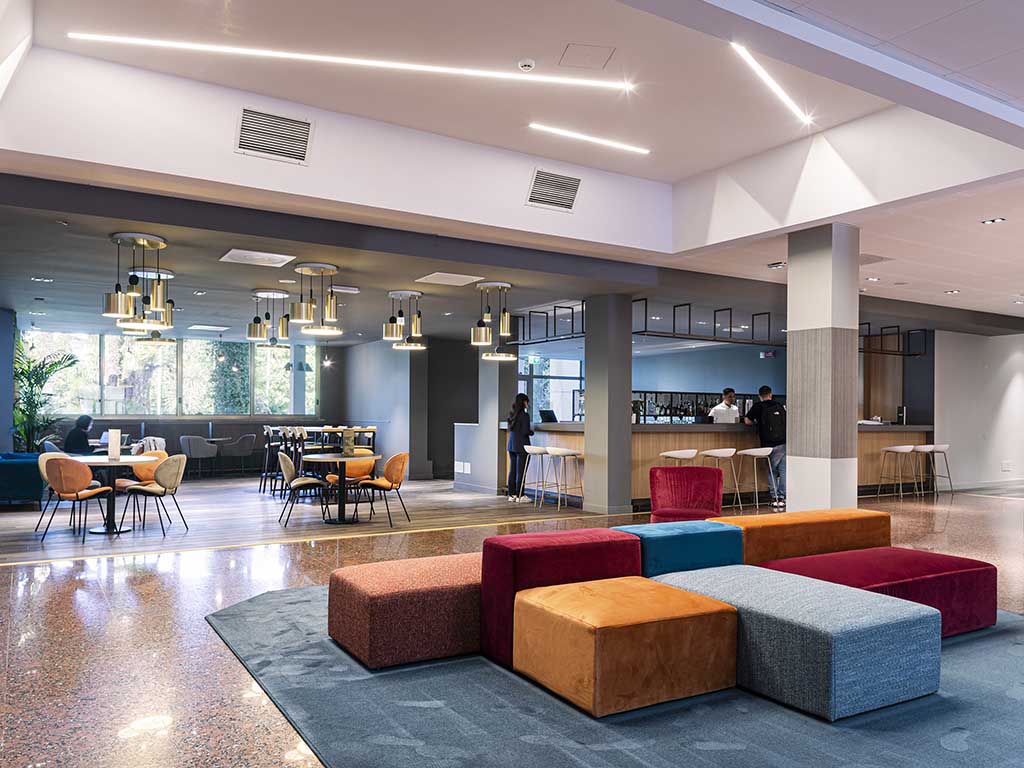 The restyling project involved all the common areas and rooms, as well as the hotel's restaurant and reception. We decided to rethink the hotel's large spaces through an elegant, yet functional design, taking inspiration from Milan's urban style. The rooms have been designed to enhance their spaciousness, and all feature a small living area for relaxing or working, divided from the sleeping area by chequered slabs and coloured windows. The top floor features spacious flats designed for longer stays, characterised by a modern but cosier style to make guests feel at home.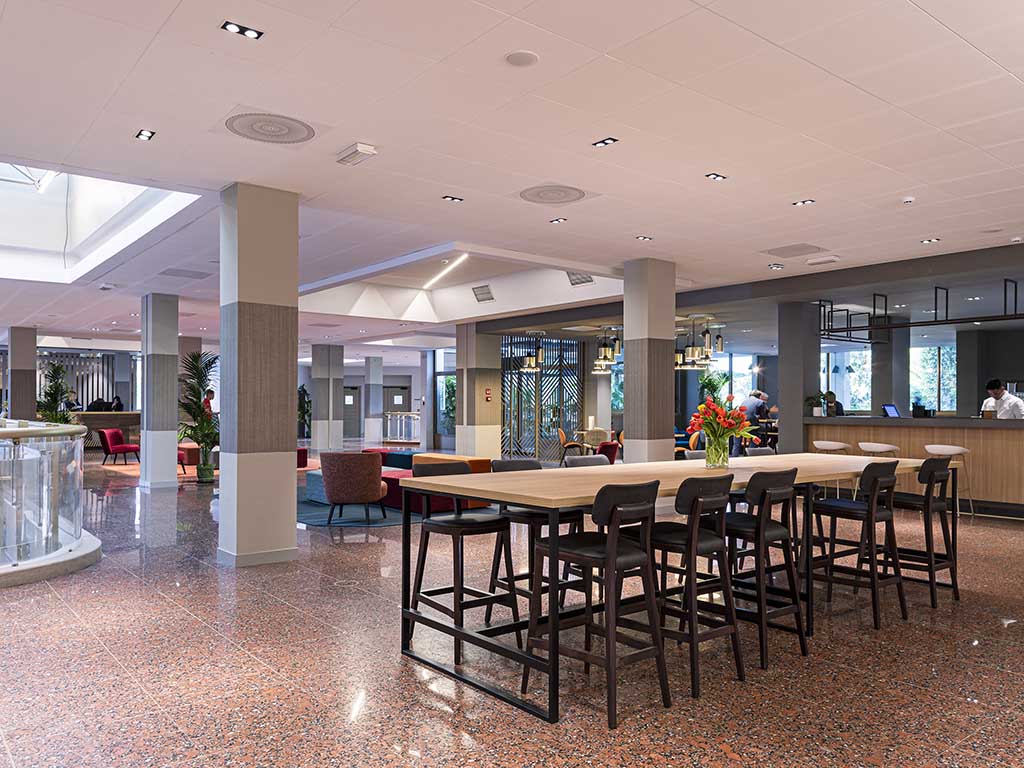 Our choice was to create tailor-made solutions to give the hotel a strong personality. Warm tones are combined with fine materials to create a balanced and welcoming environment for the guest. The hotel's corporate identity uses the colour brick red as a red thread throughout the project, and is used in many details such as the upholstery of armchairs and sofas in the public areas and the hotel logo.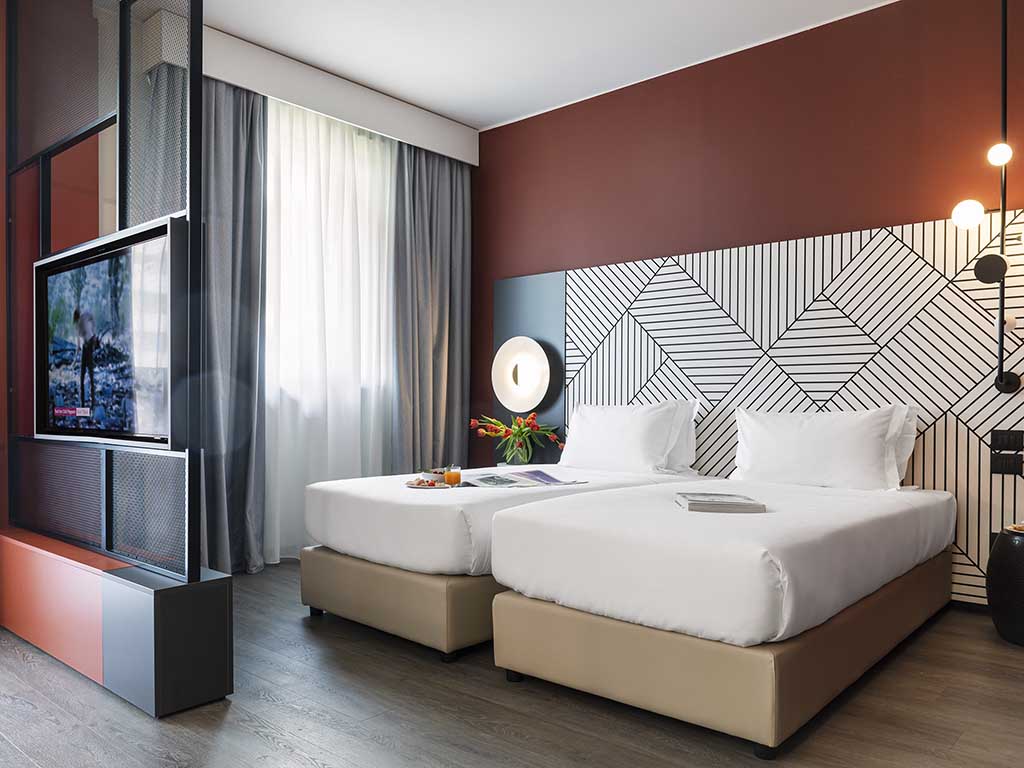 Geometric patterns are another distinctive design element. For example, they are present on wooden boards in the dining room to divide different parts of the restaurant and, together with the graphics on the tables, to liven up the ambience. Quark Hotel Milano is an establishment that can satisfy the most pretentious guests and, with its wide range of services and amenities, is the perfect place to stay. quarkhotelmilano.com