What if this year's designer Christmas gift were unusual? We've selected a range of items so fun that they might trigger a self-gift: we've warned you. Are you ready?
Article Summary
Lunar landings with Diesel
Cinephiles report!
Rediscover the magic of Christmas among the books
Keeping Christmas presents in order
Lighting up Christmas
Lunar landings with Diesel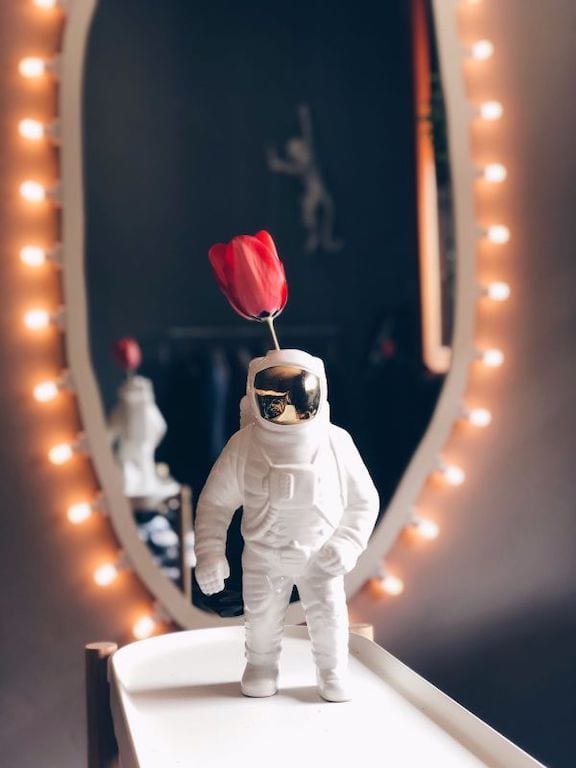 For those who believe that man has never landed on the moon and for those who devour all the TV series set in space, Diesel Living with Seletti offers an irreverent vase. The Cosmic Diner Starman is made of white ceramic and has a stellar allure and is a perfect Christmas gifts.
Cinephiles at the ready!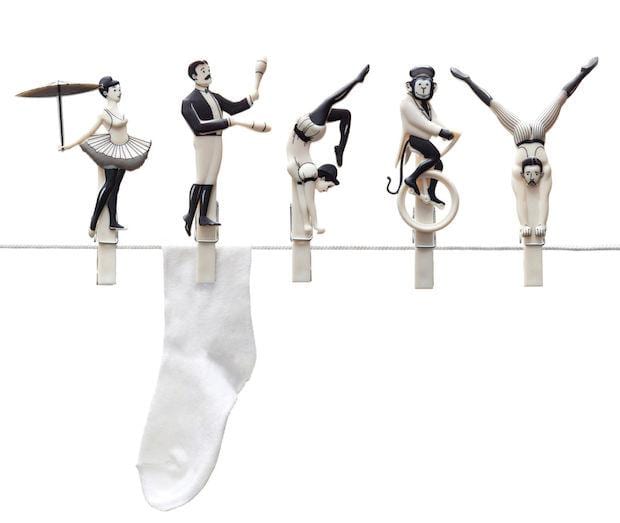 What if your greatest passion was black and white cinema? A cheerful family of circus acrobats decorates Pa Design's clothes pegs, designed by Oded Friedland: so much fun that they can also be used as parcel closers (for Christmas, of course).
Rediscover the magic of Christmas gift among books
For bookworms, the Tool The Bookworm Dandelion bookmark by Tom Dixon is the perfect gift. Made of photo-etched brass with a gold patina, this bookmark is inspired by nature and is reminiscent of autumn leaves and dried flowers: suitable for the most romantic of souls, of course.
Keeping Christmas gift presents in order
And if you're short of space at home? You can make a useful and nice gift at the same time: Kartell has thought of this, with its series of modular storage units Smile N°3. The inspiration comes from the world of emoticons: the holes that traditionally act as handles here become smiling mouths and sly winks. Tidying up the house can also be done with a laugh. And for lovers of tidiness, Lucie Kaas's Pirate series of coat racks is a must, making even the storage of a coat personal and fun.
Lighting up Christmas gift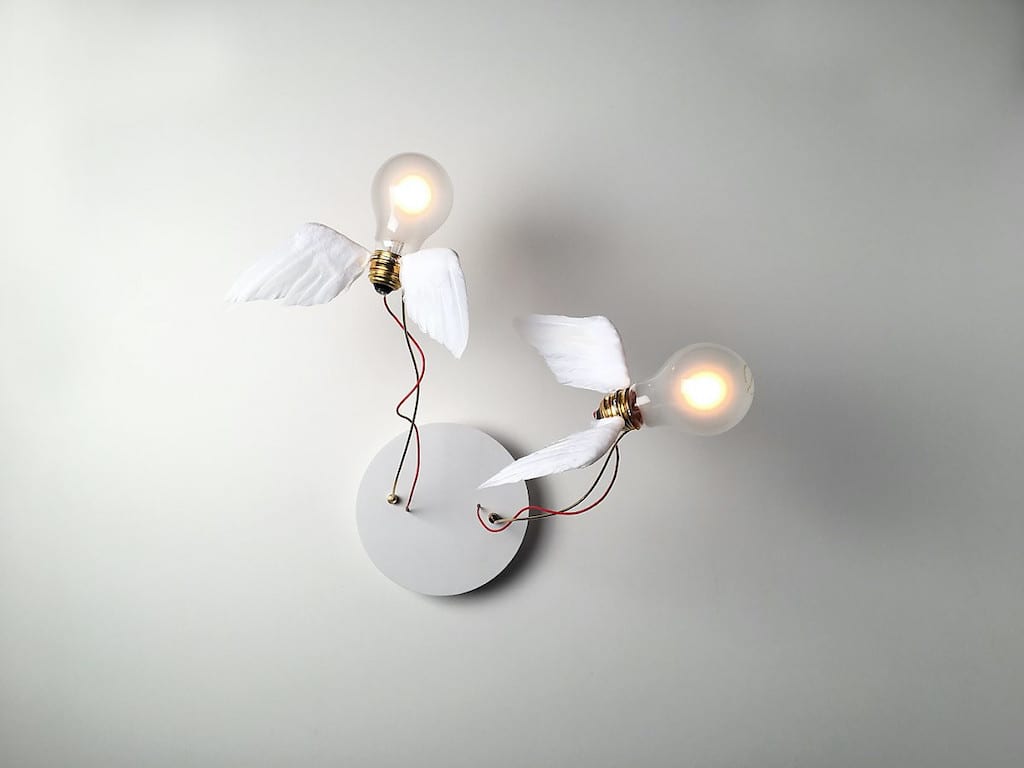 Ingo Maurer's Lucellino, a poetic and effective table lamp, takes flight. Equipped with an LED bulb, this lamp features a round frosted glass globe with two wing-shaped feathers. The aesthetic result is precious and able to make all Monday mornings in the office more bearable.
Seletti's proposals Christmas gift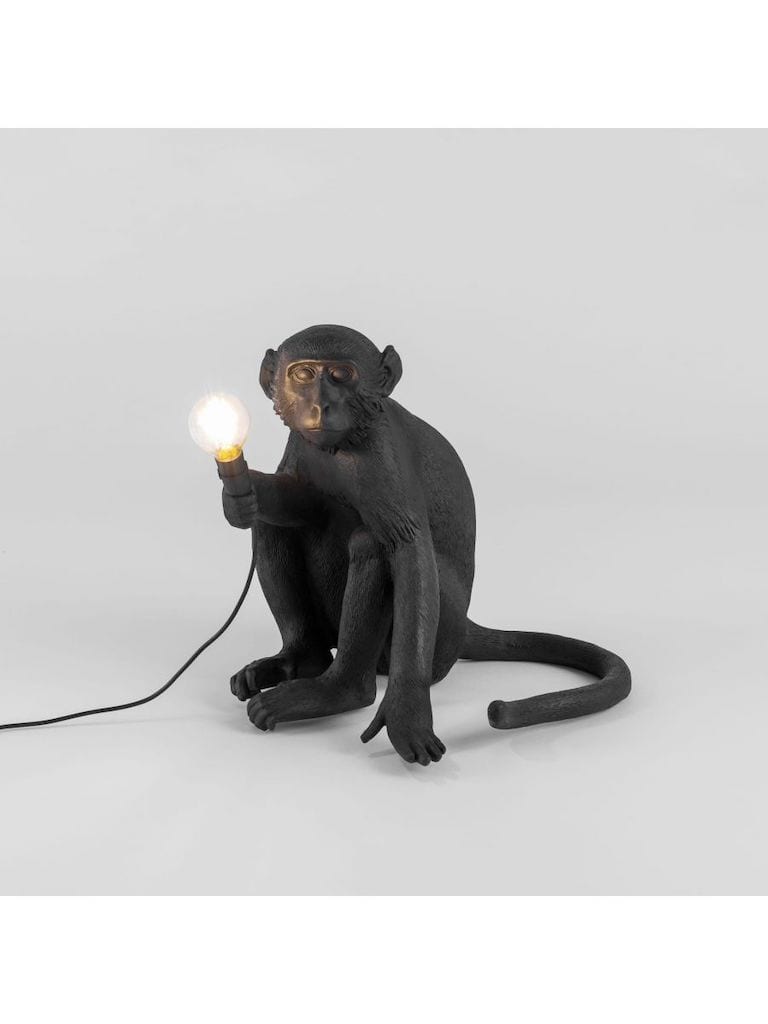 If, on the other hand, your desk needs a laugh, the best choice for Christmas gift is the Monkey Sitting table lamp by Seletti. The designer Marcantonio Raimondi Malerba has thought of bringing the workplace into a jungle: thanks to the shape of a monkey in a sitting position with a sly expression. And finally, Seletti proposes an innovative way of revolutionising the kitchen: thanks to the Œuf rug with gold fringes. Made of cotton and polyester, it is shaped like a fried egg, designed by Job Smeets and Nynke Tynagel. Frighten your dinner guests? Thanks to Seletti you can, and in style!