Essentiality combined with sober functionality: this was the motivation that led the jury of experts to vote for the mirror designed by architect Massimo Farinatti for Vanità & Casa. Oceano Round, the wall-mounted illuminated mirror, perfect for framing and enhancing the image, won the IF Design Award 2023, one of the major international awards for product design. Essentiality and sober functionality are the characteristics that won the prize from the jury of the IF International Forum Design, which received over 11 thousand nominations from 56 countries for the 2023 edition.
Also perfect for bathrooms or wet rooms, thanks to its anti-fog function, the Oceano Round mirror can furnish any space. With the innovative Ghost technology, patented by Vanità & Casa, the person is illuminated by independent, low consumption LEDs that, once switched off, are not visible on the mirror's reflective surface. Furthermore, the exclusive MLS (Modular Light System) allows you to choose which and how many lighting sectors to use, resulting in energy savings. Finally, the illuminated on/off touch switch with colour change and dimmer function, and the matt black metal shelf, a practical storage space for daily care items, make the design of Oceano Round truly unique.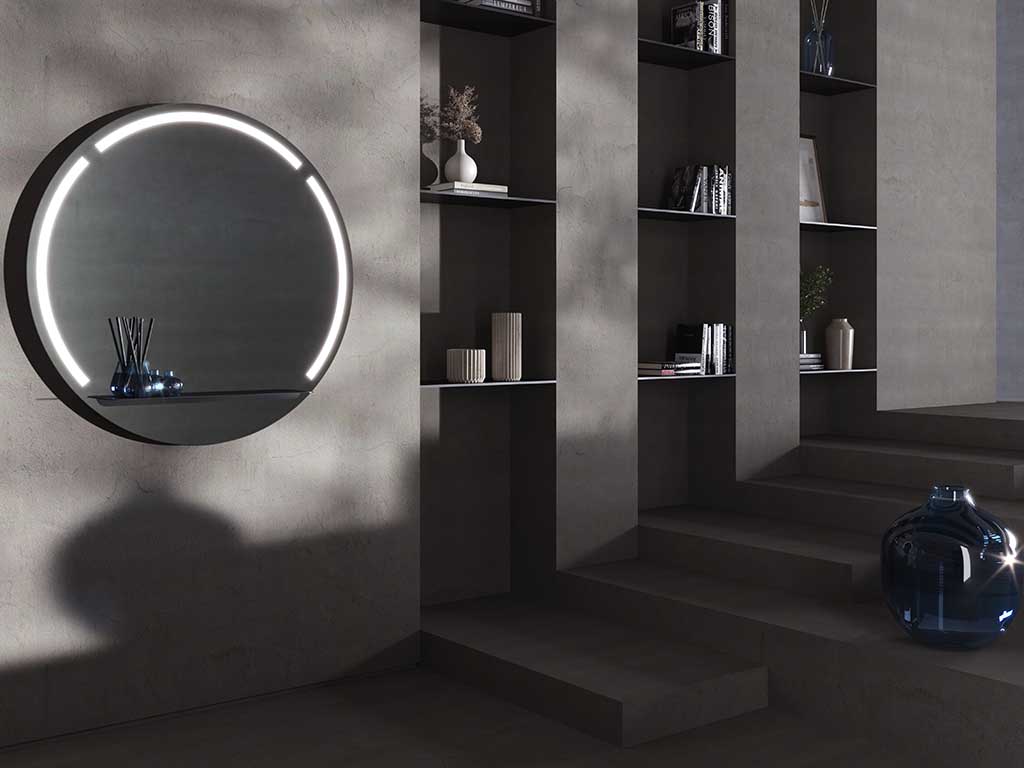 "Iam very proud of this second important recognition, after the selection of XO in the ADI Design Index 2022, and I am grateful to Alexander Caruso and Monica De Conti, founders of Vanità & Casa, for the opportunity given to me to experiment and research," says Massimo Farinatti, designer and art director of Vanità & Casa, who designed Oceano Round. "At Vanità & Casa, we are always attentive to the evolution of environments and lifestyles through constant research and development," explain Caruso and De Conti. "We always want to be in line with the highest safety standards and for this we use the most advanced technologies at the service of people and their needs."
The IF Product Design Award was introduced in 1953 and is presented annually by the IF International Forum Design. It is one of the most important international product design awards, bringing together world-renowned experts to identify the seal of outstanding quality. This year, the jury consisted of 132 experts from more than 20 countries. The best ever design products are awarded the IF Gold Award.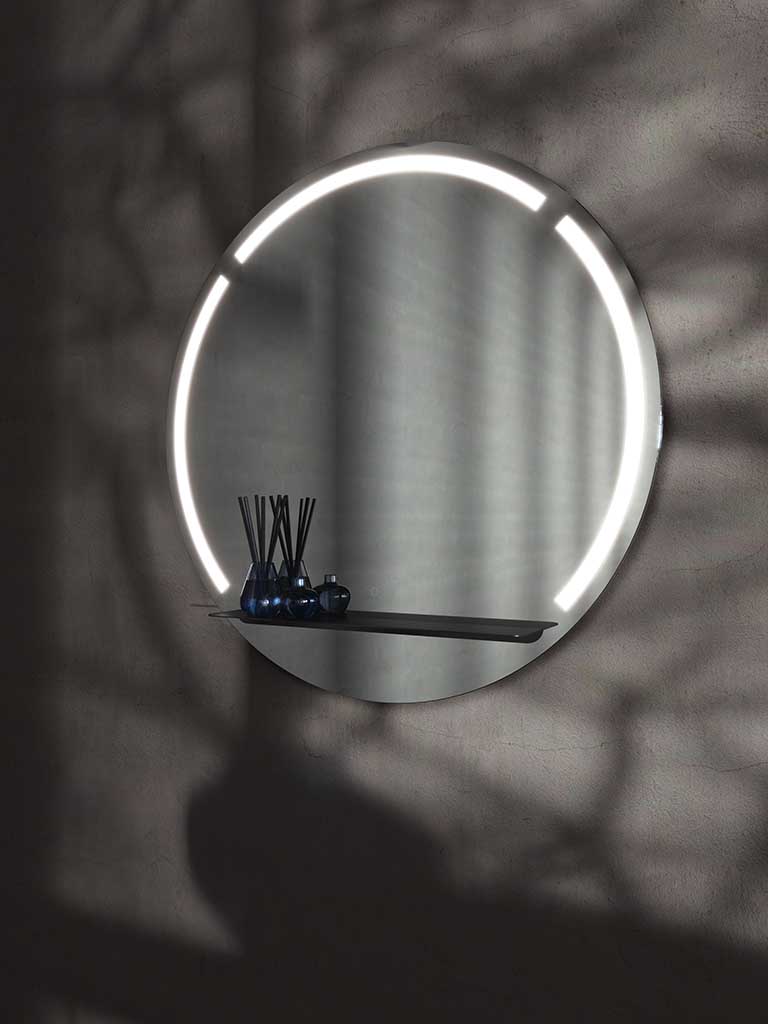 Vanity & Home
Specialising in the production of mirrors and illuminated container mirrors, the company was founded in 2011 from the experience gained by Alexander Caruso in the bathroom furnishing sector with the aim of offering unique products, a perfect synthesis of innovation and design. The extreme attention to quality, safety and sustainabilitỳ translate for the company into direct control over every step of the production cycle, from conception, to the choice of raw materials, to final packaging. From its headquarters in Aviano, in the province of Pordenone, Vanità e Casa exports to 25 countries worldwide. All Vanità & Casa products have IP44 protection and are CE Marked (Technical File and Declaration of Conformitỳ compliant with the LVD and EMC Directives) and tested as separate appliances, while products distributed in Australia, New Zealand, Japan and the USA are SAA, PSE and ETL certified respectively. vanitacasa.co.uk