Shaws has been producing refractory clay sinks since 1897 in Darwen, Lancashire, northern England.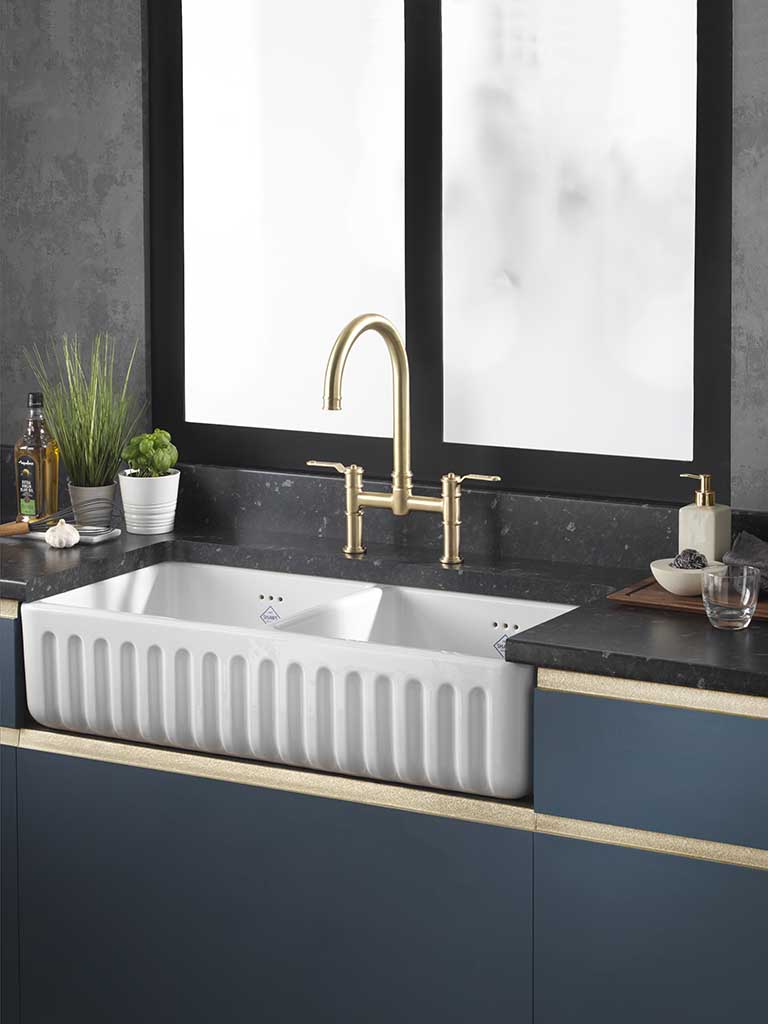 The Shaws range also includes sinks that were first made over 100 years ago. The launch of a new Shaws sink is still a special occasion.
Hawkshaw refractory clay sink
The new Hawkshaw is a double bowl front sink, but with a difference. The dividing wall between the two bowls is offset, so the larger bowl is more than twice the size of the smaller one. And the wall is 10 cm high, while the depth of the sink is 20 cm. The small bowl is ideal for washing vegetables and disposing of liquids while the main one is in use. The low division means that both sides of the sink can be filled at the same time. This can be useful for washing large trays of roast in a kitchen, or even a pet.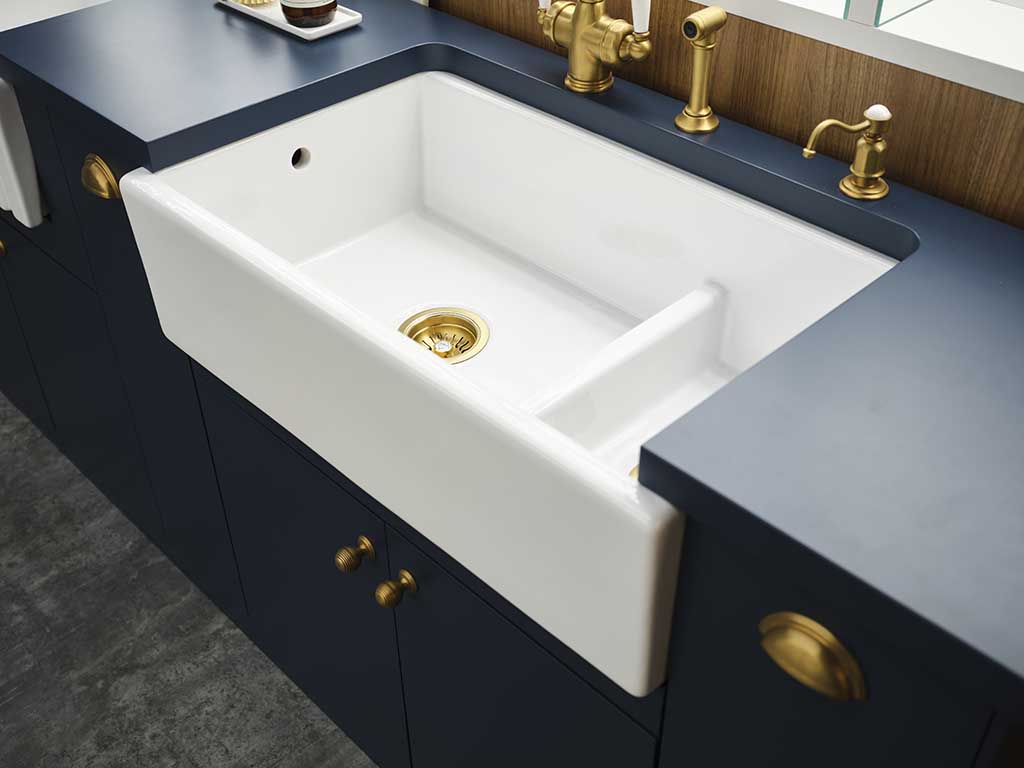 To use the two basins at the same time as one, simply fill the sink with water, exceeding the height of the partition. This makes it perfect for large dishes such as pots and pans or barbecue grills. Hawkshaw is made using the same techniques Shaws has always used. The same perfect mixture of fireclay, hand-poured into moulds made in the same factory. Each sink is then finely modelled by hand. A refractory clay sink is fired longer and at a higher temperature than a porcelain sink to achieve a deep lustre and a very durable finish. The sink is available in two sizes: 800mm and 900mm. The division is the same height in both.
Other SHAWS models in fireclay:
Bowland in fireclay
The grooved striped surface on the front side of the Bᴏᴡʟᴀɴᴅ kitchen sink by SHAWS is a highly original decorative element.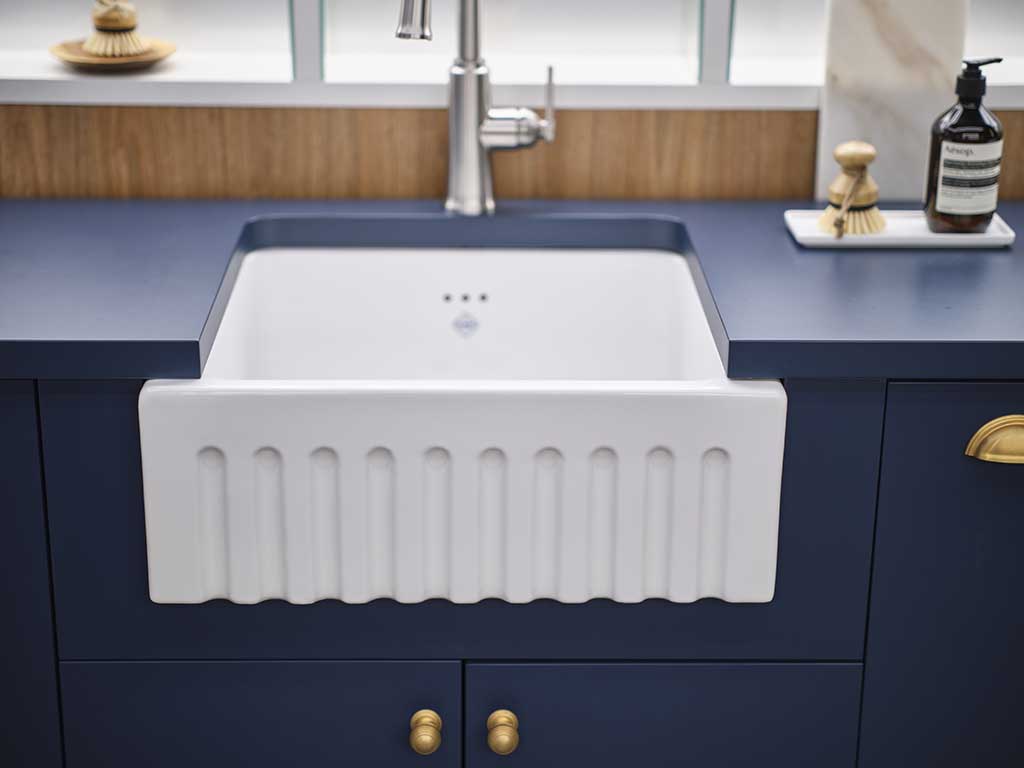 Enthwhistlefireclay
The sink 𝗘𝗻𝘁𝘄𝗵𝗶𝘀𝘁𝗹𝗲𝗳𝗶𝗿𝗲𝗰𝗹𝗮𝘆 has a unique embossed front that adds a classic touch to a modern kitchen.
The double bowl sink 𝗥𝗶𝗯𝗰𝗵𝗲𝘀𝘁𝗲𝗿 has become one of 𝗦𝗵𝗮𝘄𝘀's most popular models
The fluted front is unmistakable and strikingly designed. A traditional sink in a modern setting that matches the award-winning mixer 𝗔𝗿𝗺𝘀𝘁𝗿𝗼𝗻𝗴 by 𝗣𝗲𝗿𝗿𝗶𝗻 & 𝗥𝗼𝘄𝗲. houseofrohl.co.uk