The muse behind Quick-Step's new collection of laminate floors is nature. Inspired by the timeless beauty of natural stone, the Quick-Step design team developed a new flooring range with the poetic name Muse. A collection with the authentic look of natural stone with all the benefits of laminate, so life is not only more beautiful, but also easier. To achieve the most realistic 'stone' effects, Quick-Step's highest aesthetic and technological research has enabled the Unilin Group brand to achieve the highest results in terms of naturalness, durability and resistance.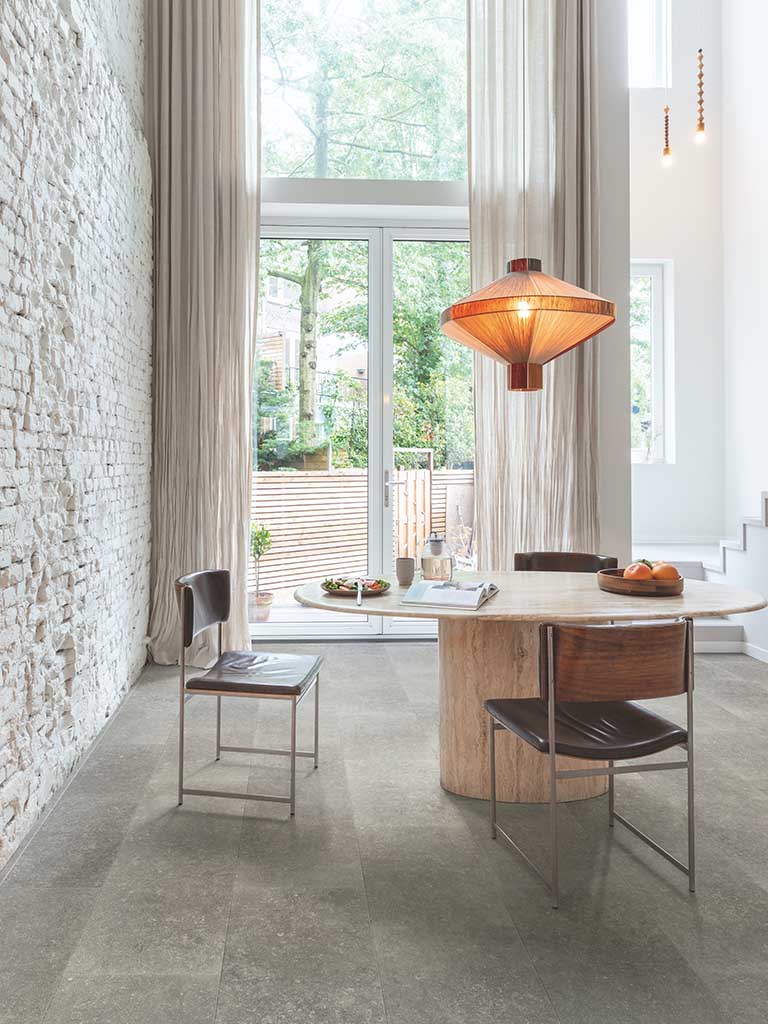 THE BEST OF TWO WORLDS
With Muse, Quick-Step launches a wide range of decors with the look of natural stone while enjoying all the advantages of laminate. There is no need to transport heavy tiles and the Uniclic system makes grouting unnecessary, so there is no need to call a tiler and no extra costs. Thanks to its resistance to water, stains and wear, laminate is easy to maintain and is ideal for a home where you live to the full. Laminate floors are also a sustainable choice: Quick-Step uses reclaimed wood that is harvested from sawmills and through sustainable forest management and road maintenance processes. This wood, which would otherwise be burnt or destroyed, finds a new and long life in Quick-Step Laminate floors. In fact, with a 25-year guarantee, you can be sure that the house you live in will have a floor for a lifetime.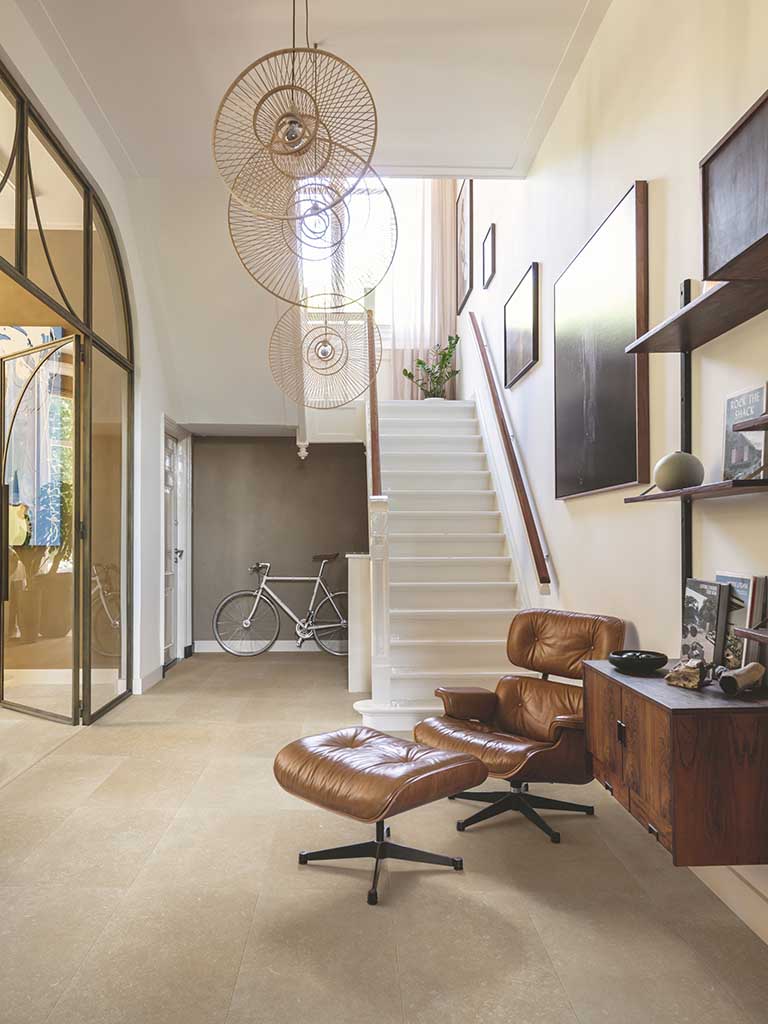 NATURE AS MUSE
The Botanic Concrete décor – or 'greenhouse concrete', as it is called in the company – is a collection of natural elements, as if many small flowers and petals, with their impressive realism, had been 'captured' and incorporated into the floor to transform any interior into a space interconnected with nature. What at first glance seems a contradiction, on closer inspection is pure poetry. Delicate designs of wild flowers blossom in the hard world of concrete. The result is a hybrid floor with a terrazzo effect that suits minimalist and eclectic interiors.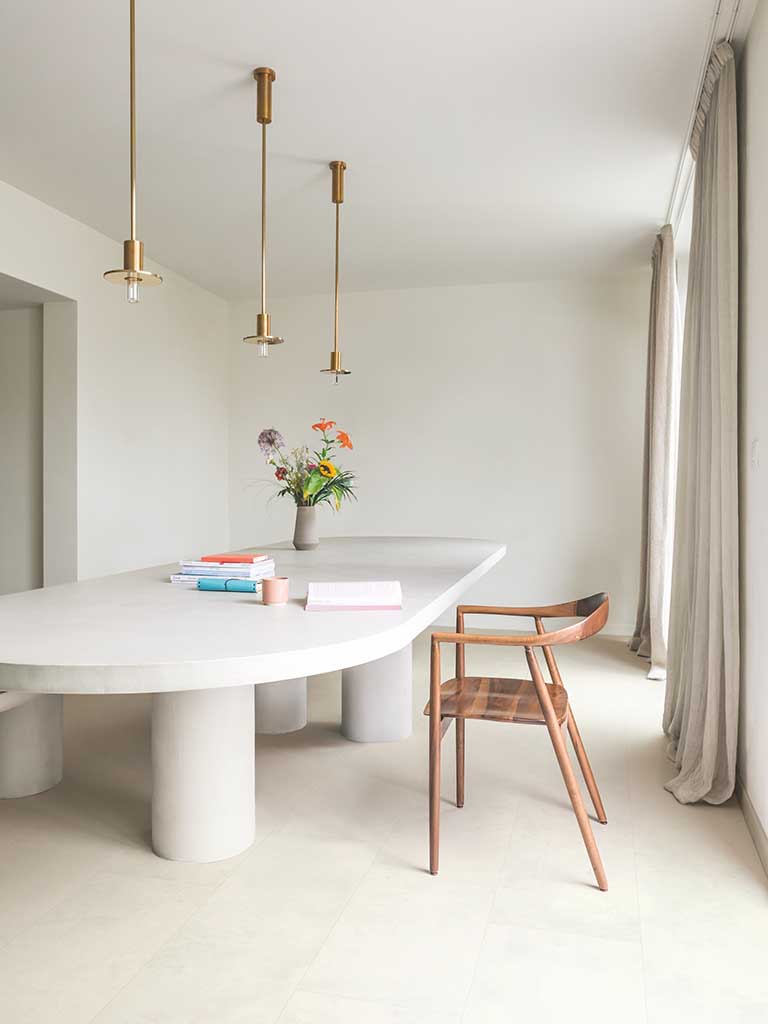 FOR EVERY INTERIOR
Inspired by the revival of brutalism in architecture, Quick-Step floor designers also created decors such as grey and mottled concrete in the style of Le Corbusier. Just as concrete has different gradations, natural stone can take many different forms. Joyce Van Waeleghem, Chief Designer at Quick-Step, says:"As always, for this collection we tried to achieve a look more true to nature. We areusually inspired by various types of wood, but this time we decided to favour natural stone. From traditional slate to sandstone to pure limestone, there is a natural stone for every interior style. Yet they all have one thing in common: the beauty of nature is contained in the patterns and detailed structure. The MUSE laminate range includes some proposals characterised by unprecedented realism. Two are related to the aesthetics of mineral and stone materials:
– in Cement, the surface is characterised by small imperfections that give a more authentic appearance, a depth of detail, several areas of gloss and a rough finish that create natural light effects;
– in Slate, the different levels, grain and movement of the surface offer the feeling of the original stone from three hundred million years ago. The range includes both different shades of slate and warm terracotta shades that transform any home into a southern holiday home.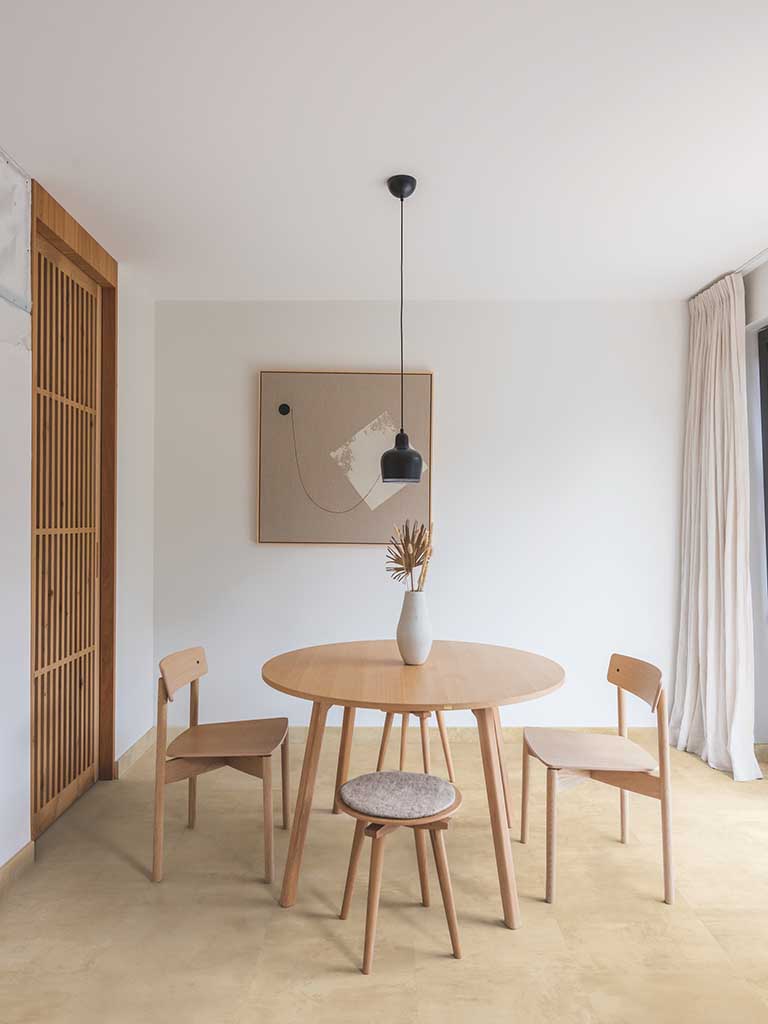 Quick-Step is the international market leader for design, innovation and quality in its three ranges of laminate, vinyl and parquet floors. Since 1990, Quick-Step has always evolved its products with state-of-the-art solutions such as Uniclic interlocking, ScratchGuard wear resistance and HydroSeal water resistance. Not only do they look exceptionally elegant and natural, but they are also 100% moisture resistant, which makes them very easy to clean! The Quick-Step Laminate floor represents uncompromising performance and beauty. And it has one of the lowest ecological footprints right from production and is sustainable thanks to the use of waste materials as the main raw material source. quick-step.co.uk