Intuition, functionality and lightness: this is CD Led , the decorative lighting system designed by Moreno De Giorgio for Quadrifoglio Group, dedicated to the business and hospitality world. A minimalist and extremely modern solution, it is capable of creating new scenarios and interpreting worlds in which light is the protagonist.
Inspired by the search for essentiality and purity of lines, it presents threereference geometries with which it gives life to multiple configurations of great effect: circle, square and triangle become luminous bodies capable of giving a precise stylistic sign to environments.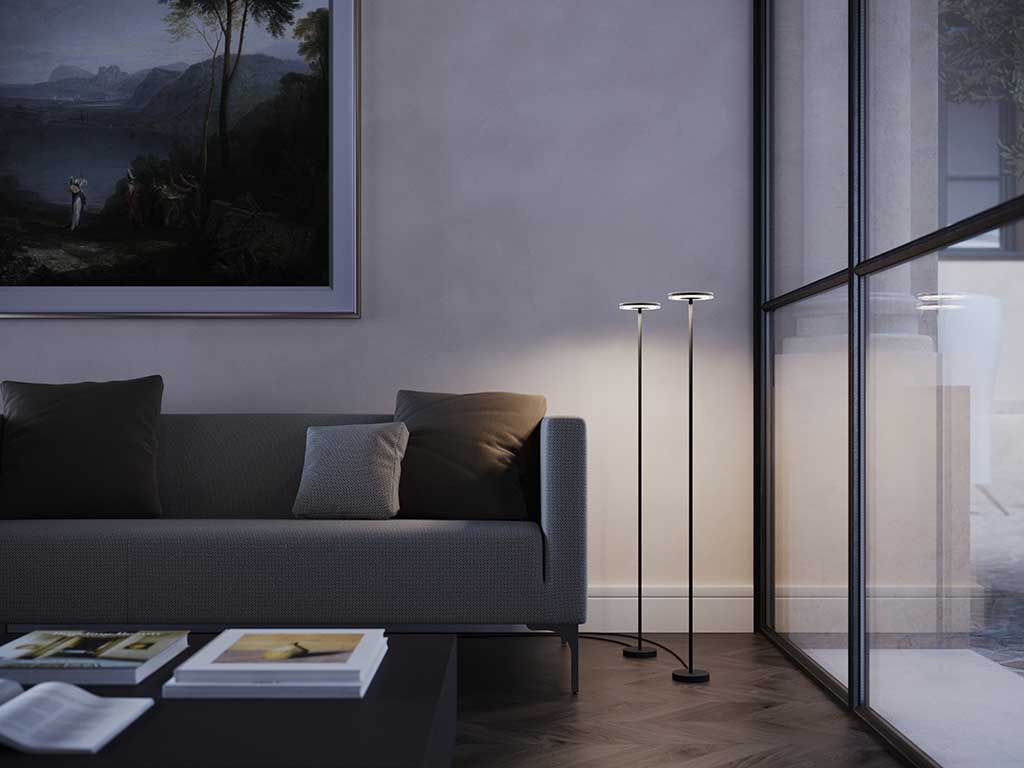 CD Led is not a simple lamp but a true smart design object with which the user can interact, controlling every single component. Completely adjustable in terms of light intensity – thanks to a dimmer mechanism – and flexible in use, it is available in seven different versions: direct and indirect suspension, table (with conical or circular base), floor, wall lamp, mouse and battery. Thehigh degree of customisation is also achieved through the free choice of the shapes of the light sources and the finishes of the rings, available in the transparent version and in the colours Blue, Light Blue, Red, Green, Orange and Yellow.
Minimal and poetic, the CD Led system conveys a sensation of weightlessness, skilfully playing on the rhythmic alternation of distension and presence of elements in space. Technological power and efficiency are interwoven with a sophisticated and elegant aesthetic capable of making every interior design project unique and exciting. quadrifoglio.com