Industrial-inspired design has its roots in the transformation of abandoned Manhattan warehouses into studios and workspaces of artists such as Andy Warhol more than 50 years ago. In recent years it has become very influential in residential interior design. It balances past and present with precision and proportion, taking aspects of the age of invention and industry and translating them into modern form. The details found in every design element of Perrin & Row's Armstrong bathroom fittings collection embody geometric grace.
The handles echo the silhouette of the bobbins once used in the creation of textiles, and the elegant curve of the spout completes a look of understated elegance that always stands out. The collection consists of taps, bathtub drains, accessories and shower solutions in hand-polished finishes that bring a timeless, classic style to the bathroom. Perfectly proportioned, with understated knurled details on the handle, it brings a fresh new look to the bathroom.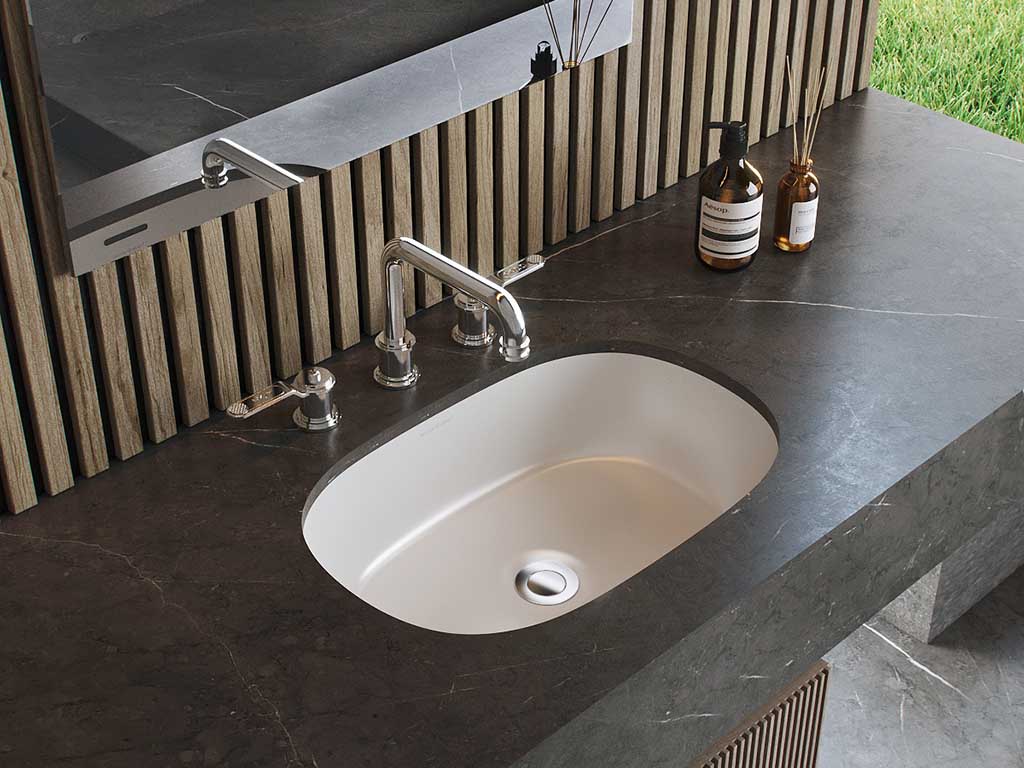 The Armstrong collection is one of the most comprehensive ranges Perrin & Rowe has ever launched, from a single lever basin mixer to a three-hole, wall or deck-mounted faucet. An iconic freestanding bath-shower mixer is also available, as well as a complete shower set with hand shower and ceiling rose. Accessories include bathrobe hooks, a paper holder, a towel holder or towel ring, and a soap dispenser. Each piece can be specified in Chrome, Nickel or Pewter for a traditional silver look, or 24K Gold, Polished Brass or Satin Brass for a golden glow. Perrin & Rowe's two brass finishes are not lacquered so will develop a unique patina over time, enhancing the beauty of the alloy. For a true industrial look, English Bronze offers a darker metallic finish that brings out the knurling detail.
Each tap is made from the highest quality brass, hand-poured in moulds at 1700° Fahrenheit. After machining, specialised polishers develop the deep, shiny finish. This is a time-consuming and painstaking task. The freestanding bathtub-shower mixer, for example, can take over four hours to perfect.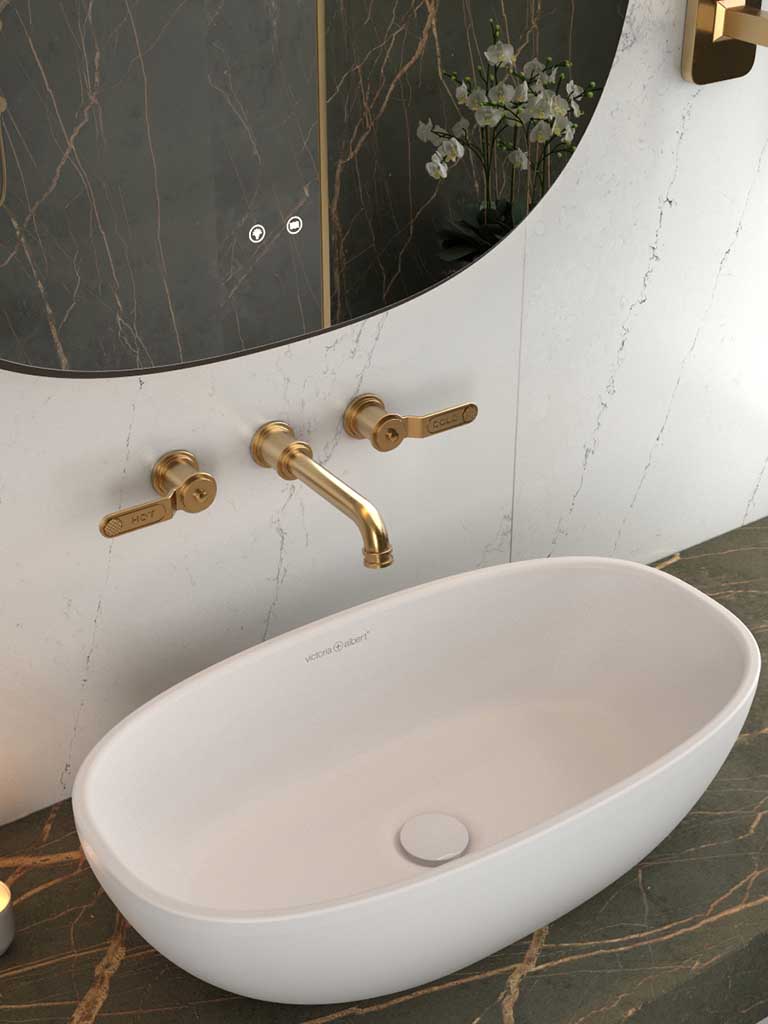 Inspiration 'at your fingertips', Perrin & Rowe
The Perrin & Rowe foundry in Wolverhampton is a short walk from the site of the old Stafford Road Railway Works. From 1858, it produced over 800 steam engines for the Great Western Railway. Most were designed by two brothers, Joseph and George Armstrong. Intended as durable workhorses, their locomotives still stir the emotions today. Perrin & Rowe's Armstrong bathroom collection was inspired by these brothers, transforming an industrial aesthetic into a model of timeless elegance. perrinandrowe.co