Japan returns to inspire new OmniDecor creations during Fuorisalone 2023. Together with Yūrei, realised in collaboration with Alberto Gaiotto, Lidia Covello finds in the OmniDecor.lab showroom, in Via Cerva, 23 in Milan, the perfect location for Bōru. screens that, by dividing the space in a lively way, create a scenography made of glass, colour and mirror.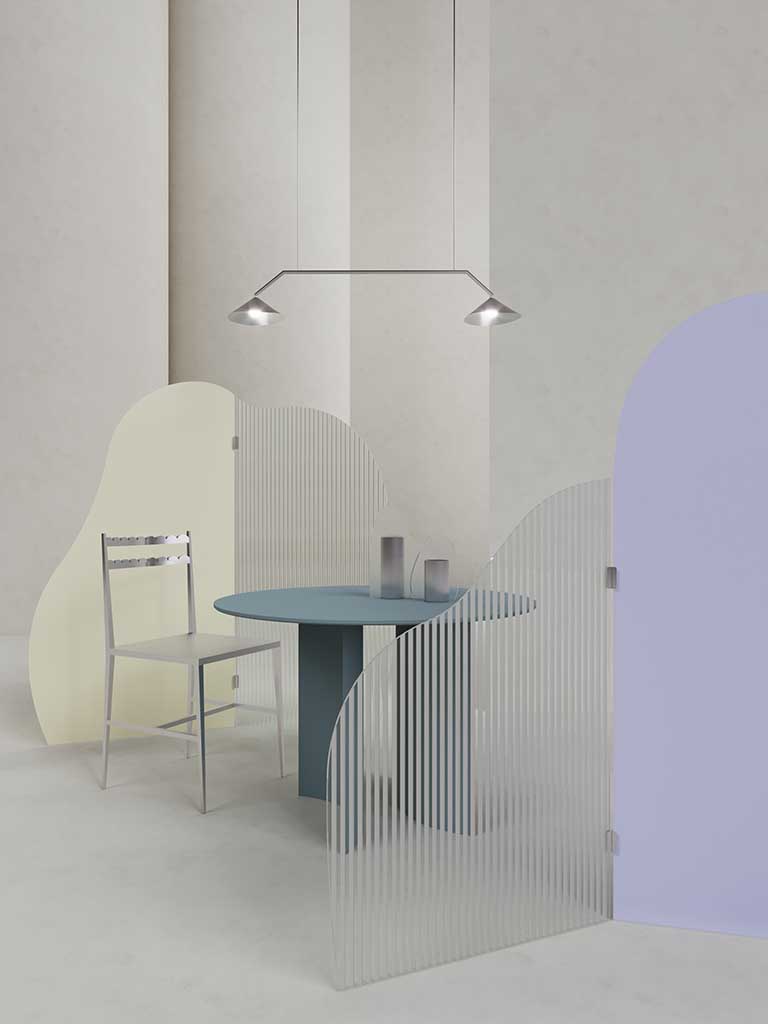 A Japan that tastes like home for Lidia Covello or, better still, like an adoptive homeland. The emotionality of such a familiar place has shaped this project born from the intimate and impelling need for harmony and freedom. The same feeling of softness also transpires from the phonetics of Bōru and the spelling of which it is composed. Ideas, emotions and sensations become Bōru: sinuous shapes, with a discreet and reassuring tone, as transparent and fluid as the light passing through the glass.
Each screen consists of two different OmniDecor glass sheets (DecorOpal, Bondi, Riga and Specchio) placed side by side. In this attempt to interpret the genesis of a form, the surface of the glass is fundamental in reminding the attentive audience that observing objects in a contained space, punctuated by alternating partitions, can better preserve their perception and, therefore, the memory of an experience. Glass can be appreciated as an architectural and functional element or as an autonomous furnishing object to define a new interior design.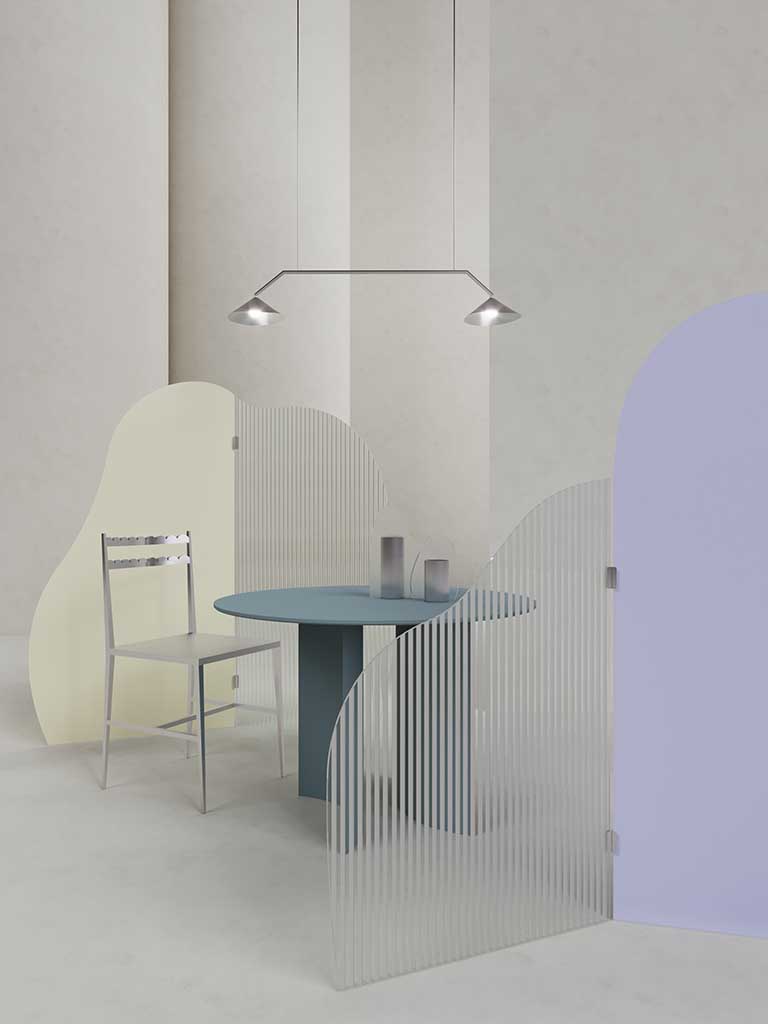 Bōru, together with the Yūrei vases and Quadratti, the decorated glass created with Egidio Panzera Architect, are the three major new products on display in the OmniDecor showroom for the entire design week and will increase OmniDecor's product offering by involving new finishes and experiments. Other Bōru screens designed by Lidia Covello for OmniDecor are also present at Alcova together with Atelier lamps. omnidecor.it