The SUPER RANDOM project by Manerba, designed by Gio Tirotto was born following the principles of sustainability and disassemblability. The intention is to build a system of individual and modular seating, designed primarily for work environments . A system whose design challenge is maximum transformability.
SUPER RANDOM expands and multiplies not only in terms of geometry but also in terms of functions: it is reconfigurable, movable, stackable, it designs spaces with straight and curved lines. The research focused on finding more furniture and seating solutions through the use of a single technology: the bending of FSC-certified multilayer wood. This technology allows the realisation of an original form capable of resolving the main structural requirements of the system: the legs supporting the removable upholstery (infinite multiples), the support tops, a free-standing and stackable stool.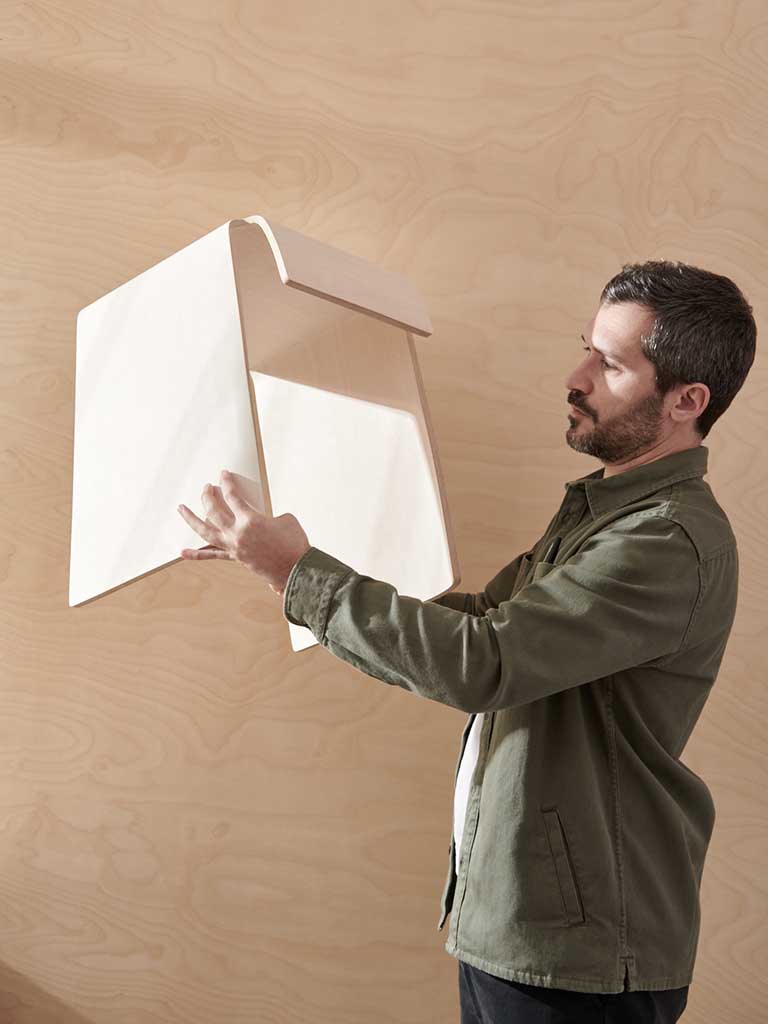 The combination of these features allows the users of SUPER RANDOM to organise spaces freely, without pre-established rules, meeting the often unpredictable needs of today's working methods. SUPER RANDOM is suitable for open spaces, entrance areas with emotional impact, rooms that must be transformed and freed in function, museum areas, and public waiting areas. Manerba is an ISO and FSC certified company, always attentive to sustainable design, recyclable, using natural raw materials and wood with FSC certified work cycle and chain of custody. All materials are CAM-compliant. The upholstered bench is totally disassemblable and separable to ensure recyclability.
Manerba is a 100% Italian office design family company, founded in Mantua in 1969. Inherent in the industrial imprinting are an 80% female team, production with a focus on sustainability, great adaptability and design support for architects and interior designers (thanks to a specialised Technical Office) for any type of project, as demonstrated by the numerous references. giotirotto.it