A fascination for nature once again characterises Lladró's latest releases. Two new proposals that are the result of the constant dialogue between porcelain and design and reflect their admiration for and connection with the natural world.
Lion Mask | Fierce Portrait Collection
The Fierce Portraits collection, inspired by traditional African masks, expands with this surprising version in which Lladró artists take us through unexpected territories. Thus, Máscara León is transformed into a floral fantasy in which contemporary line and design are the real protagonists. White porcelain provides the background so that the black line with gold detailing stands out with all its intensity in this creation.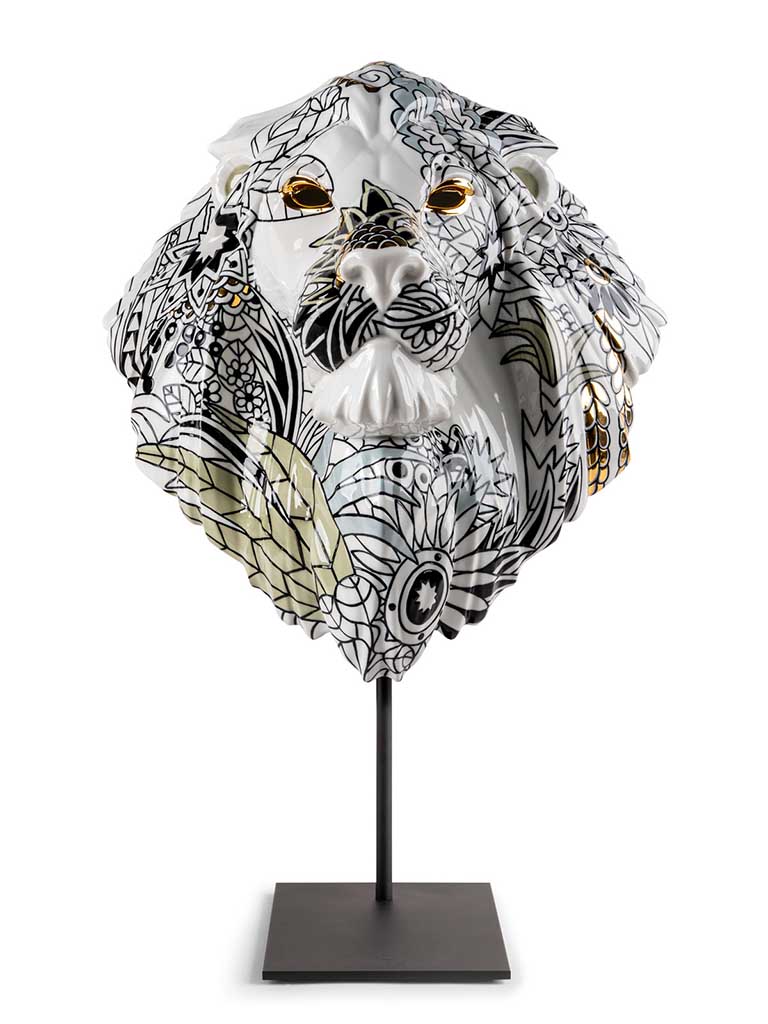 Barbagianni (black-gold) | Boldblack Collection
Owls were the emblem of the Greek goddess Athena, symbolising intelligence, agility and cunning, and Lladró artists have chosen them to become part of the Boldblack collection. The animals in this series are made of black porcelain with precise touches of golden lustre. The effect produced by these creations is very striking, both for the decoration and for the matt finish of the porcelain, which enhances the essence of the sculpture and its engravings.
What stands out about Lechuza is its faithful reproduction, its golden face and the meticulous work in recreating the plumage and wood of the trunk where it rests.
Like the rest of the company's collections, the Lechuza and Máscara León pieces have been designed and handmade by Lladró artists in Valencia and can be purchased at Lladró boutiques, authorised points of sale and at www.lladro.com.
Lladró New Concept: creativity and technique at the service of the most avant-garde creations
From a creative point of view, and keeping as a differential value the artistic and artisanal process that has been Lladró's DNA since its origin, the most innovative and functional product categories are becoming more and more important within the catalogue of the brand as a whole, which has not stopped evolving since its birth.
The New Concept line represents the more avant-garde side of Lladró, where creativity, experimentation and technique are put at the service of the most contemporary creations. Sculptures, lighting, homeware, interior design proposals and fashion accessories – such as the jewellery collections – make up the innovative universe of the company, which explores the enormous creative potential of porcelain through collaborations with prestigious contemporary designers and artists.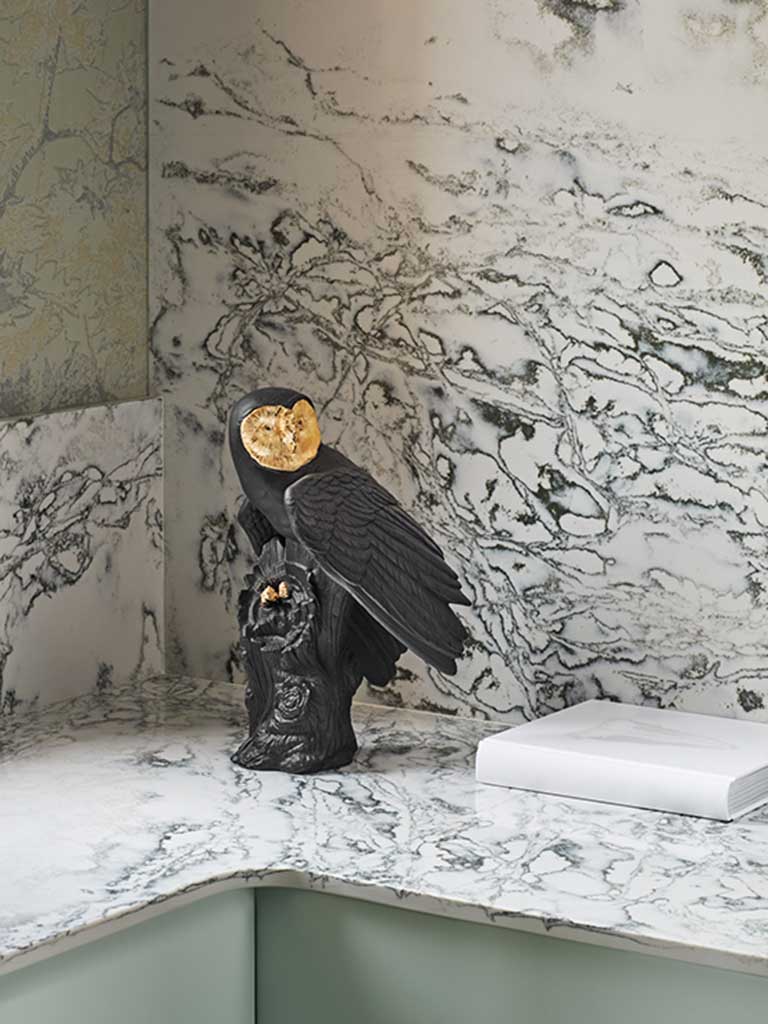 Lladró, the porcelain of the 21st century
For 70 years, Lladró has cultivated exceptional porcelain know-how in its only factory in the world, in Valencia. Sculptors and artisans delicately craft each piece through an artisanal process that combines ancestral techniques and an unmistakable colour palette. Lladró also explores the enormous creative potential of this noble material through collaborations with prestigious contemporary designers and artists. Sculptures, lighting, homewares, interior design proposals and fashion accessories make up the universe of the company, owned by the PHI Industrial fund since 2017.
Known worldwide, Lladró is Spain's ambassador in the more than 120 countries to which it exports its creations through a select network of its own boutiques and distributors. lladro.com