Tetù. This is anticipated by the name itself which, in French (têtu), means stubborn. A statement of character, that of Tetùand of intent, for Liu Jo Living.
Generous shapes with a strong impact conquer the scene of this new living area proposed by Liu Jo Living . The deliberately marked lines make the new collection of upholstered furniture designed by Simone Cagnazzo immediately recognisable. In the absence of armrests lies the very identity of Tetù: a soft seat emphasised by the roundness of the backrest.
Conviviality and comfort become the guidelines for relaxation with a contemporary flavour. The generosity of the depths is combined with the soft, compact backrest to maintain the value of formal elegance. Ensuring a balance between the various elements, the very shape of the sofa Tetù. The manufacturing skill of Liu Jo Living, also inspired by the world of fashion, gives movement to the entire structure by exploiting the play of suspensions: shapes that should be – by their nature – heavy are transformed into the lightness of a relaxing moment. The collection Tetùthe Tetù collection, equipped with special sled feet that unite the backrest and seat by raising the upholstered elements off the ground, is designed to provide a unique resting experience in both indoor and outdoor versions. The removable cover of the upholstery in both solutions recalls one of the most important features of the Liu Jo Living total look : the versatility of its products, a symbol of Italian craftsmanship and a design that speaks the same language of sustainability.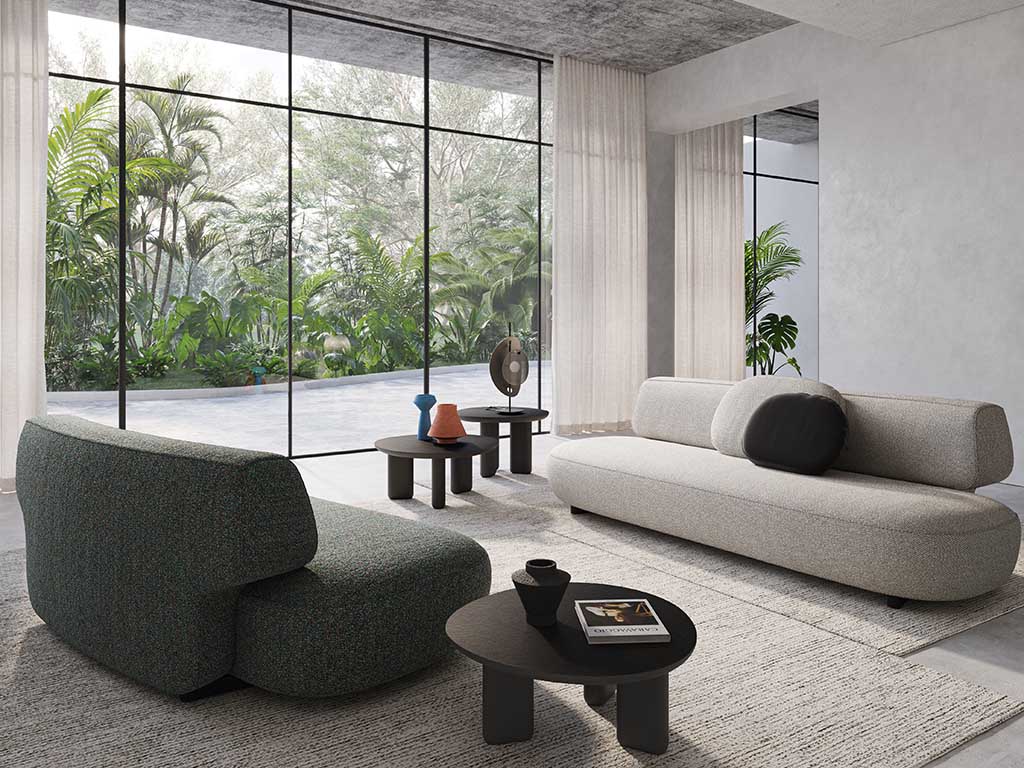 The strong character of Tetù, by Liu Jo living is expressed with equal clarity and determination in the daybed version: part sofa, part bed, it is a ductile and sophisticated piece of furniture. Now an essential piece of furniture in many contemporary homes, the daybed completes the idea of calm that we so much seek in daily life in freedom, proposing an alternative solution for a living and bedroom area with a strong and flexible character. liujoliving.com