Endless perspectives, three-dimensional geometries, optical effects, organic shapes, architectural styles, outline the motifs of Lithos Design's first and most popular collection.
Pietre Incise is Lithos Design's iconic collection. A range of claddings that unleashes all the evocative power of marble and lets its natural materiality shine through. The secret of Pietre Incise's success is rooted in the company's in-depth knowledge of materials, in the use of cutting-edge processing technologies, in a production chain with reduced environmental impact, and in the possibility of placement in any environment. There are twenty-six patterns in the collection, designed by Raffaello Galiotto, which amplify the potential of materiality through the exclusive design of the textures.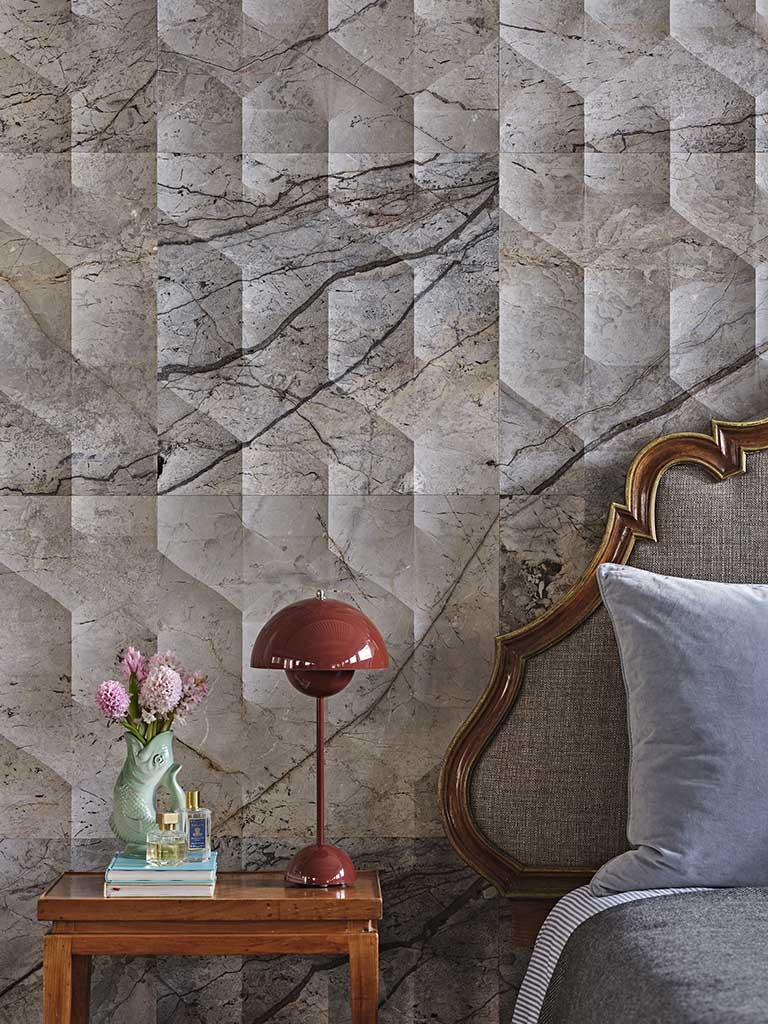 Engravings, reliefs, volumes, depending on the sources of inspiration and decoration, the different models are classified into the Linear, Geometric, Wavy, Organic and Architectural families. The accurate studies carried out on the impact of light on the engraved stone find their maximum expression in this collection: the variations in luminosity that mark the hours of the day emphasise the natural aspect and determine on the surfaces a fascinating alternation of plays of light and shadow, bringing the walls to life with ever-changing nuances.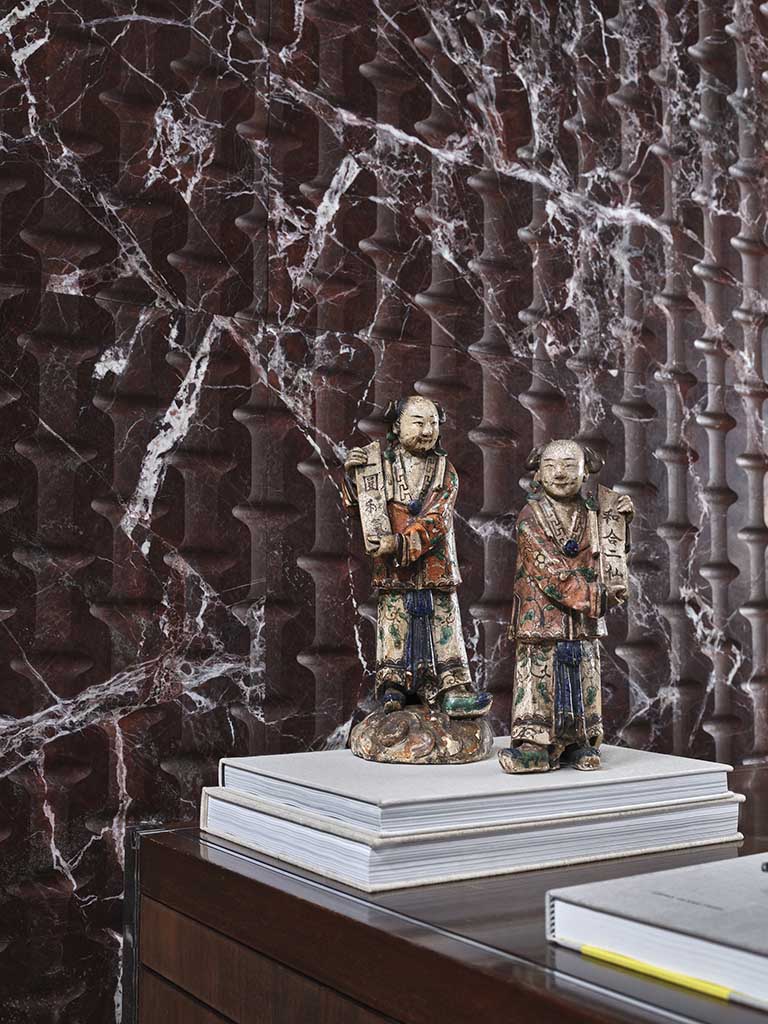 Four new textures – Agra, Bugna, Crystal, Plissé – have been added to the family in 2023, drawing inspiration from techniques used in architecture and fabric processing. On the strength of a selection of high quality marbles and a vast decorative and chromatic palette, Pietre Incise by Lithos Design offers designers a variety of solutions for designing space with a cladding idea that always lives up to expectations, and assists professionals in choosing the most suitable material to match the texture, selecting it according to the project and its specific requirements. lithosdesign.com