LG Electronics Italia introduces a new space-saving laundry solution that combines a washer and dryer to ensure a small footprint, style and excellent performance.
LGElectronics (LG) announces the arrival in Italy of LG WashTowerlG WashTower, the revolutionary space-saving washing solution that combines a washer and dryer in one convenient, compact unit with a unified control panel. LG WashTower is the ideal solution for those who want the convenience of a washing column but don't want to compromise on space, style and performance.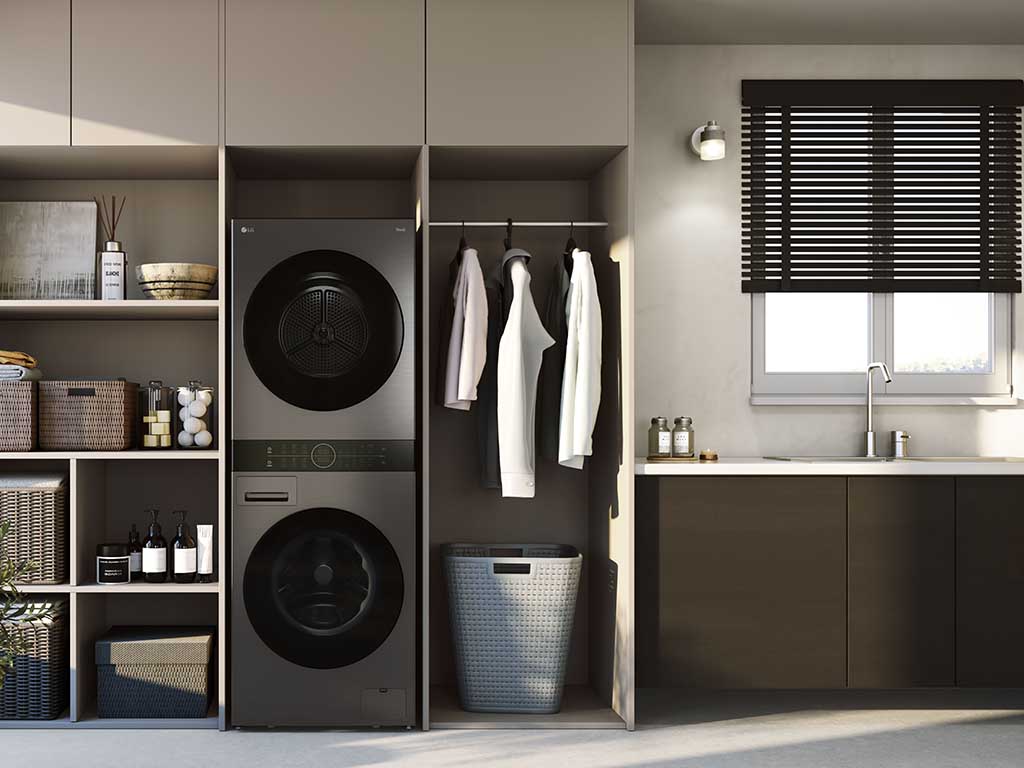 Small footprint and easy control
LG WashTower smartly replaces the traditional washing column, consisting of a stacked washer and dryer, with a single unit that is only 165cm high and has a sleek, uniform design. The ideal height of the LG WashTower makes it convenient for easy access to the tumble dryer counter, allowing you to load and unload laundry in total comfort. In addition, it has a control panel that is particularly convenient to operate: unlike the classic laundry column – in which the dryer controls are at the top and therefore difficult to reach -, the LG WashTower has a unified touch control panel, placed at an optimal height to easily control both appliances.
Despite its small external dimensions, LG WashTower maintains a high washing capacity, offering 12 kg capacity for washing and 10 kg for drying. Another advantage of having two appliances in one body is the connectivity system that allows the washer and dryer to talk to each other, to automatically set the optimal drying programme according to the washing programme. In addition, through the Prepare to Dry function, the washer and dryer are aligned to match washing and drying times: before the wash is finished, the dryer's compressor is activated to ensure an optimal drying temperature, optimising pre-heating time. In this way, a small load can be washed and dried in just 59 minutes.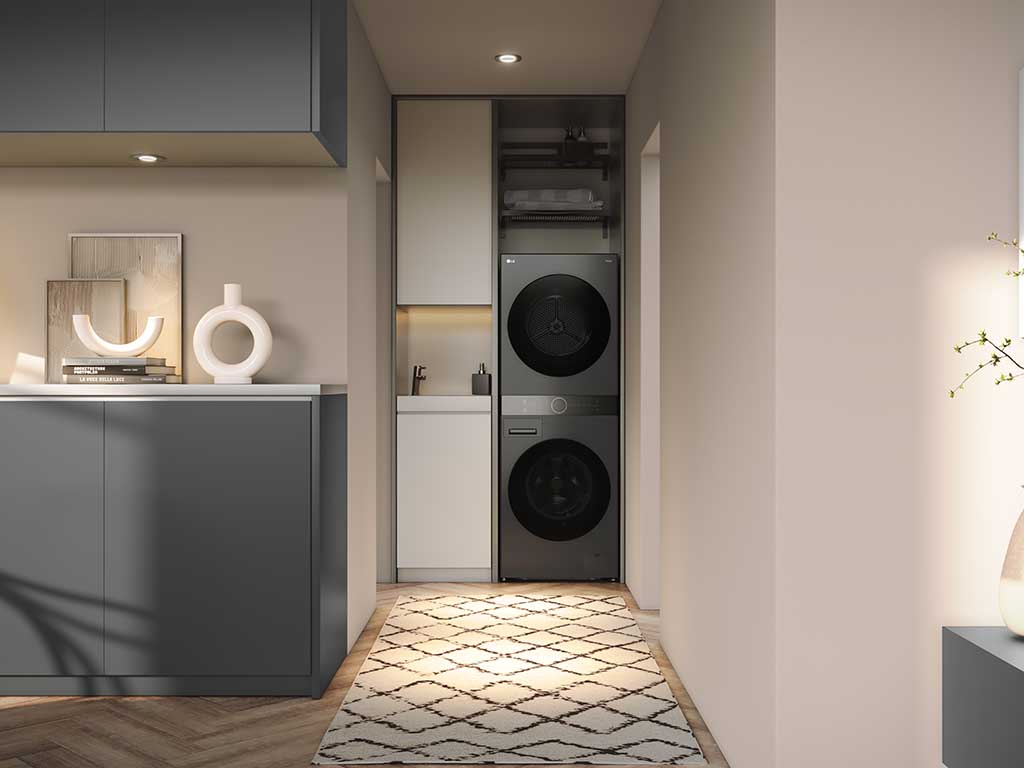 Style and design
The unified control panel with touch buttons features a clear and intuitive touch interface that dims when not in use, for a total black look that makes the WashTower incredibly stylish. The minimalist design of the platinum black frame, with integrated handles and tempered glass portholes, makes it suitable for placement in any room to add a touch of style to the home.
Outstanding performance
Like all LG laundry solutions, the new WashTower is an excellent ally for taking care of your clothes. The washing machine is equipped with LG AI DD technology, which uses Artificial Intelligence to manage the washing according to the load: as well as identifying the weight of the garments, LG WashTower is able to recognise the type of fabric, choosing the ideal washing motion for the laundry from over 20,000 possible combinations. A fully automatic process that preserves fabric fibres so they last longer. Washing performance is excellent even when time is short, thanks to the TurboWash 360 function, which uses the action of 4 spray jets of water to wash the fabric
2 Test carried out by Intertek with a load consisting of 3 types of clothing: women's tracksuit (89% polyester, 11% spandex), 3 T-shirts (65% polyester, 35% cotton) and two pairs of pyjamas (73% cotton, 27% polyester). Tested with Fast wash cycle and Fast dry cycle, enabling the option 'Ready for tumble dryer'. The indicated value does not take into account the time needed to manually transfer the garments from the washing machine to the tumble dryer.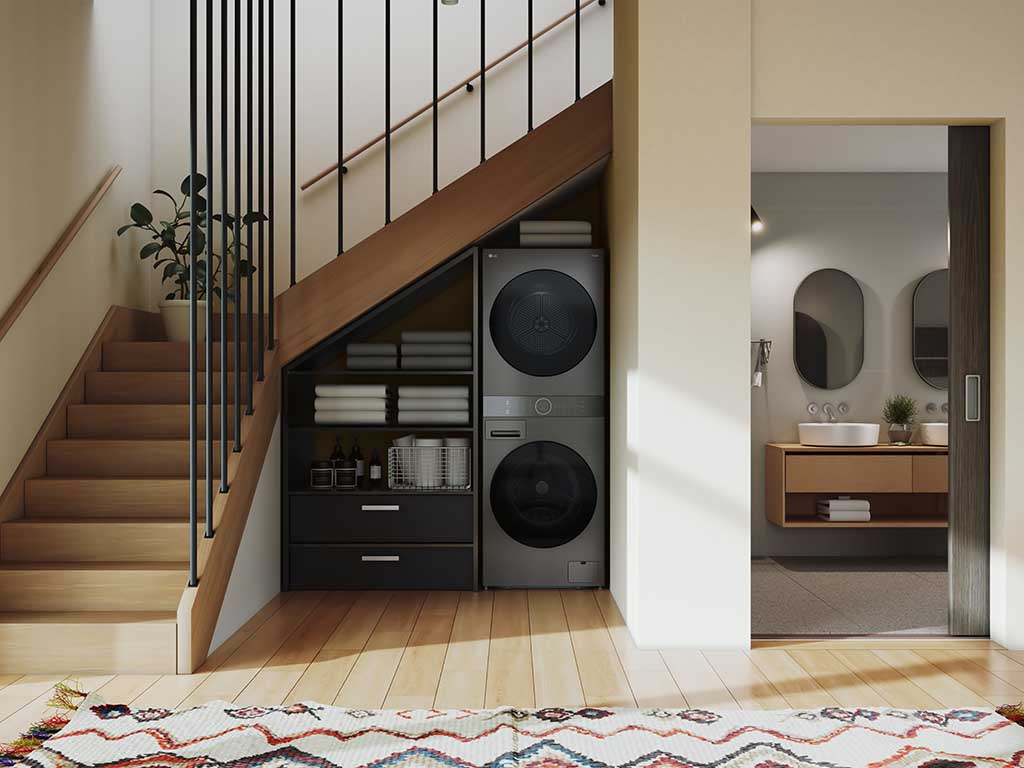 3 Test carried out by Intertek in May 2022, comparing the performance of the Cotton programme of the WashTower washing machine (F13EJN) with a 2kg load containing fabric samples with 5 frayed holes. The test verified that fabric damage
measured in the number of threads pulled during washing
using the Class 1 AI cycle is more than 10% lower than the Class AI cycle
Class 1 AI cycle: the algorithm identifies the load as soft and delicate fabrics
Class 3 AI cycle: the algorithm identifies the load as normal fabrics, simulating the traditional cotton cycle
Perform a complete wash in just 39 minutes4 thanks to a 3D shower effect. And with the steam wash you are guaranteed a deep clean by removing allergens from your clothes. The dryer is based on exclusive Dual Inverter Heat Pump technology, which uses the low-temperature hot air generated by the heat pump to effectively dry fabrics without damaging the fibres or deforming the garments. Dust mites are also eliminated when drying thanks to the Allergy Care function. Confirming LG's focus on energy efficiency, both products are positioned at the top of the category: class A-10% for the washing machine and class A++ for the dryer.
"With LG WashTower we introduce to the market a new product category that brilliantly responds to a widespread need: the need to combine efficient and practical laundry products in a small space," said Francesco Salza, Consumer Electronics Director of LG Electronics Italy. "LG WashTower confirms LG's vocation to create innovation to improve the lives of us all."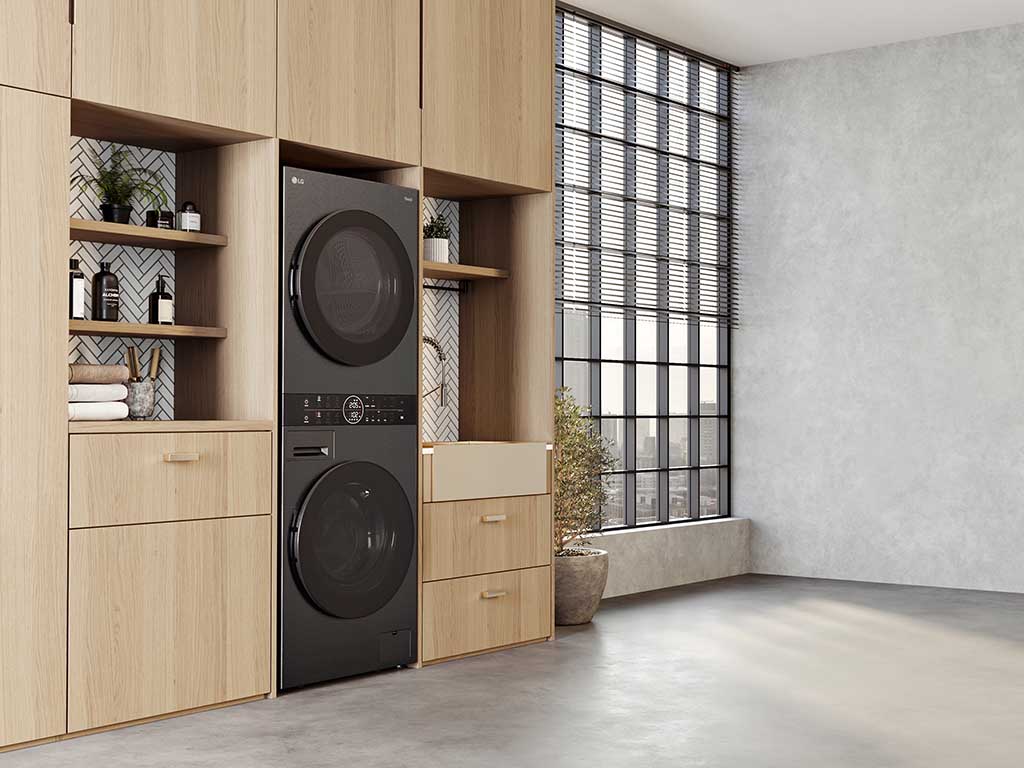 LG Home Appliance & Air Solution Company
LG Home Appliance & Air Solution Company is a global leader in home appliances, smart home solutions, air conditioning solutions and cutting-edge products equipped with the LG ThinQ Artificial Intelligence platform. LG H&A creates solutions to improve people's lives by developing home appliances
4 Test carried out by Intertek in January 2023 using the Cotton programme with TurboWash option on a 2kg load
5 The Washing Machine Hygiene programme was tested by Intertek with a 3.6kg sample of cotton fabrics, which resulted in the reduction of S. aureus, P. aeruginosa and K. pneumoniae bacteria.
6 The Allergy Care cycle has been approved by the BAF (British Allergy Foundation) for its ability to reduce house dust mites.
10% lower energy efficiency index than the minimum standard associated with energy efficiency class A for washing machines
Pre-order active from 12 to 30 June 2023. Shipping will start on 1 July 2023.
kitchen and living room appliances, HVAC and air purification solutions. Together, these products offer practicality, excellent performance and efficiency, as well as bringing well-being into everyday life.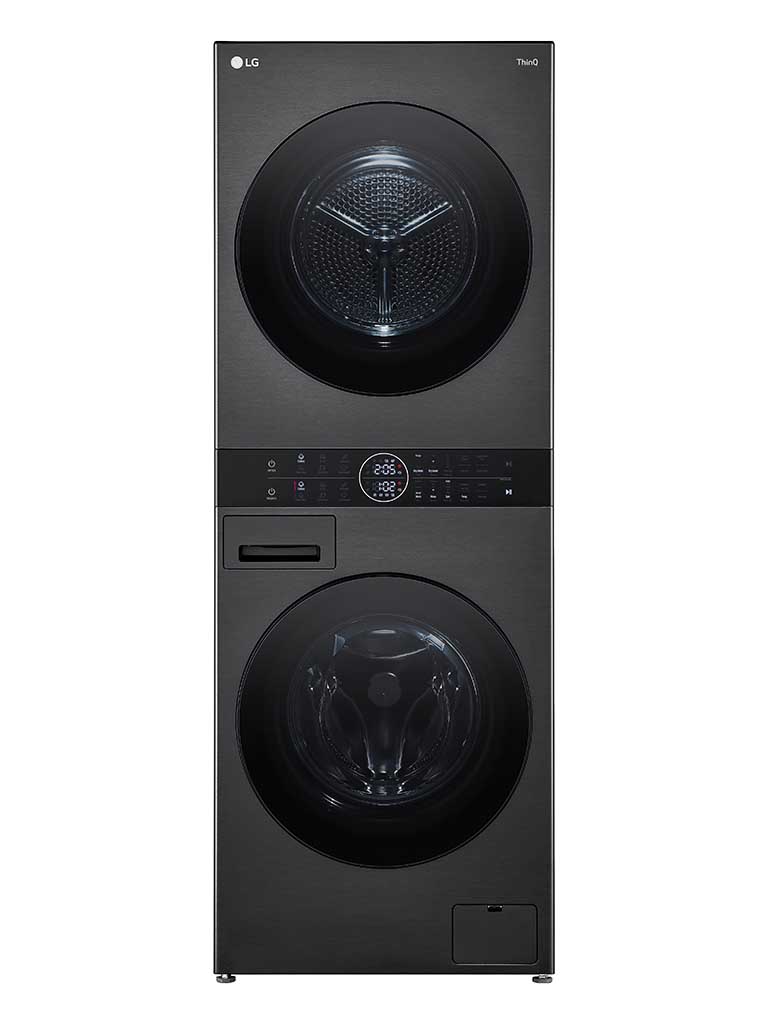 LG Electronics Italy
LG Electronics Italia is based in Milan and operates in the consumer electronics market where it is present with the following divisions: Home Appliances, Air Solutions, Home Entertainment, Information Technology and Business Solutions. All of the company's solutions, both B2B and B2C, are designed with the aim of improving people's daily lives through intelligent design and functionality that saves time, offers maximum energy efficiency and helps reduce the impact on the world around us. lg.com