Lapalma is taking part in BAM Open Air Design, a project conceived by COIMA Image, in collaboration with the Riccardo Catella Foundation, entirely dedicated to the world of avant-garde design and outdoor architecture, set amidst the beautiful lawns and circular forests of the Library of Trees, in the innovative Porta Nuova district.
The event, scheduled to take place from 7 to 10 June 2023, stems from Alida Catella 's vision to give back to the city of Milan an event that wants to bear witness to the epochal change we are experiencing and that sees in regeneration, sustainability and beauty the future of each of us.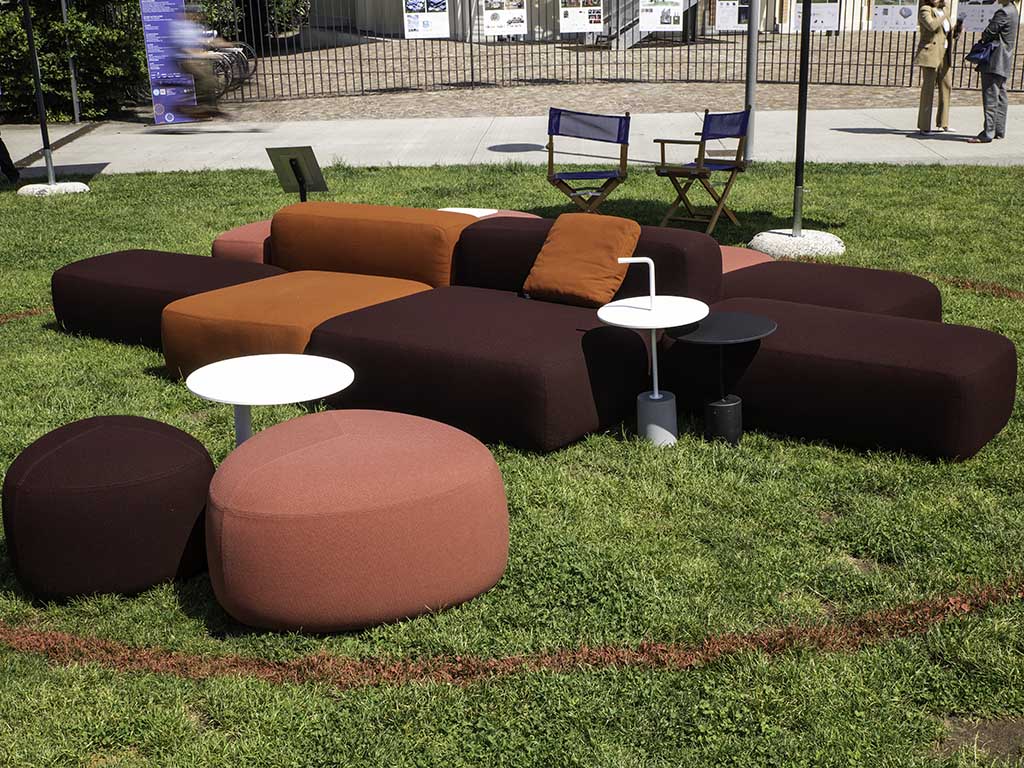 Among the 11 companies taking part in the third edition called upon to enhance an iconic piece of their production by exhibiting it inside a renovated Red Circle located in the Park, Lapalma presents an installation that is a true island of outdoor comfort, declined in different shades of red. In the centre the soft sofa PLUSmuch more than a seating system, because it is the emblem of an Italian spirit that becomes style. Warm and cosy in the lightness and elegance of its forms, the collection designed by Francesco Rota is versatile by vocation, and like all Lapalma solutions that interpret the new times and places of contemporary living, it is a symbol of that desire to be well together that increasingly feeds the design impulse.
In the context of a series of collateral activities aimed at fostering the contamination between design, art, cinema, music, dance and cuisine, and at strengthening the network between architecture studios, developers, operators and the trade press, Lapalma was also invited to take part in a talk moderated by Francesca Molteni and centred on the relationship between art and design . On Thursday 8 June, Romano Marcato, designer, founder and owner of the company, and Emilio Isgrò, internationally renowned Italian conceptual artist, poet, writer and playwright, confronted each other. With its participation in BAM Open Air Design, Lapalma confirms its position as one of the leading companies in the world of design, also for the outdoor segment, confirming its sensitivity and attention to an issue, that of sustainability, of ever-increasing urgency.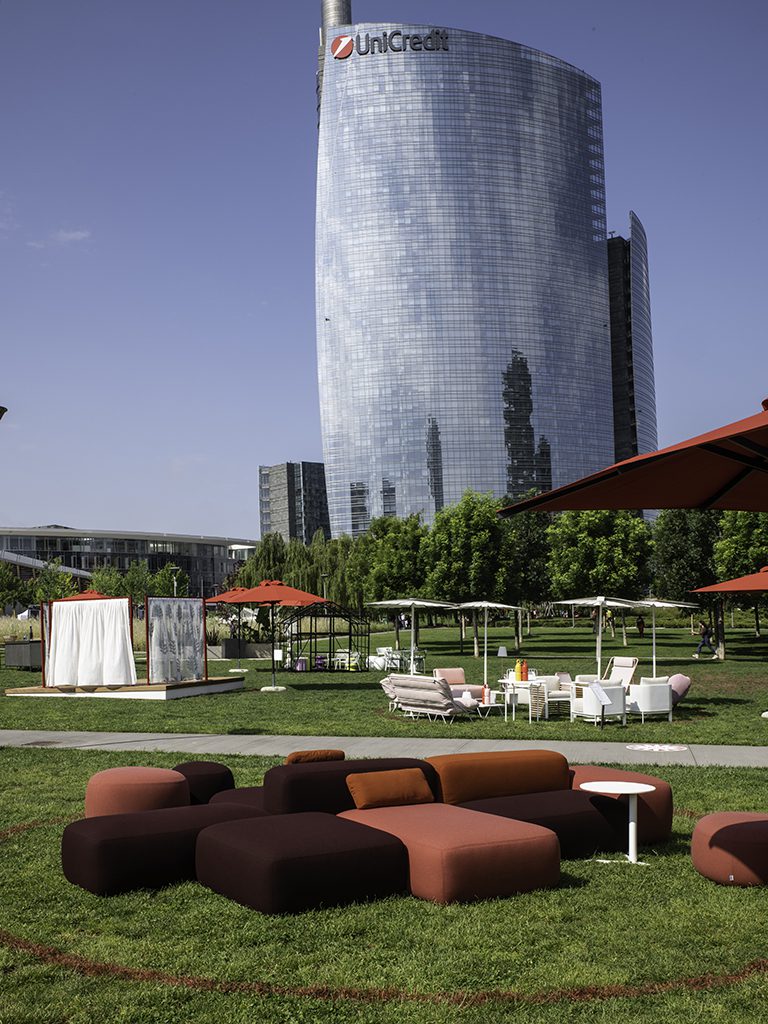 Lapalma
For over forty years the company has been producing home and contract furniture, with important national and international recognition thanks to its consistent and constant search for quality in materials, workmanship and finishes. The use of "bare", handcrafted materials, attention to hand-finished details and an all-Italian production have over time been a guarantee of concreteness, quality and customer care: characteristics that belong to Lapalma's DNA. The brand's new collections introduce softness and textile upholstery, focusing on colour, warmth and hand-finished detail and opening up – alongside the large contract projects – also to the contract-home, with products that can belong to both worlds, confirming its ability to satisfy multiple markets and needs.
To complete the offer, there are also plans to develop products that, while maintaining high formal and production quality, are positioned in a more attractive and competitive price range. Research on upholstery materials (leather, leather and eco-leather) is flanked by textiles, padded or foamed, which are included in both new projects and some in progress. Lapalma has long worked with internationally renowned designers, with whom it has established long-lasting, quality relationships. In the future, it plans, on the one hand, to give continuity and confidence to some of these collaborations and, on the other hand, to introduce new names that have demonstrated a potential affinity with the brand in terms of sensitivity, professionalism and flexibility. lapalma.it