Recovering existing materials, giving new life to what is beautiful and unique would otherwise be discarded. Anna Russo Words Art and KREI have taken up the challenge, enhancing natural stones such as MARBLE DUST through art, mixed with resins and acrylics Recovering… the protagonists
KREI proposes itself as a reference for architects, companies and designers by supporting them in the research, selection and installation of marble, terracotta, continuous surfaces, mosaics and decorations in 'made-to-measure' architectural projects for interiors and exteriors. 4ANNA RUSSO WORDS ART is an artist who works and experiments with new materials with a special focus on recovery and uses artistic value to guarantee and amplify the historical and intrinsic value of materials. From the meeting of these two important Italian realities, the act of recovery takes the path of art, transforming itself into a poetic gesture, bringing to light the value inherent in the history of natural materials.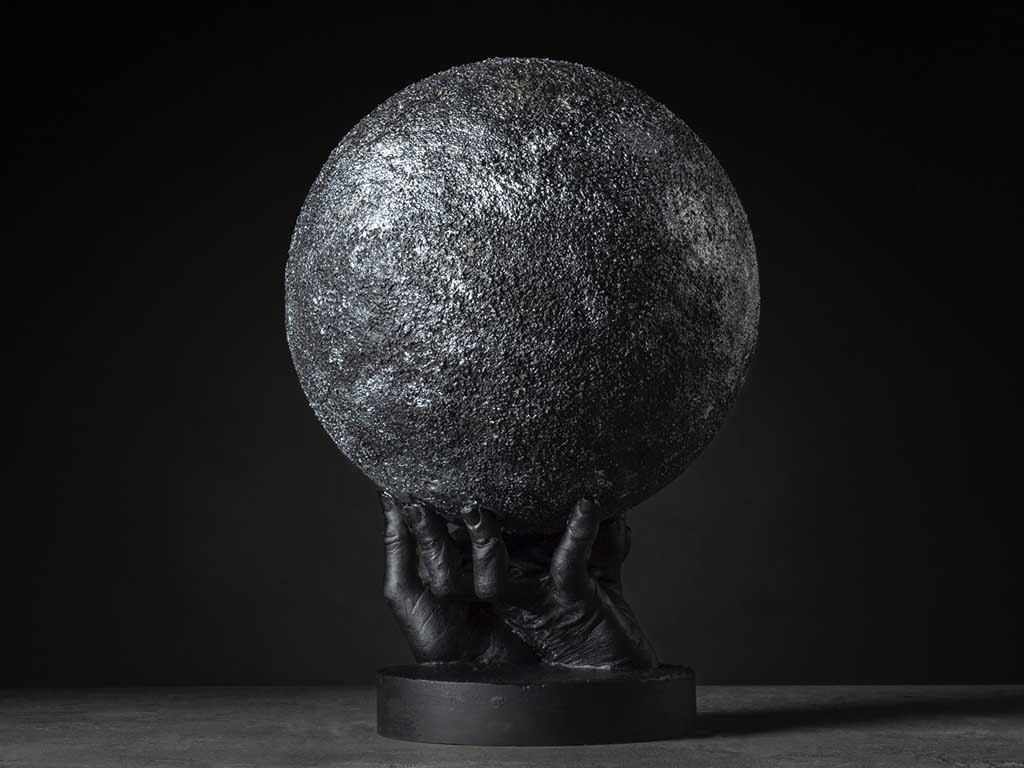 The encounter with salvaged marble powders is fatal for Anna Russo Words Art. The marble powders have a translucence that adds value to the artist's work. Recovered materials thus become the protagonists of a work that could not otherwise exist, ductile to the needs of clients and designers and always ready to enhance a more complex architectural project, adding art, poetry and considerable added value to environments.
Recovering… the collection "THE WORLD IN YOUR HANDS" an Anna Russo Words Art x Krei exclusive. "Each world is a unique piece and represents an emotion" A collection of worlds supported by sculptural hands, made from reclaimed marble dust, resins and acrylics. Each world a colour, a vibration, an emotion. Red: passion; green: harmony; white-gold: joy; grey: power.
A tale of ancient stories, guarded by eternal and millenary materials takes shape and new life through sculpture complements that depict worlds supported by generous and welcoming hands, translucent thanks to the recycled marble powders that add value to the work. The manual gesture crosses over into sentiment: each world is an emotion to be overwhelmed by. Unique complements that add a touch of art and poetry to interior design; "ductile" objects ready to be in tune with the needs of customers and designers to enhance an environment and blend in with the architecture of places.

ANNA RUSSO WORDS ART
Anna Russo, ranging through writing, painting and sculpture, has succeeded in transcending the classical canons of painting to seek those truths that we all yearn for, but at the same time flee. Anna Russo started out as a writer: her books Pao alla conquista del Mondo, La bambina Babilonia, Caro Hamid fratello lontano, Il Baffo del dittatore for Einaudi, Salani and Mursia were immediately a great success. Anna Russo grew up in a world where creativity was synonymous with everyday life: her grandfather was the famous Neapolitan sculptor Russo Luigi, who taught her the rudiments of the art of sculpture. Then came the encounter with painting, when Anna Russo decided to give light to those words that could not remain confined in the darkness of a closed book. Her famous scratch bas-reliefs were born.
Writing thus became a pictorial work of art: an elegant flow of universal letters that belong to everyone. Starting from this concept, Anna Russo began to engrave in cement (a poor, intense, primitive material) the unforgettable words of great writers or simple men, creating material works (scratch bas-reliefs, cement on canvas, engraved with knives) that combine writing with painting, creating a new artistic dimension. Due to the strong need to combine his two artistic characteristics, painting and sculpture, he arrived at the creation of his own personal style, resulting in masterpieces that induce deep reflection. Some of his works can be found in the Shoah Museum in Milan. anna-russo-words-art.company
The collection: escape routes
Coloured acrylic canvases from which man's hands try to escape, attempting to go beyond art, beyond the world of the possible to seek the infinite. Gallery Milan Rome Lucca London Shanghai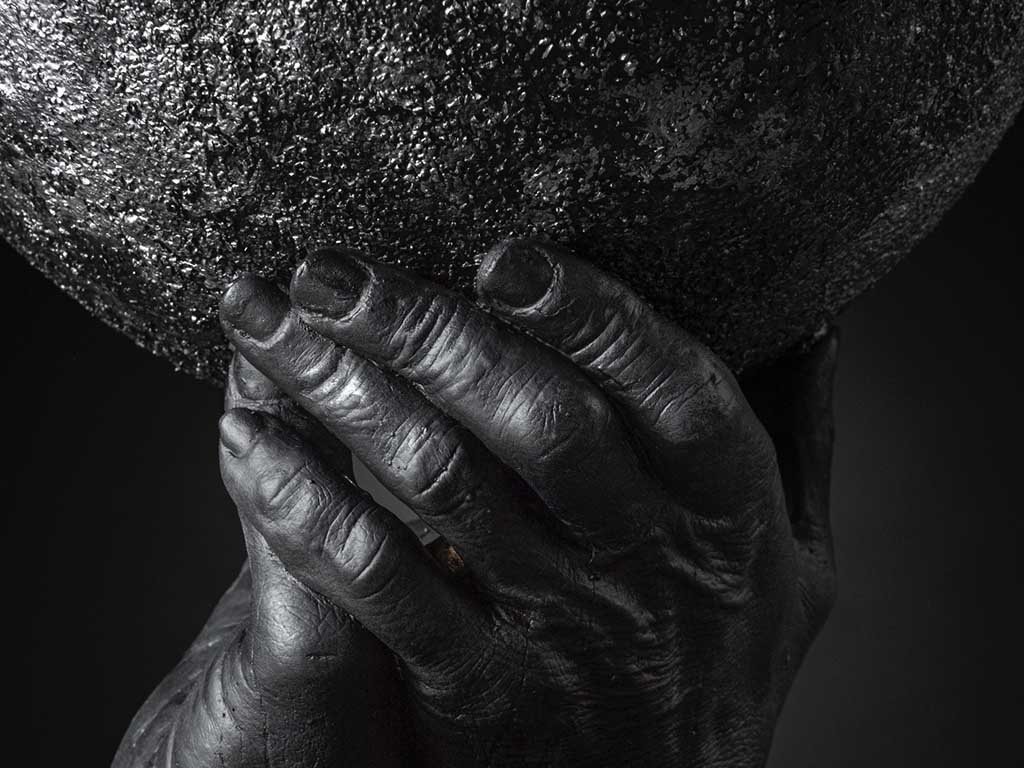 KREI SERVICE
From the idea to the finished project Krei can guide the architectural firm to discover the best solutions for specific environments, supporting the client in the selection and supply of the material that aesthetically and functionally meets the requirements.
Krei is..
architectural solutions with natural materials
support for the architectural office and designer
mosaic knowledge and experimentation
unique objects and accessories
maintenance and restoration of

surfaces in natural materials