Hans J. Wegner, Ole Wanscher, Frits Henningsen, Kaare Klint, Mogens Koch and Poul Kjærholm are just some of the designers who have contributed to creating the myth of Carl Hansen & Søn, a Danish company that boasts a catalogue of furnishings that have made design history. Founded in 1908, Carl Hansen & Søn produces furniture and accessories that combine a clean and essential design with craftsmanship of natural materials, especially wood. Throughout its history, Carl Hansen & Søn has continued to propose and enhance the great classics in its catalogue, expanding its collections thanks to the contribution of new emerging designers. Always consistent with the principles design that characterise the brand: simplicity, functionality and craftsmanship. In June, the company presented its new 2021 collection and, on that occasion, Stiledesign interviewed Knud Erik Hansen, grandson of the founder.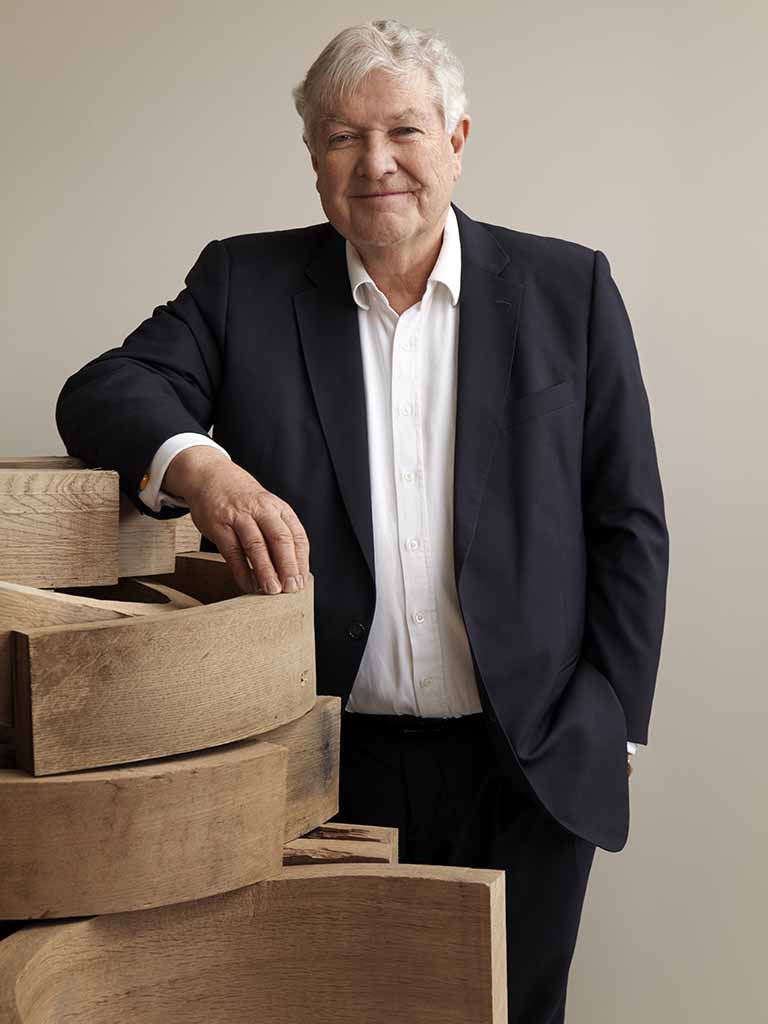 The company is family-owned. What is your job description and how is the organisation structured?
I have been the CEO of Carl Hansen & Søn since 2002, when I took over the business from my brother. We distribute worldwide and we don't work through agents but we have our own regional offices in Japan, USA and Europe. Production is entirely done in Denmark, although we do have a factory in Vietnam, but it's mainly for contract furniture production.
Do you follow all production internally?
The whole production chain is under the direct control of the company. We follow the product from start to finish. This way we control all the details to create a high quality product. We are aware that producing in Denmark is very expensive, but we care about it because this way we can control every aspect of production. We don't want to position our products according to price but according to quality.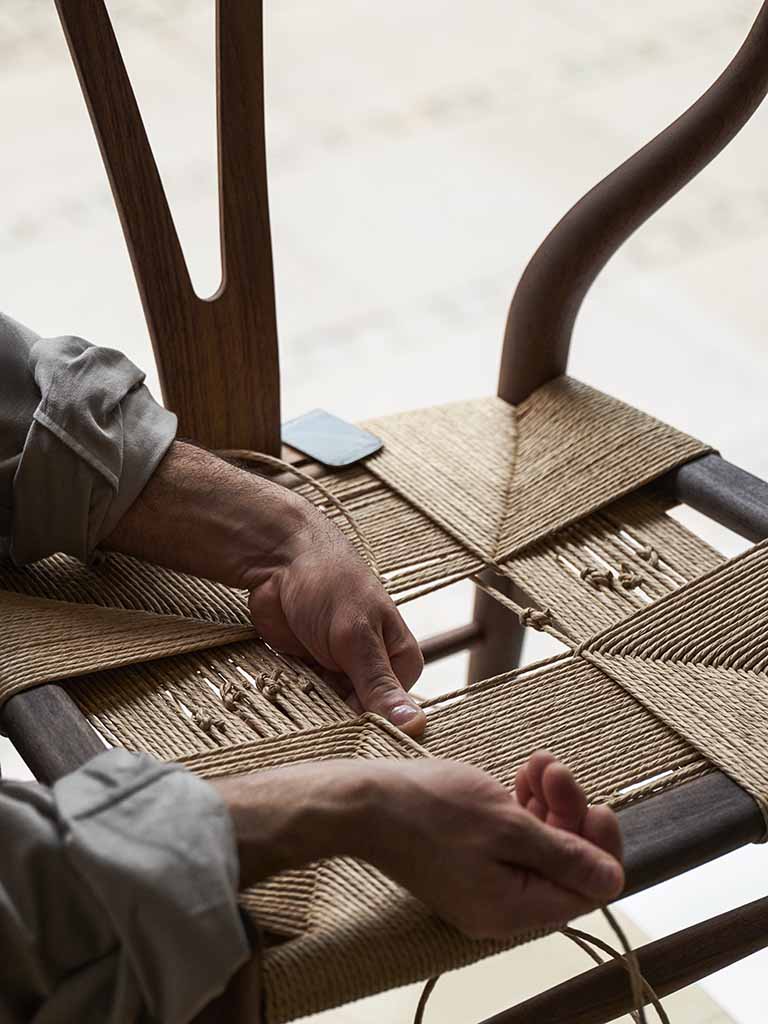 How do you deal with the issue of sustainability?
This theme is quite natural and has always been in the DNA of Carl Hansen & Søn. The company is 113 years old and we have been working with wood since the beginning. Our products are strongly linked to nature because we only use natural materials such as wool, wood and leather in our production. We have always refused to work with artificial materials such as plastic. This is why sustainability has always been part of our DNA. Moreover, our furniture crosses generations. The long life of a product, by reducing speculation, is a further factor in sustainability.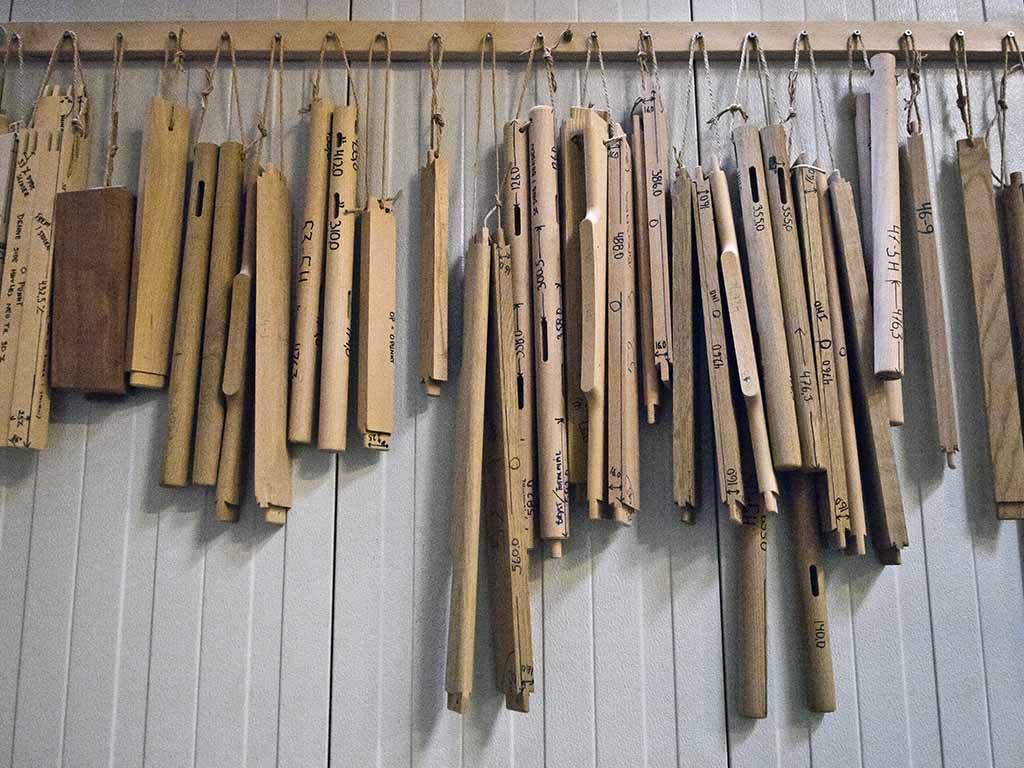 How has the design sector changed since the pandemic?
There have been many changes. In 2017, we had just expanded the factory. The area is about 15000 sqm and we use every single inch of it. Before the arrival of the pandemic that forced us to close between March and April 2020, we had a fast pace. After those months of closure, work returned to normal, despite the closures. There was an increase in turnover, fortunately, and we experimented with new forms of sales and presentation for new products. The trade fairs are still closed, so we invented new techniques, using videos, for presenting the new furniture lines. In this way we found that we could reach more people. In fact, through virtual presentations it was possible to follow the latest company updates.
Who are your customers?
We work for both private and contract customers. We started doing the contract part 9/10 years ago. The categories in which we are present are many. We work mainly for hotels, restaurants, public spaces and waiting rooms. We also do exhibitions for manufacturers in the automotive sector. The sector in which we are perhaps less popular is offices. However, in all other sectors our products are in great demand.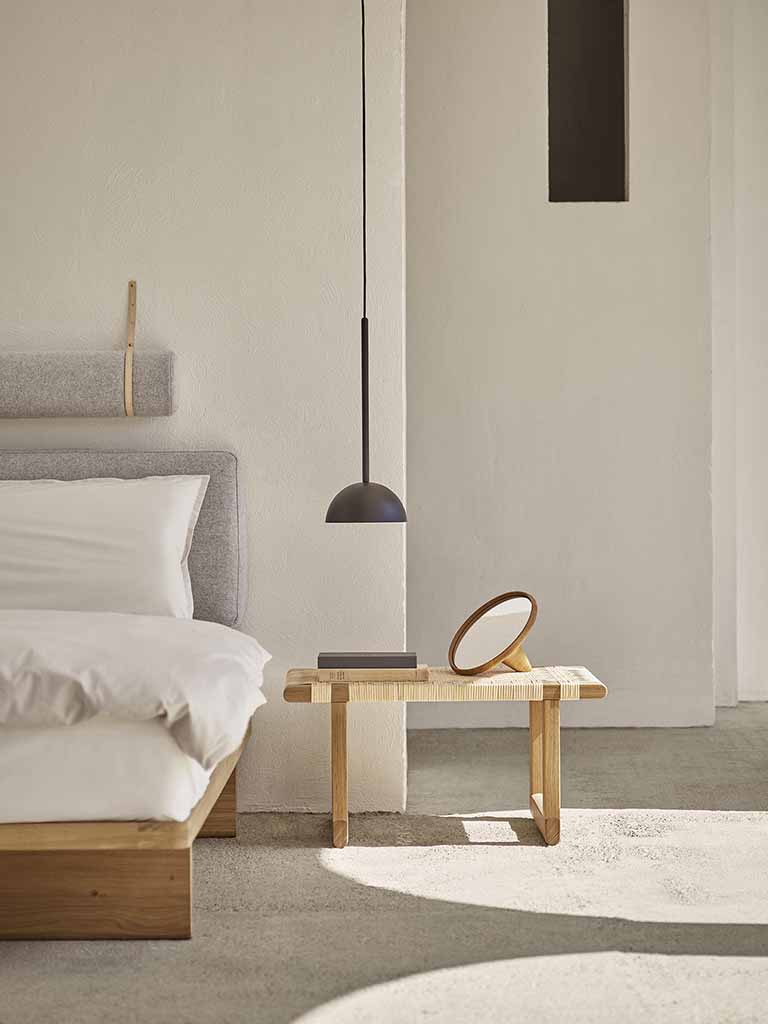 Which product best represents the company's aesthetics and approach to design?
The Carl Hansen & Søn DNA is linked to nature and tradition. The products are all made of wood and natural materials. It is difficult to choose a specific product, just as it would be difficult to choose a favourite among your children. All the furniture fits perfectly with the company's aesthetic. If I have to single out one product, it's definitely the Wishbone chair. It is the best-selling piece and also represents the DNA of Carl Hansen very well. This chair has been produced for 17 years and today it's more popular than ever. It's not a fashion product that follows trends. It's a very classic product and it perfectly represents the company's approach to design.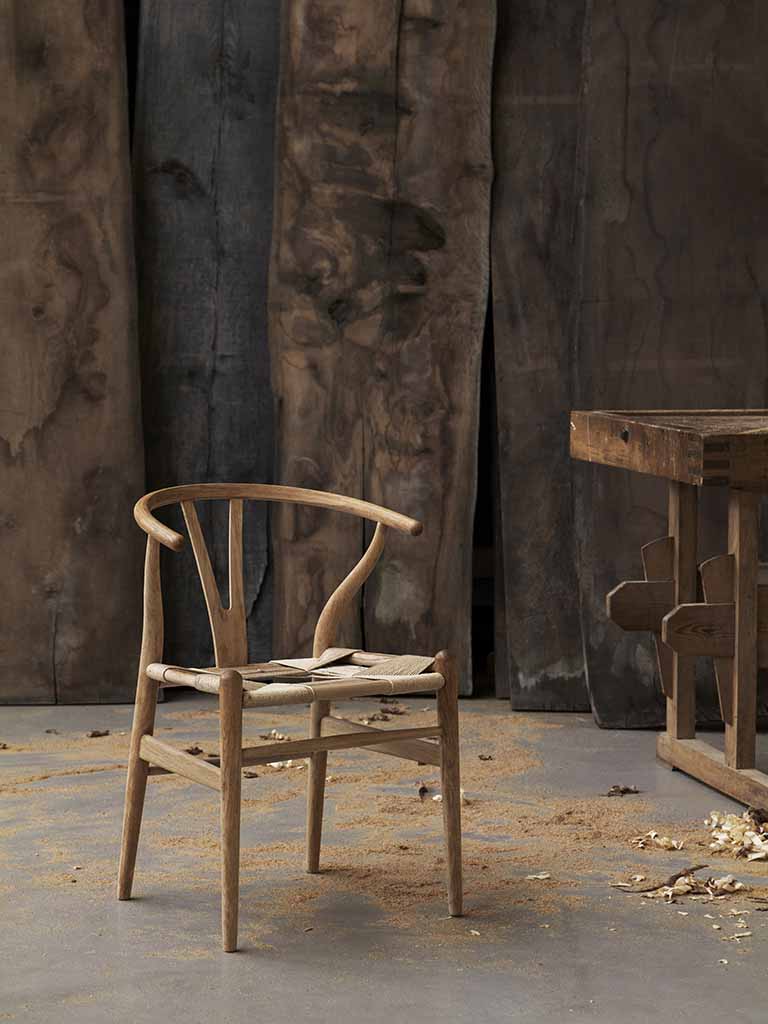 How did the collaboration with Ilse Crawford come about?
Ilse Crawford is an architect who has worked with Carl Hansen & Søn for many years. We met because he used our products for of his interior design projects. Initially we wanted to have a new colour palette, and we immediately thought of Ilse. We met 2 years ago in Stockholm at a trade fair to work out the details of the project. From these meetings Ilse Crawford came up with a fantastic piece of work that I think is very interesting.
She took colour references from the Danish paintings of Per Kirkeby. In these paintings she found colours that she loved right away and that were relevant to the theme of nature. She then proposed 9 colours and presented them to us with names and a little story. We immediately liked them too and decided to apply the colours to 5 iconic pieces for the company. The 5 chairs were designed by Hans j. Wegner, never previously painted, but left in the natural colour of the wood. We decided on this innovation and, in my opinion, we achieved a very good result.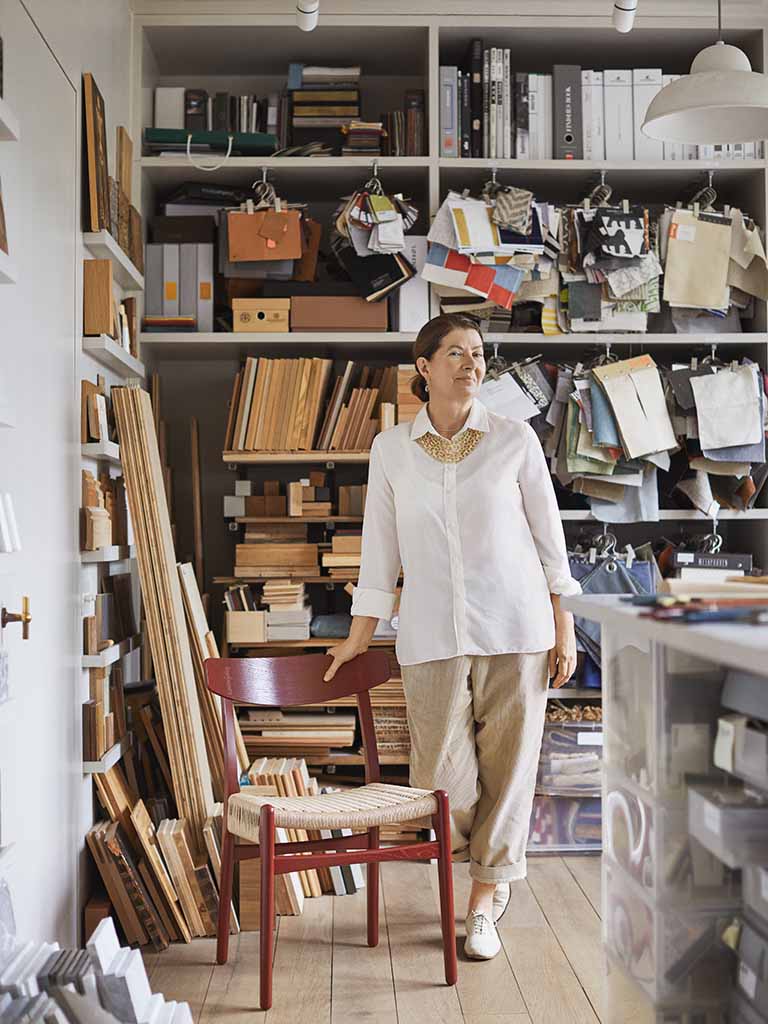 What is the design approach on different projects? Is there a common line?
Carl Hansen & Søn designs its products in a very specific way. They are all designed down to the last detail by a team of designers and architects. This great attention to design leads us to make many products that share the same DNA. We make more than 100 products that our customers like because they respect the aesthetics of the company. Thanks to our factory located in Vietnam, we also offer the possibility to produce custom-made furniture. This is normally only for contract customers, i.e. restaurants and hotels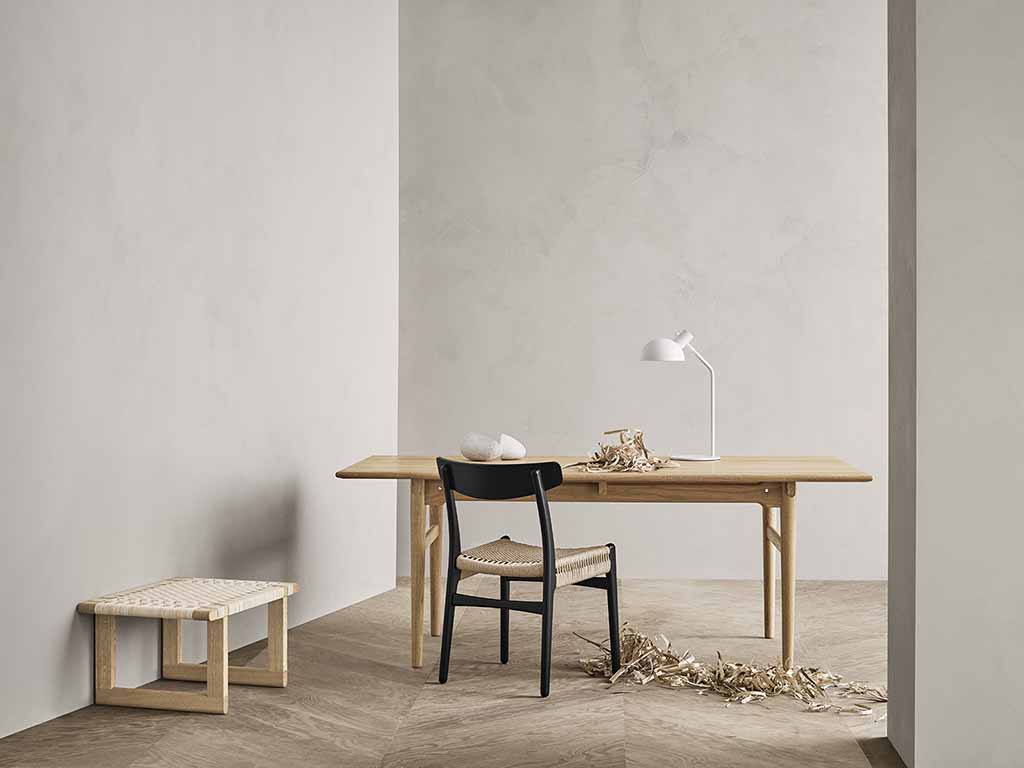 What do the Scandinavian and Italian schools of design have in common and what makes them different?
The common factor between these two design currents is simplicity, pure design. Thedesign approach is essentially the same, simplicity and few ornaments. I think the difference lies more in the choice of materials. In the north, the climate is less mild than in the Mediterranean, so we preferred warm materials, like wood. Italian design uses much more steel and iron, which are colder materials. In conclusion, the two styles are very similar and it is evident not only in design but also in art.