Franke's Mythos and Maris Vertical Pro cooker hoods: created to elevate your kitchen experience with style and top-level performance
Design and functionality go hand in hand when it comes to creating the perfect kitchen. Every detail, from appliances to finishes, plays a key role in achieving excellence in the kitchen. A premium cooking space, where every component is carefully crafted to meet the highest standards of quality and style, is the ultimate expression of this philosophy. In any kitchen, the hood is a key element in providing the right ventilation and removing unwanted fumes and odours, but not only that, it can also become a beautiful design complement. Franke's new Mythos and Maris Vertical Pro hoods, with their advanced technology and elegant, refined design, are able to enhance the aesthetics of any kitchen and guarantee a fresh, clean environment to satisfy the perfectionist in all of us.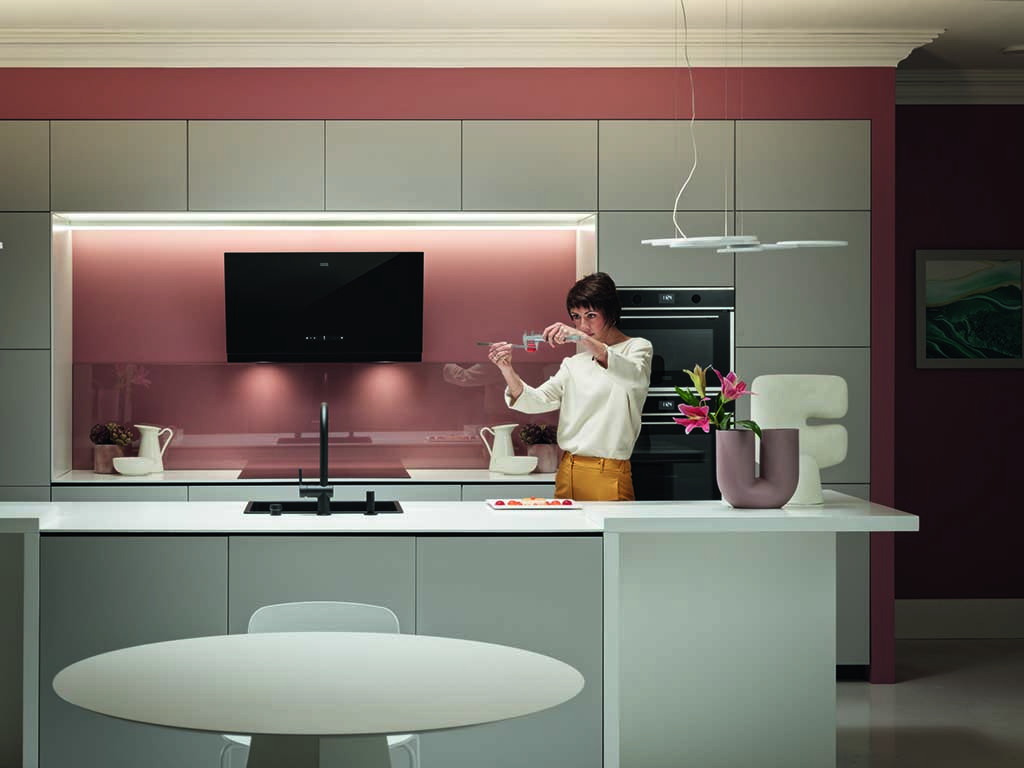 Revolutionise your kitchen with Franke's Mythos & Maris Vertical Pro: an exceptional balance of performance and minimalist design
Mythos& Maris Vertical Pro are not only an elegant addition to any kitchen, they also set new standards in performance, delivering quality and precision above expectations. There are countless advantages offered by the Vertical Pro range: first and foremost, the wider body that promotes a perfect balance between functionality and design. The dual suction system, both frontal and from below, also allows the hoods to reach maximum suction power with just one grease filter, for truly efficient filtering. The result? A superior cooking experience and optimal air quality. But it doesn't end there. The larger surface area ensures robustness and superior performance, improving ease of cleaning. Larger panel openings and wider grease filters – available in black, to match the colour of the hood – allow easy maintenance and easier access to hidden parts of the hood body, making it easier to maintain cleanliness and optimum conditions. The new powerful hinges offer incredible robustness, hence better quality and longevity, while the anti-fall system ensures safe and effortless removal of the filter, offering additional safety and convenience. The Vertical Pro range also features Sound Pro technology, which guarantees a truly peaceful and quiet cooking experience. Thanks to the noise reduction, you can concentrate on preparing delicious dishes without any distractions.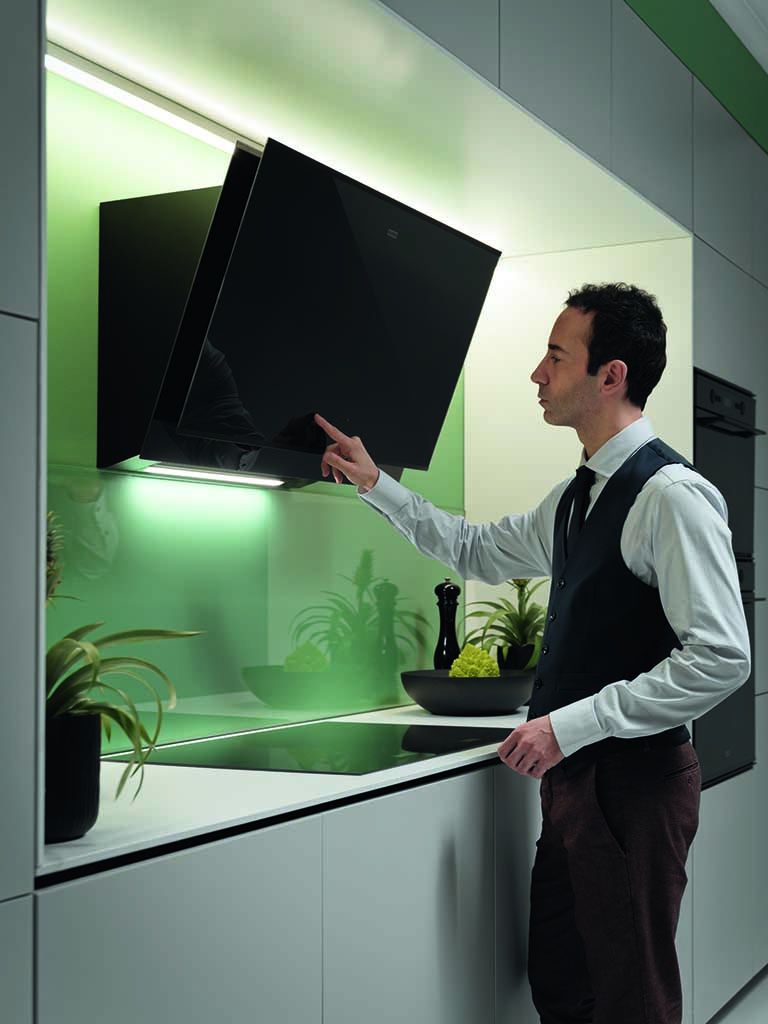 Mythos Vertical Pro: the ultimate expression of a legend
The Mythos Vertical Pro range is distinguished by its innovative and environmentally friendly features; the A++ energy class makes it an excellent choice, in fact, for those who care about reducing their energy footprint. Another distinguishing feature of the Mythos Vertical Pro hood is the High-Performance filter, supplied as standard, which ensures fresh, perfectly clean air. In fact, it is able to eliminate 95 per cent of odours, guaranteeing maximum effectiveness in active carbon filtering. In addition, the special inclination of the hood allows better lighting in the lower area; the integrated LED bar offers a Tunable White function and a Dimmer function, ensuring a fully illuminated cooking area.
The new Mythos Vertical Pro range of hoods from Franke: the perfect combination of power, efficiency and style
Mythos Vertical Pro is much more than just an attractively designed hood. It is a carefully crafted appliance that integrates perfectly into any kitchen. The depth of the hood body and glass are optimised to match the depth of the cabinet. This attention to detail not only enhances the functionality of the hood, but also elevates the aesthetics of your cooking space. Franke is a provider of perfect integrated systems, combining exclusive design with full potential functionality. The Mythos Vertical Pro hood, featuring exclusive matt black or stainless steel profiles, perfectly complements the entire Mythos range, creating a cohesive and sophisticated look that will delight your eyes every day.
Maris Pro 2.0 and Maris Pro Matt: outstanding functionality, made to last
The Maris Vertical Pro range is designed to deliver incredible performance every time. Whether you are an amateur cook or a seasoned professional, the hoods in this range always impress with their exceptional durability and wide range of first-class features . One of the most striking features of the Maris Vertical Pro is its powerful suction capacity, supported by charcoal filters that quickly and effectively eliminate cooking odours. In addition, the LED spotlights are equipped with a dimmer function to ensure that the cooking area is always perfectly illuminated.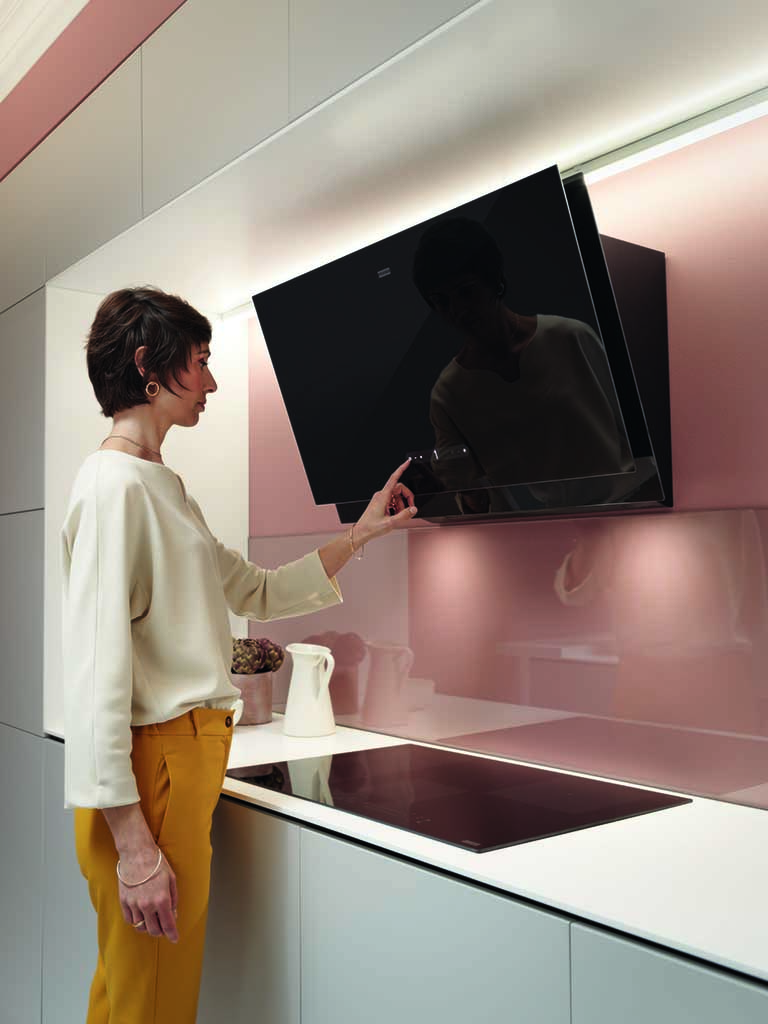 High-level functionality and durability with the Maris Vertical Pro hood from Franke
The Maris Pro 2.0 hood, with a black glass finish, features a user-friendlydigital interface with simple operation, while the Maris Pro Matt model boasts a distinctive matt black finish to add an extra touch of sophistication to your kitchen. And it's not just about style: Maris Vertical Pro is also exceptionally energy efficient. It boasts an A+ energy rating, making it a smart investment for the environmentally conscious. Available in 80 cm or 90 cm, Maris Pro 2.0 and Maris Pro Matt are designed to offer exceptional functionality and durability, guaranteeing outstanding performance at all times.
Silvia Gamberoni, Head of Global Category Management Hoods at Franke Home Solutions, commented: "If you are a perfectionist who demands the best from your appliances, Franke's new Mythos and Maris Vertical Pro hoods are the perfect complement to your culinary space. Designed to meet the highest standards of quality and style, these hoods not only provide effective ventilation and remove unwanted fumes and odours, but also enhance the beauty of the kitchen environment. With advanced technology, elegant design and ecological features, these hoods are the ultimate expression of the philosophy that design and functionality are inseparable when it comes to creating the ideal kitchen." The Mythos & Maris Vertical Pro hoods raise every standard of durability, style and functionality. Their performance and cutting-edge technology make them the best choice for all homeowners seeking excellence in the kitchen.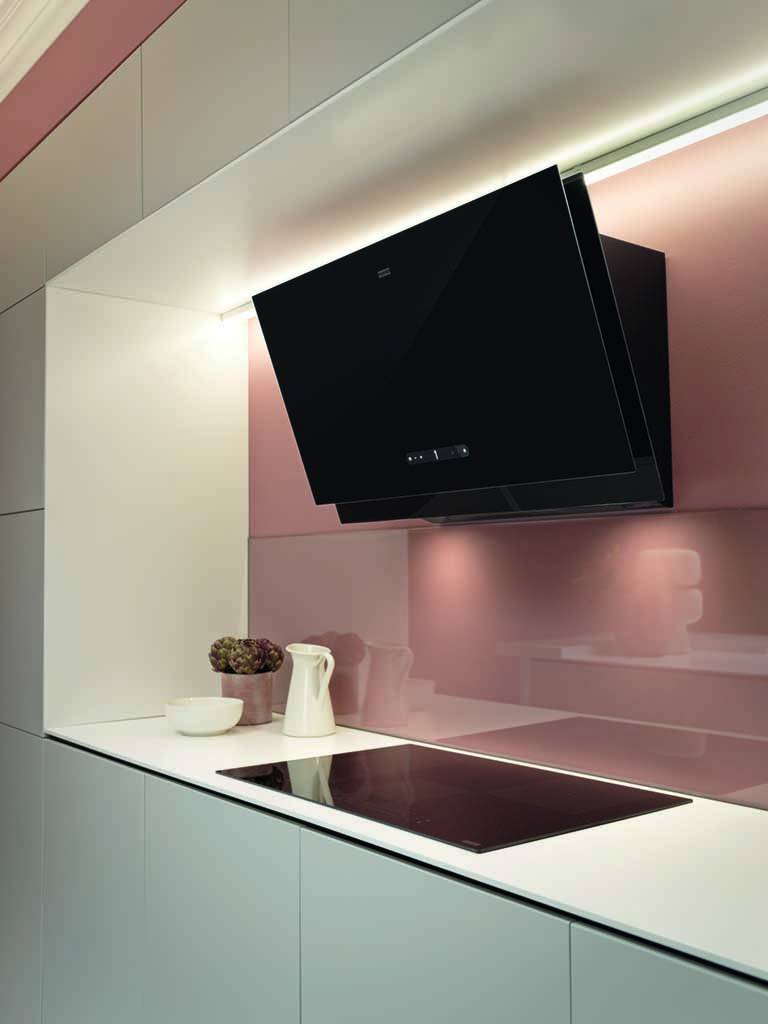 Franke Home Solutions is a division of the Franke Group and the world leader in intelligent systems and solutions for the home kitchen. The division is active worldwide and employs around 4,500 people in almost 30 countries, generating total sales of more than CHF 1 billion. The product range covers all areas of the kitchen – from food preparation and cooking to purification, cleaning and air treatment – and expands throughout the home. Franke Home Solutions offers consumers an unlimited home experience – simple, hygienic and environmentally friendly. franke.com