" Technology is invisible to the eyes" in Falmec's new Brera, an integrated hob extraction solution that is as essential in its form as it is extraordinary in its execution. The design of Brera is, in fact, a true hymn to minimalism and a concentrate of technology, in which the cooking zones and the motorised flap – which allows the extraction of fumes from the hood – come together to create a single uniform body, elegantly inserted into the kitchen top.
Brera's configuration is conceived to enjoy a large cooking surface, a versatile and uniform work space characterised by a monochrome ceramic glass, the meeting point between the cooking and extraction zones. In addition to formal cleanliness, silence and energy efficiency (class A++) are the cornerstones of Brera, a unique and indivisible product that brings together multiple functions, paying homage to Milan's famous design district. The suction area is simply defined by a thin slit, with a glass flap at the back – distinguished by a black steel frame with an anti-scratch surface system – which opens automatically during operation to suck in vapours and cooking fumes, closing again and thus conforming to the hob.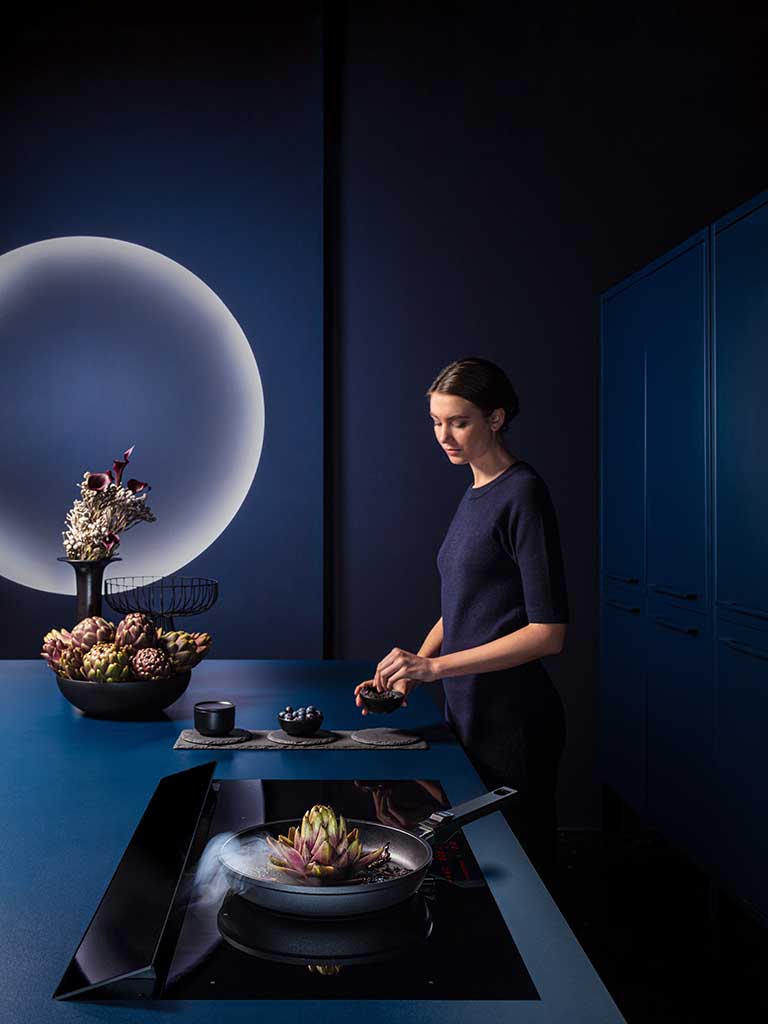 The result of Brera satisfies in terms of both aesthetics and practicality: the functional part, positioned at the rear, allows maximum use of the cabinet height, while the uniformity of the surface guarantees extreme practicality in cooking operations and ease of cleaning. Brera is equipped with a powerful brushless motor – quieter than traditional motors – touch slider control panel with display, 9 cooking levels + Booster and 4 zones with double bridge, for maximum versatility when using pots of different sizes.
The hood can also count on new cooking functions such as Keep Warm, which maintains a constant heat to serve food at the right temperature, or Chef function, able to set different temperature levels for each cooking zone. Finally, Brera is also offered in a filtering version, using Carbon.Zeo filters, capable of effectively absorbing cooking odours and reducing residual moisture, thanks to zeolite. The filters are easily inserted from above to facilitate maintenance and replacement.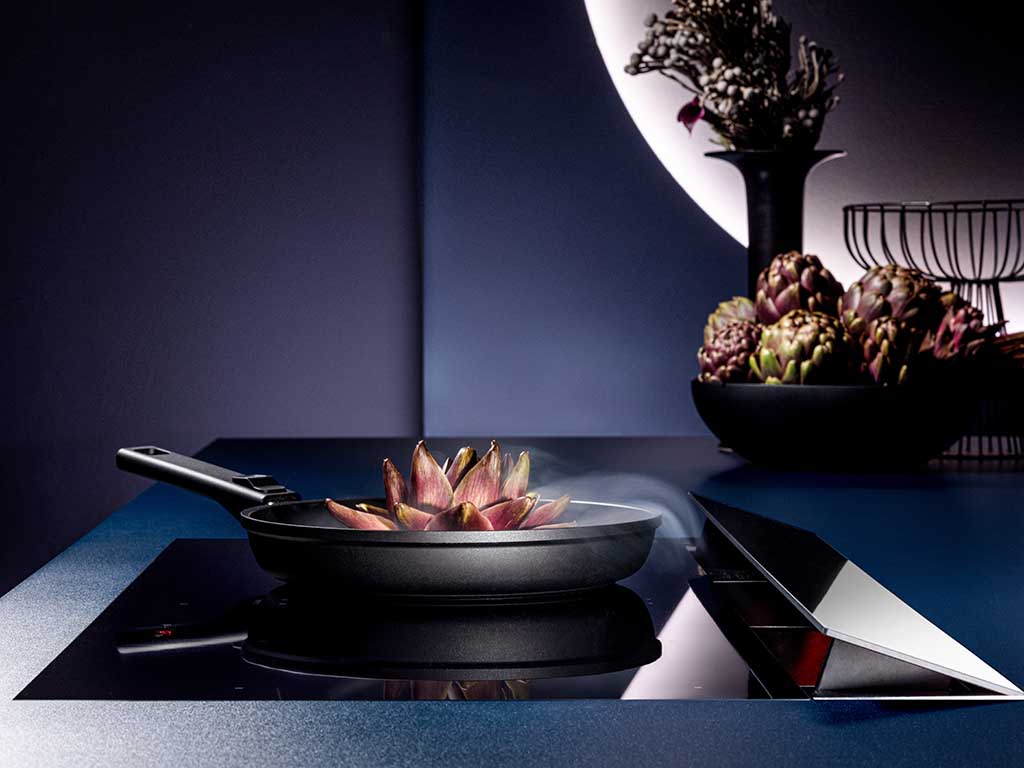 Founded in 1981 in Vittorio Veneto (Treviso), Falmec is today a leading manufacturer of cooker hoods and air treatment solutions, characterised by technological innovation, design and quality as an expression of 100% Italian constructive ingenuity. Through a multi-phase process that takes place entirely in the company's factory in Vittorio Veneto, near Venice, every single product is taken care of down to the smallest detail . Thebrand's great strength lies in its ability to combine refined design and new technologies aimed at perfecting product performance, from silent suction to air purification, essential conditions for maintaining a healthy and pleasant home environment, thus improving comfort and the quality of time spent at home . falmec.com