Brodie Neill reveals new designs as part of Era in the Brera Design District during the Salone del Mobile in Milan. Celebrating a decade of contemporary seating and exploratory design.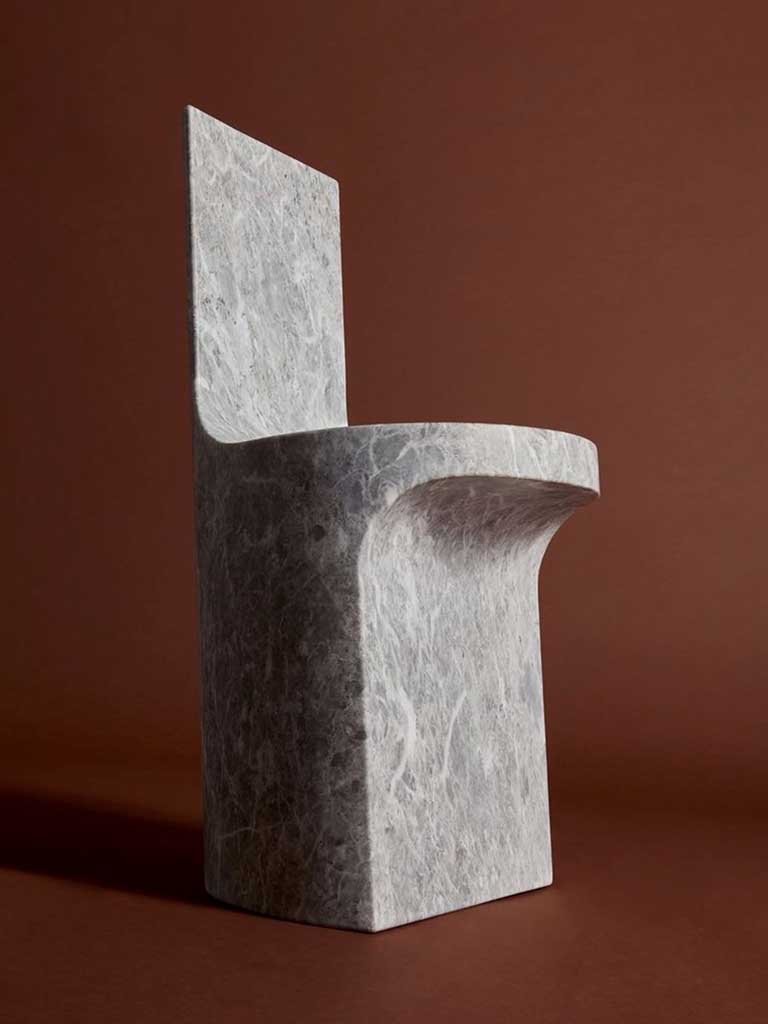 Brodie Neill says: "It is wonderful to be back in Milan, where Made in Ratio was first launched in 2013. Era offered the opportunity to reflect on the collection's journey to date with Made in Ratio signature chairs such as Cowrie (2013) and Alpha (2015), and featured new experimental designs such as Core Chair (2020) and Arc (2023) that the studio has produced in recent years. Era celebrates our commitment to producing quality, timeless design pieces while shifting the dial to experimental contemporary design."
ARC
Arc plays with the idea of surface tension with its sweeping curves and contrasting smooth and rigid faces.

CENTRAL CHAIR
Combining traditional masonry with digital design, the Core Chair is the result of minimal intervention: two sections are removed from the stone cylinder in its creation. Firstly, the seat area reveals a round perch and a flat backrest, and secondly, a relief is removed from under the seat to tilt the entire chair into a counterbalanced posture. salonemilano.it