A true classic for over 20 years: the purity and unique style of MEM are reminiscent of a natural spring. The Dornbracht faucet series created by Sieger Design is now also available in kitchen versions. Numerous variations and finishes are presented within the 'Urban Greenery' concept.
Unique in terms of design and functionality
MEM catches the eye in every environment and now its special feature – the flat, rectangular spout with a 180-degree curve – is also offered in the new kitchen version. MEM is distinguished by its simple and attractive design; its uninterrupted lines embody continuous flow. The particularly gentle, air-enriched spray is also unique, thanks to the integrated control system. From the single-lever mixer to the two-hole faucet with side spray, through to the bar tap version: MEM offers different variants for the kitchen just as for the bathroom line. To perfectly match the functional and aesthetic requirements of customers. The series is available in eleven finishes, including the new Champagne (22kt gold), Brushed Champagne (22kt gold) and Dark Chrome.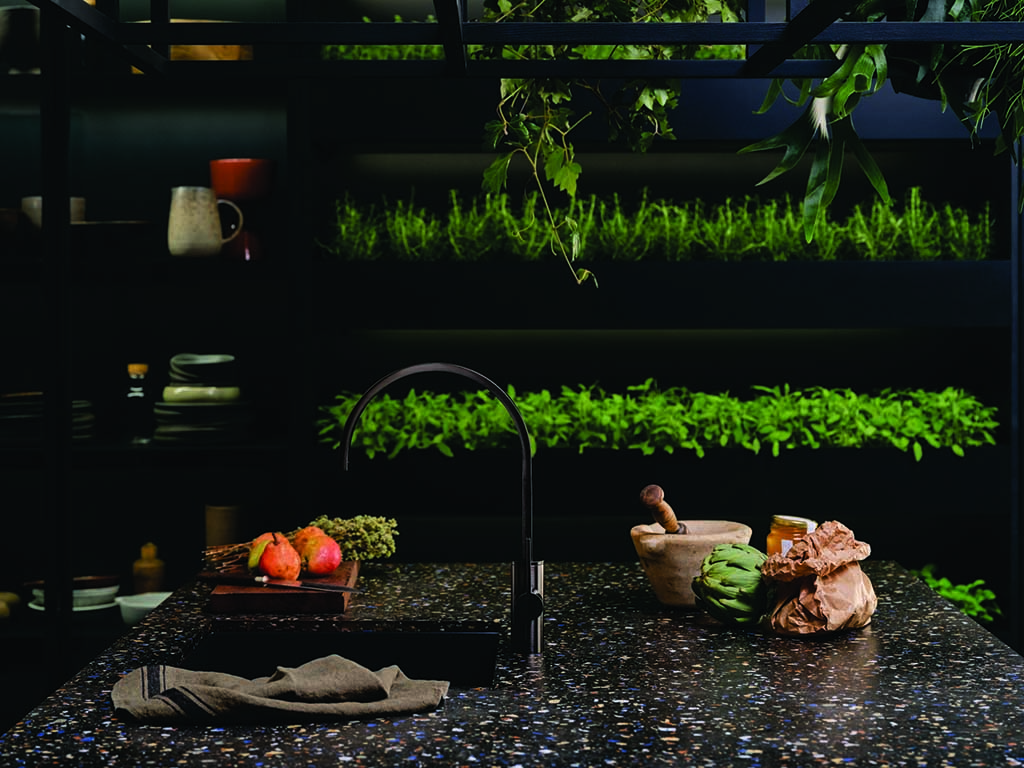 Urban Greenery
To mark the launch of MEM, Dornbracht is setting the new kitchen versions in an ad hoc architectural concept. "Urban Greenery" is the ideal kitchen for people who love nature as much as they love their city: it is a touch of green in their home. Lush plants and herbs, earthy tones and minimalist shapes define its special atmosphere. The room that enjoys natural light really seems to breathe. Several MEM solutions are included in the concept. Brushed Platinum and Dark Platinum finishes harmonise with the natural grey stone. Materials such as cork, ceramics or light-coloured precious woods coherently complete the ensemble, emphasising MEM's timeless natural elegance.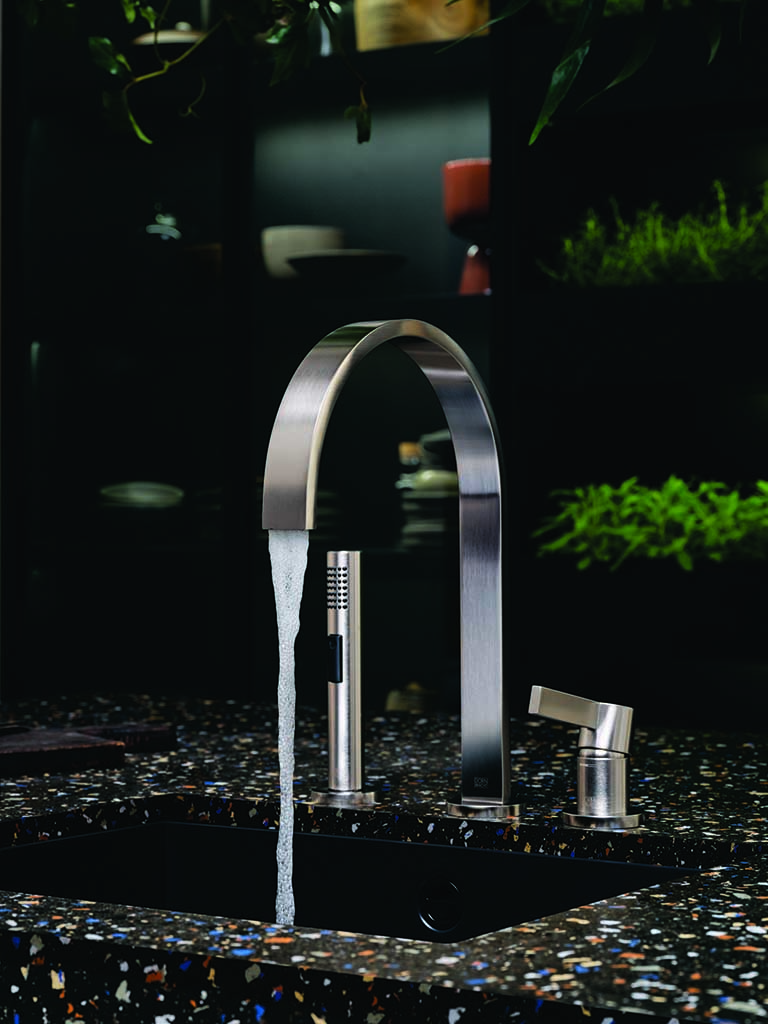 Dornbracht in brief
Headquartered in Iserlohn, Germany, Dornbracht is a global manufacturer of high-quality bathroom, spa and kitchen fittings and accessories. Founded in 1950, it distributes its products in more than 125 markets. Thanks to its special care in design and constant attention to responding to the needs of users, Dornbracht offers products characterised by the highest technical and aesthetic quality, capable of lasting over time. It constantly expands the sphere of its established expertise in design, rituals and experience related to water, setting new standards for the industry: designing – and cultivating – a new way of living are at the heart of its mission. The brand is internationally synonymous with design competence; it has always been a professional partner for the world of architecture thanks to its high quality standards, as the claim 'Leading Designs for Architecture' underlines. dornbracht.com