De Marchi Verona: Refined porcelain: its brilliance, extraordinary colour rendering, tactile sensation of compactness and maximum resistance make it a noble, ancient and precious material called 'white gold' since its first appearance in the West thanks to Marco Polo who discovered it during his travels in the Far East.
The new brand evolves the family tradition, recognised for its expertise in the manufacture of porcelain objects and complements, setting out on a path of research that modernises the material with a totally new declination. In fact, De Marchi Verona porcelain translates into beautiful wall covering surfaces, the result of a completely Made in Italy process that integrates technical experience, experimentation on the material, craftsmanship and the use of high-tech machinery to manage the delicacy of the production phases and the extremely high firing temperatures (which differentiate porcelain from ceramic).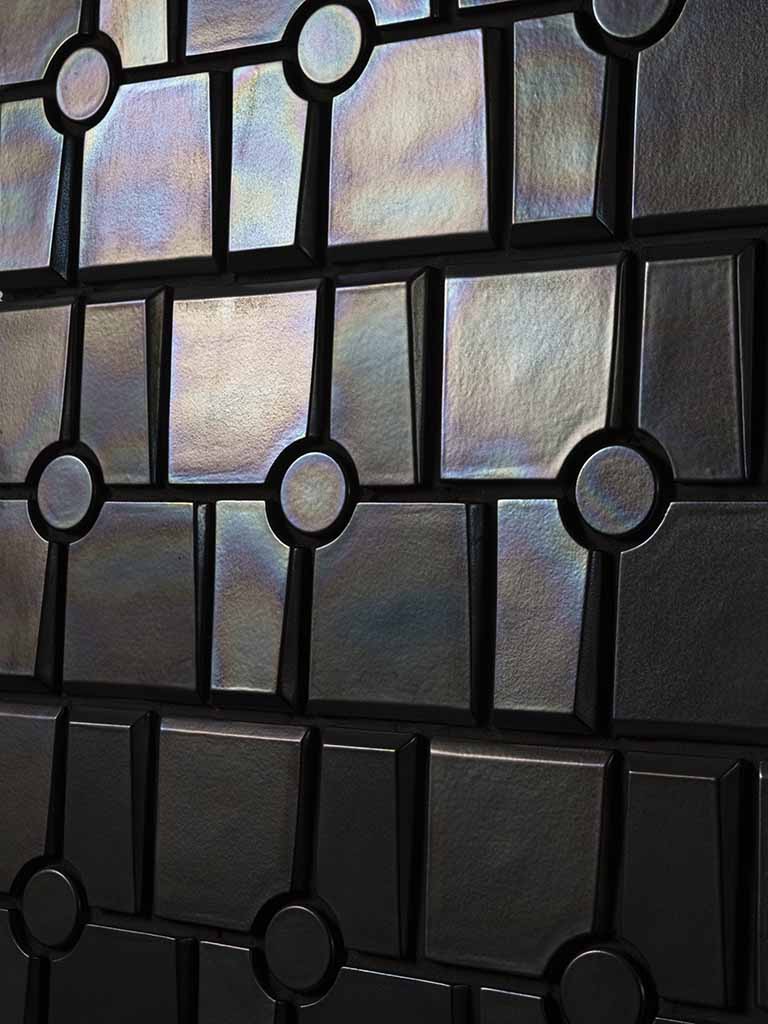 From this 'industrial workshop' come collections of great manufacturing excellence, offering high performance properties: porcelain is in fact recognised as one of the most durable materials, because it is resistant to atmospheric agents and temperature changes, making it also suitable for external wall and façade coverings. Because of its waterproof characteristics, it is laid inside swimming pools. De Marchi claddings are composed of three-dimensional modules that can be combined in different configurations: totally hand-made, they are customisable not only in the laying pattern but also in size and colour.
In addition to the intrinsic added value of the material, the richness of the surfaces is amplified by the eclectic language introduced by the art director Giacomo Totti, who with cultured quotations and sophisticated aesthetics transports this millenary art into a contemporary dimension, making it an innovative proposal full of exclusivity and personality. Totti's passion for noble materials and fine craftsmanship thus meets the company's business strategy, which has planned investments to optimise the cycle and implement production capacity, with the aim of responding to both small- and medium- and large-scale projects, dealing with architects, interior designers and showrooms all over the world for residential projects as well as in the high-end hôtellerie and retail sector. demarchiverona.it