Cale is the first collection of furniture and accessories presented by the Cale design studio at SaloneSatellite 2023.
Cale design, an emerging Italian studio founded by architect Alessia Romani and architect Carla Gambioli, presented at the SaloneSatellite 2023 its first collection of furnishings and accessories inspired by the cultural heritage of its birthplace, Montefeltro. The cradle of the Renaissance, the place where an unprecedented "world view" was elaborated, the perspective, through artists such as Raphael, Piero della Francesca, Francesco di Giorgio Martini and Bramante, is for Cale design a heritage to be sought in the reading of cities and architecture, to then be synthesised into objects. This is revealed in the first eponymous collection Cale, the ancient name of the Italian town Cagli.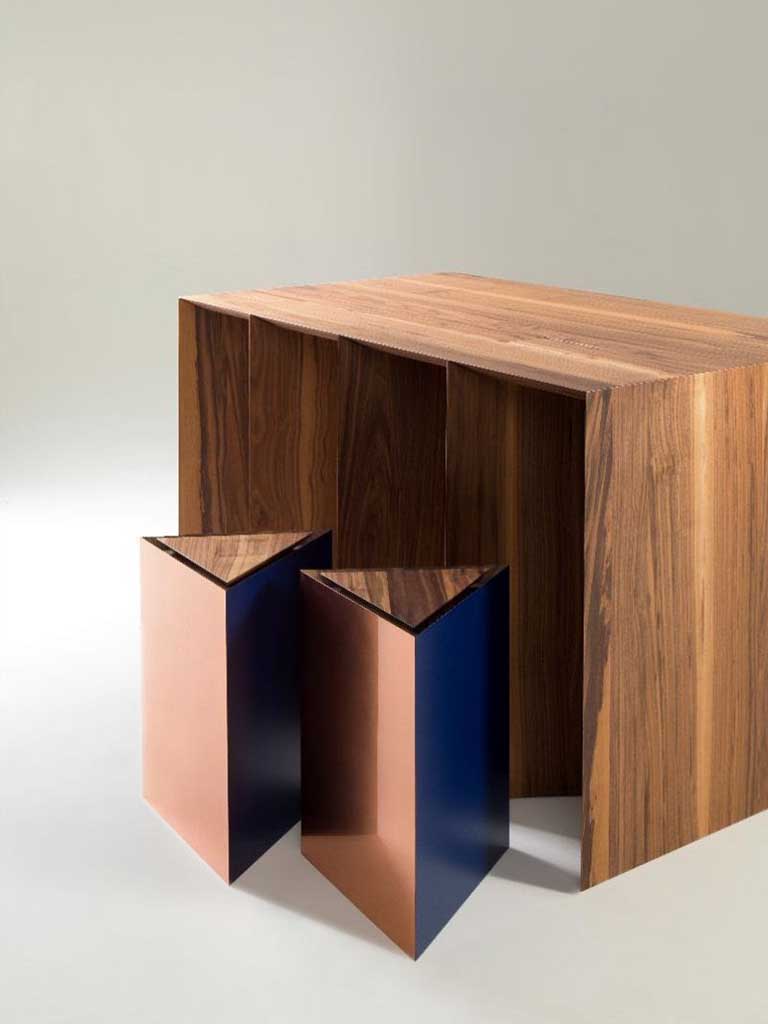 Intarsio is the desk made of solid American walnut conceived as a practical and instrumental exercise of the art and technique of inlaying. From the monumental block of wood the cabinetmaker conquers the third dimension by carving four seats that, like pieces, compose and decompose the furniture. Corte is the metal tray emptier designed for the quick gesture of returning home, "I throw my keys and run to you". A complement that recalls the architectural elements of the area, such as slits, and which, thanks to the idea of perspective construction, presents voids to house everyday objects. Piero is the floor and table lamp that evokes the great experience of Renaissance perspective. The lamp is adjusted by the movement of a sphere running along the support arm. The pure geometry of the circle literally acts as a counterweight to the triangle of the blown glass shade, the volumes thus remain suspended in motion and time, in a present in the making that does not come true, as in Piero della Francesca's scenes.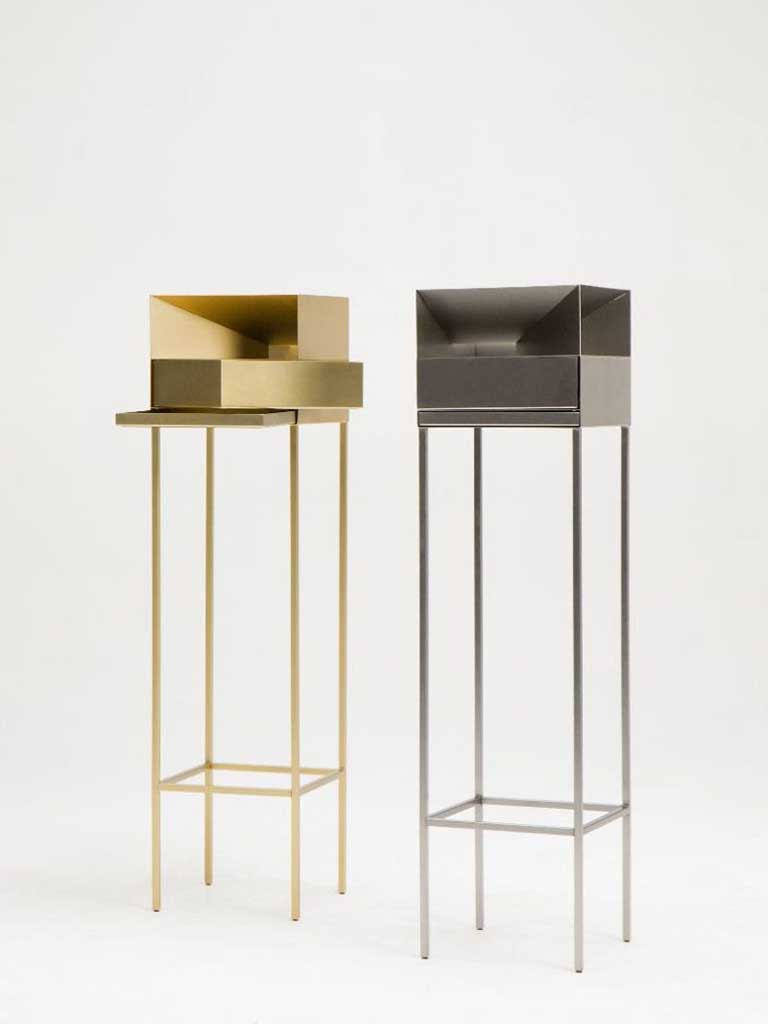 Torricini is the glazed ceramic tile that pays homage to the Ducal Palace of Urbino. The "torricini façade" of the Palace, which advances towards the valley and turns its gaze towards Rome, gathers between the two cylindrical towers windows and loggias with overlapping arches and stands out towards the sky.
Duchi is the tile in satin-finished stoneware and glossy relief design dedicated to the dukes of Urbino made famous by Piero della Francesca. Crossed gazes merge with clay, the material of which the Renaissance city is made.
Platonic is the truffle slicer, with the appearance of a gem, presented in three finishes: one transparent resin made with 3D printing and two in wood, wenge and oak. The blade, which is adjustable, is made of steel in order to correctly fulfil the functional requirements of cutting. Platonic celebrates 'scratching', the gesture of celebration and special occasions.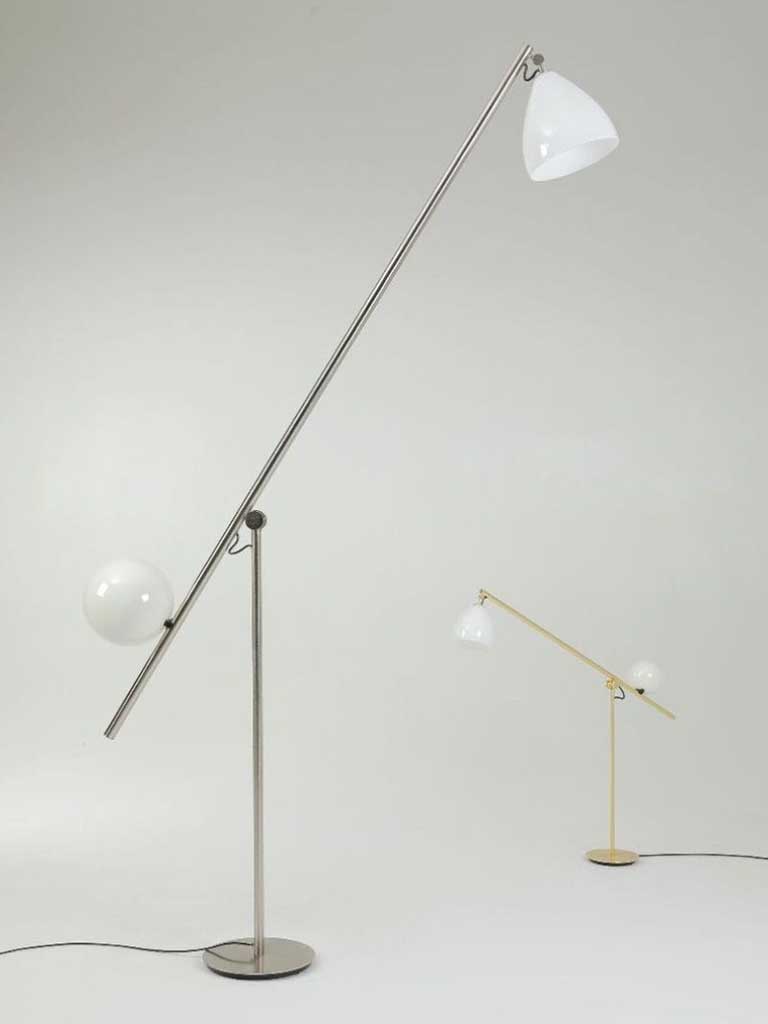 Cale Design is an emerging Italian studio. Its design practice draws on the cultural heritage of its home territory, Montefeltro, located in the hinterland of the Marche province of Pesaro and Urbino. The cradle of the Renaissance, a place where an unprecedented 'vision of the world' was elaborated through artists such as Raphael, Piero della Francesca, Francesco di Giorgio Martini and Bramante, is for Cale Design a legacy to be sought in the reading of cities and architecture, and then synthesised into objects. caledesignstudio.it