Bang & Olufsen premieres its entry into the NFT universe with the DNA Collection by announcing a partnership with SuperRare Labs, the leading NFT marketplace specialising in unique and exclusive digital artworks. The brand will explore SuperRare's innovative RarePass initiative, offering collectors an unprecedented opportunity to acquire a premium collection of cryptoart by some of SuperRare's most prominent artists. As part of the partnership, Bang & Olufsen will become a RarePass holder and offer all RarePass holders the opportunity to own a unique digital artwork from Bang & Olufsen's DNA Collection.
The two brands have the common intention of building an ever-widening community across the digital and fixed worlds to enhance the experience of bringing together technology, music and art. The collaboration perfectly represents Bang & Olufsen's forward-looking vision, which has characterised the brand since its inception in 1925. As a RarePass holder, Bang & Olufsen will be able to collect up to 20 works of art from the most famous NFT artists in cryptoart, including Pindar Van Arman, OSF, Anne Spalter, Matt Kane, Coldie, Hackatao and XCOPY.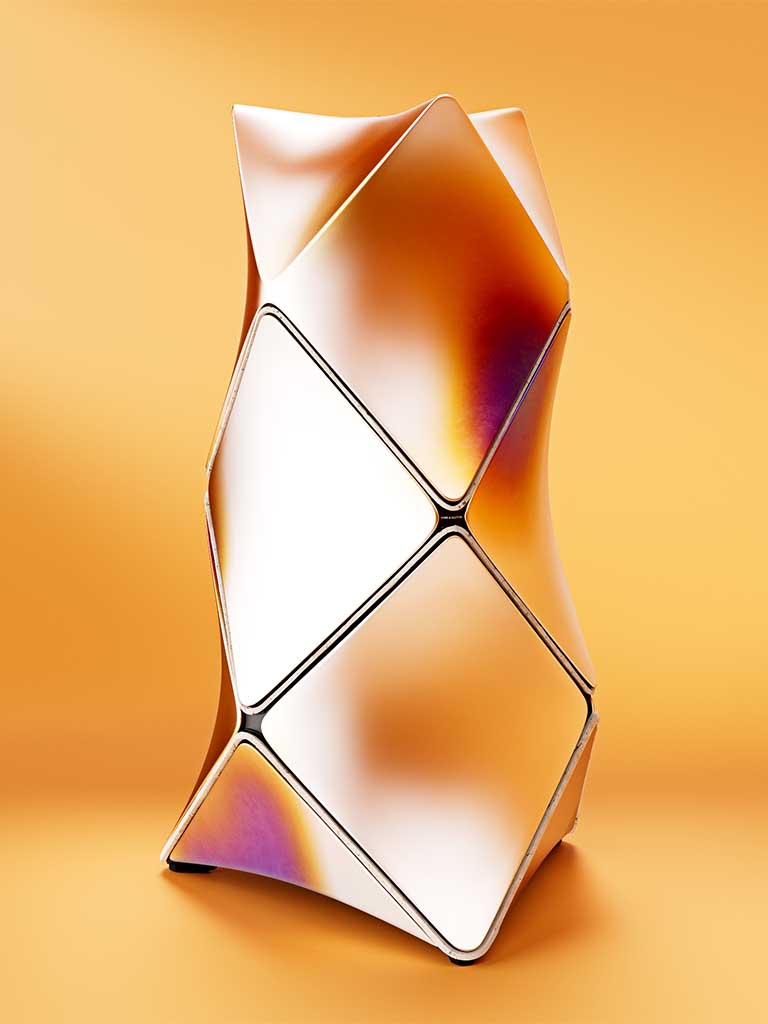 The DNA Collection features three of the brand's most iconic products: the Beogram 4000 turntable, the Beosound A9 and the Beolab 90 loudspeakers. With a brand new digital product design, The Beoverse Alpha is a conceptual boombox designed for use in the Metaverse. NFT DNA holders will also receive a 3D metaverse model of their NFT and will have the opportunity to exclusively purchase a real, limited edition Beosound A9 loudspeaker along with artwork from collaborating artists Hackatao, Thomas Lin Pedersen, Shavonne Wong, RAC and Gramatik & Luxas.
"With our first NFT collection, we are embracing the fast-growing Web3 art and music scene, revisiting our heritage to create objects that become both design classics and collectibles. Sharing the vision of creating a dialogue between art and technology in new and innovative ways, SuperRare Labs is a key partner for our brand," says Christofer Poulsen SVP of Bang & Olufsen and Head of Business Development and Brand Collaborations. bang-olufsen.com