Arbi Arredobagno – a company synonymous with design expertise and reliability that combines high production capacity with a focus on style and design – presents Luxor, the recent collection that rewrites the canons of beauty of the past by analysing them under the lens of a more contemporary language.
Customisation, refined details and high-performance materials represent the expressive code of the collection that speaks of a new sophisticated minimalism capable of exalting the simple line of design and the refinement of technological solutions. Designed by Arbi's R&D office, Luxor – a perfect synthesis of elegance – seduces with its precious workmanship and innovative textures. The distinctive element of the collection is the slim door with push-pull opening and the aluminium frame available in white, black and brushed gold aluminium; a feature that develops a flush top front conceived to accommodate elegant panels, available in multiple variants.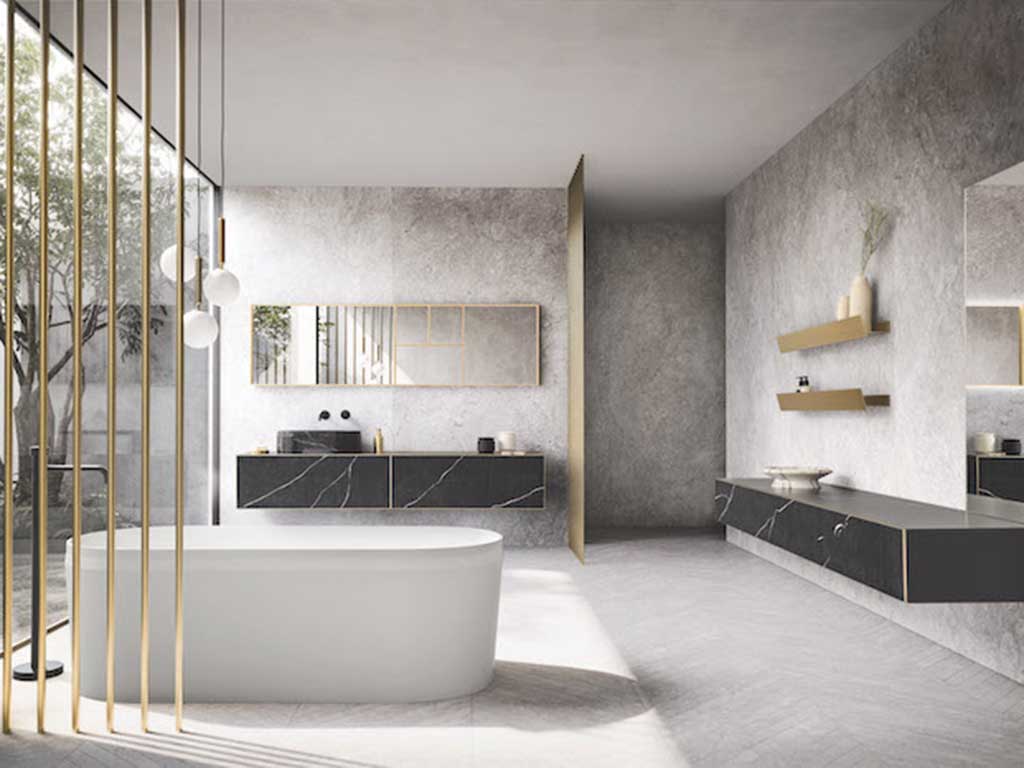 In terms of finishes and materials, the Luxor collection offers numerous variations: from Oak wood, whose smooth finish is flanked by the Millerighe texture – also available in Quarzo Resina – to the Intreccio texture, designed by the Garcìa Cumini studio, reminiscent of wickerwork. There is also a wide range of alternatives in Laminam and Gres, in which the new Terra di Matera and Terra di Saturnia colours have recently been added, bringing the total to no less than 39 different colours, and the variety of lacquered finishes which, in addition to the timeless white, offers 50 matt or velvet shades, from the most classic to the most sophisticated. Enriching the Arbi catalogue is the unprecedented Ajour mirror that dresses the entire wall in an authoritative manner and further elements designed by the Garcìa Cumini studio such as the Roman washbasin, available in the low, monolith and half monolith versions and the Reed sideboard with its timeless charm characterised by curved doors in Intreccio finish, which can be placed in all rooms of the home.
Each Luxor composition can be combined with the washbasins, vanity tops, mirrors, spotlights, accessories and complements present in the Arbi price list and with the shower trays, freestanding bathtubs and thermo-furnishing units present in the Ibra Showers programme, giving anyone the opportunity to bring original and totally Made in Italy furnishings into their daily lives. arbiarredobagno.it