Arbi Arredobagno: Over the years, the bathroom has undergone a profound transformation: from a purely functional space, it is now experienced as an oasis of wellbeing, where moments of pure relaxation can be enjoyed. An intimate and cosy place that is increasingly becoming a protagonist, oriented towards creating settings that ensure maximum comfort and aesthetic refinement. In the bathroom furnishing field, great consideration is given to materials which, besides having to guarantee high technical performance, must express the elegance of a refined design.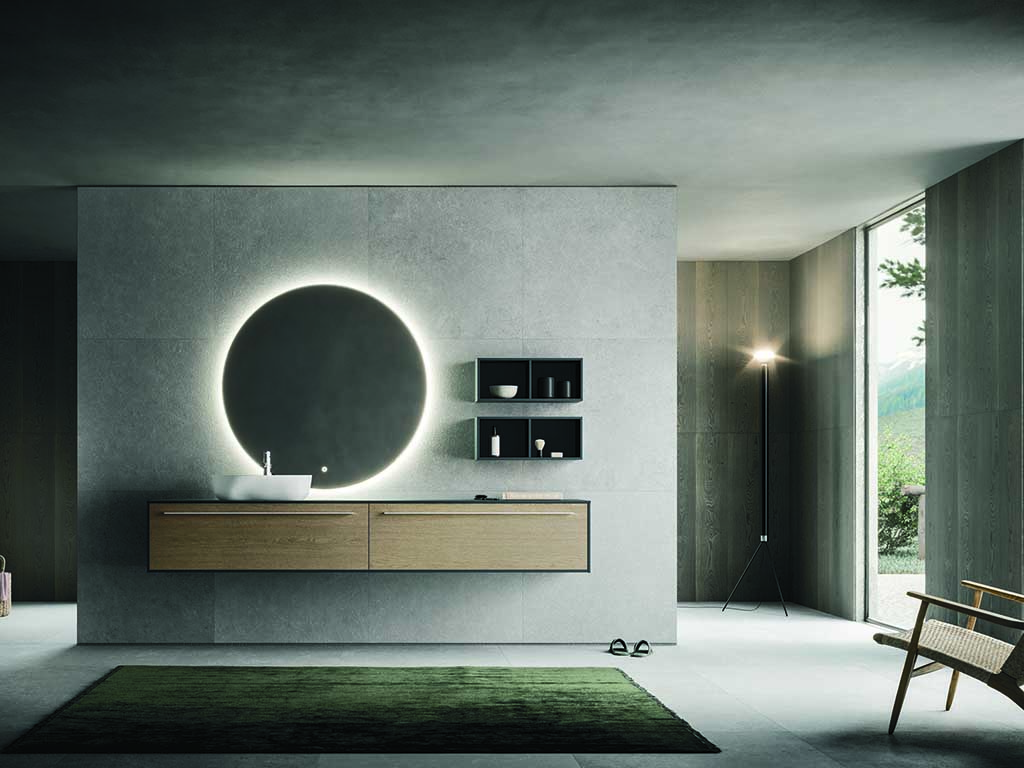 Arbi Arredobagno – a company that expresses a totally Made in Italy production – is constantly expanding its collections to keep up with new trends in contemporary living and to meet the demands of an increasingly demanding market. Among the brand's recent proposals, special attention has been paid to finishes with a three-dimensional effect – available in Oak wood, in various shades of lacquer, and even in Quartz Resin – to create compositions capable of giving character and personality to rooms. The play of light and shadow suggests a new tactile experience and thus transforms aesthetics into a sensorial element. The Code Riga, Luxor and Sky Ondina collections by Arbi Arredobagno offer a very high level of customisation, creating tailor-made creations with a unique and sophisticated style.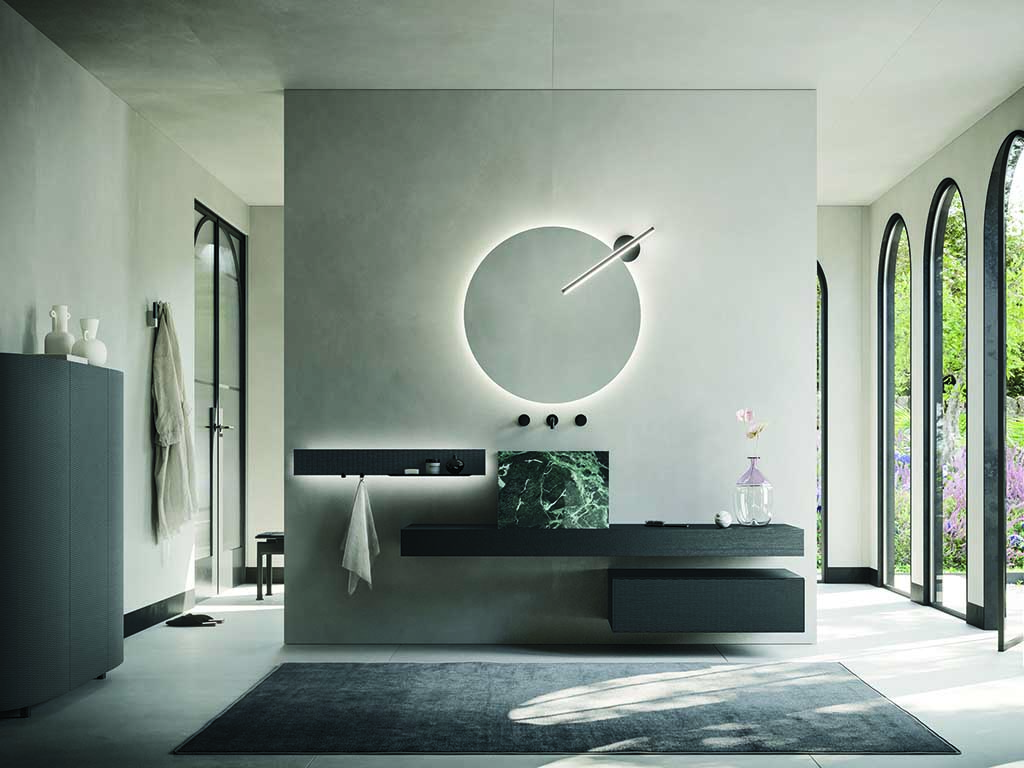 Code Riga stands out for its regular 3D effect striped pattern with a strong graphic imprinting and 45° handle grip. The high level of refinement is also guaranteed by the wide range of finishes available, from the Oak wood variants to the many colour alternatives in lacquer.
Luxor is the furnishing programme characterised by a slim door with push-pull opening and aluminium frame – available in white, black and brushed gold – which develops a flush top front designed to accommodate elegant panels with different finishes. Two three-dimensional textures are available: Millerighe, presented in Oak wood and Quartz Resina, and the new variant Intreccio, designed by studio Garcìa Cumini, whose texture is reminiscent of wickerwork.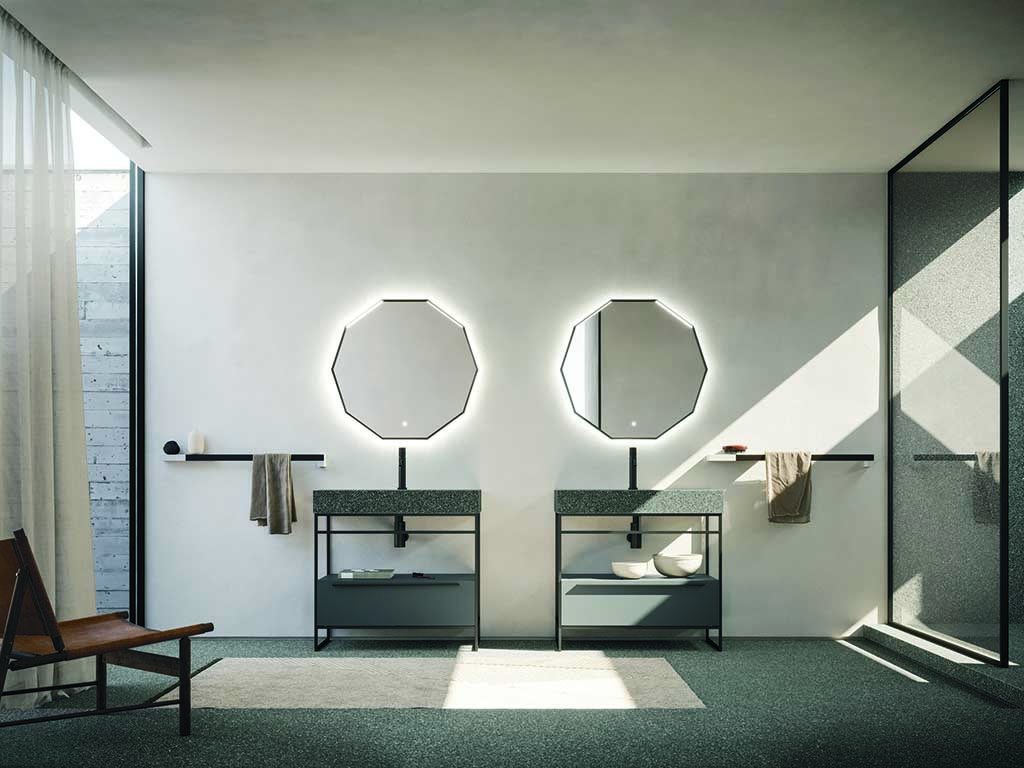 Sky Ondina, available in three Olmo variants and in the precious Spessart Oak, is characterised by a three-dimensional surface that recreates the effect of a soft and regular wave, proposed both on the fronts and on the sides for a complete and highly finished configuration. High functionality is guaranteed by the standard push-pull opening but, on request, it can be accessorized with the handy Lato handle, which is extremely prehensile and design-oriented.
Aesthetics, attention to detail and quality are the values that have always guided Arbi Arredobagno in the continuous search for innovative design, giving anyone the opportunity to bring original and totally made in Italy furnishings into their daily lives. arbiarredobagno.it