Amini Brothers Company celebrates its 60th anniversary with a special event and exhibition at Villa Erba, Cernobbio. An exhibition that embraces tradition and avant-garde, historical and contemporary carpets. The evocative tale of photographer Valentina Sommariva in the places where ABC carpets are produced, distant lands with ancient traditions, a journey that celebrates an important milestone.
An important anniversary to celebrate for Amini Brothers Company, which recently celebrated 60 years since its foundation. Creativity, culture and dedication are the key components that have always united art and enterprise at Amini. A story that has its beginnings in 1962 when Sultan Amini, an entrepreneur originally from Afghanistan, inspired by the ancient craft of carpet weaving by hand, founded Amini Brothers Company.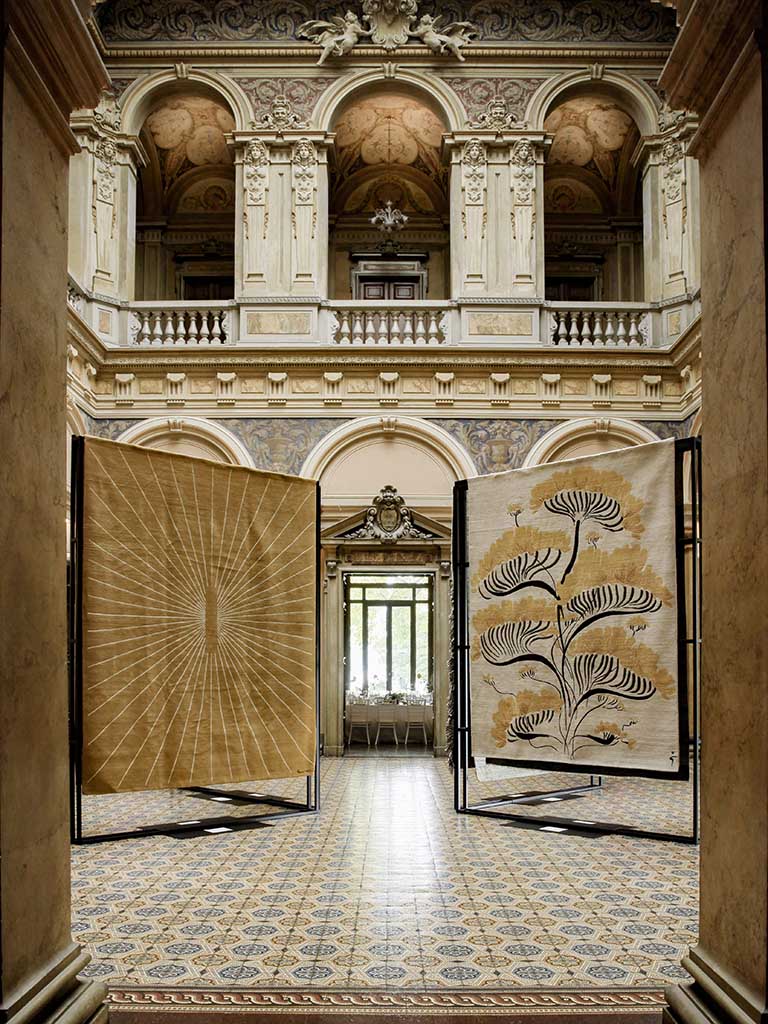 Amini Brothers Company, with its 4 brands, is today a leading player in Europe in the hand-woven carpet market. It is a cosmopolitan reality with global distribution that has chosen to move its headquarters to Somaglia, Italy. The traditions of its homeland, Afghanistan, represent a living and significant cultural heritage and have been the focus of the Amini family's entrepreneurial activity for over half a century. But the company has gone far beyond this, projecting the ancient art of textiles with a strong contemporary flair by collaborating with excellent craftsmen, design companies and creative people with recognised skills to create an extraordinary range of products. For this reason, this event is a unique opportunity for Amini Brothers Company to show its gratitude and appreciation to all collaborators, partners and those who have made it possible to achieve this remarkable milestone.
Amini Brothers Company celebrates the important anniversary of its 60th anniversary in the spaces of the elegant Villa Erba, part of the picturesque setting overlooking Lake Como. For this significant event, the company has decided to lead guests through an unprecedented installation – curated by Elisa Ossino Studio – dedicated to its carpets and the places where they are produced. An itinerary that celebrates the strong identity of Amini Brothers Company and evokes the places where the company was founded and grew up. amini.it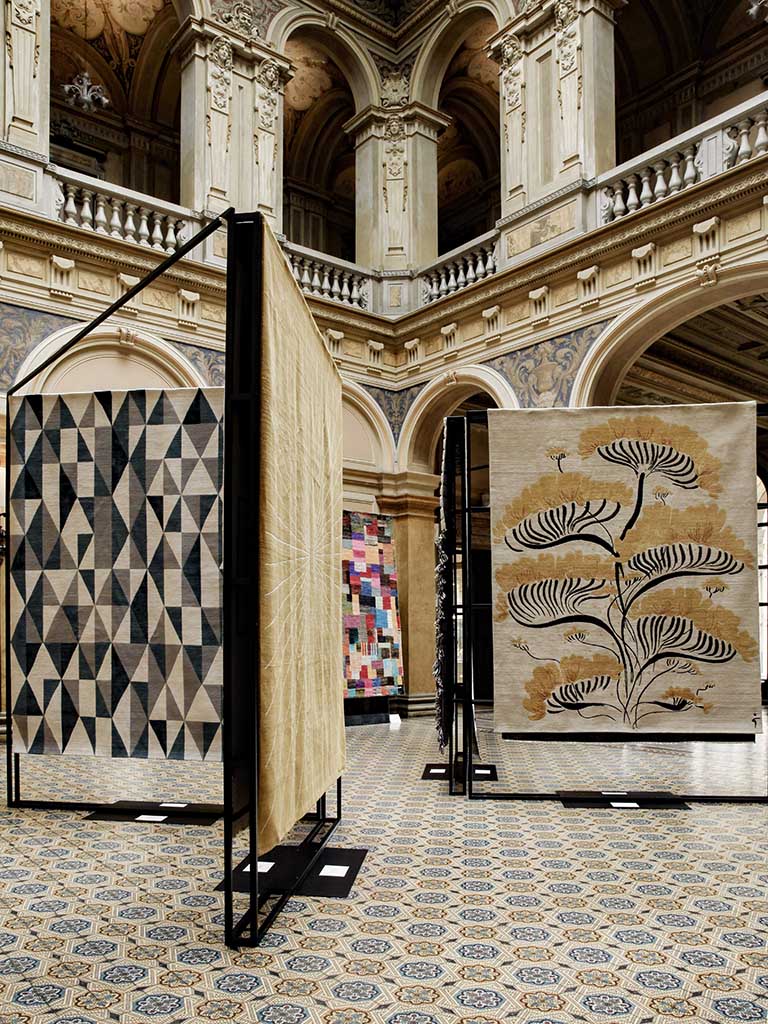 The exhibition is divided into three rooms:
Salone delle Feste: thisroom houses the Ciclopi carpet collection, designed by Elisa Ossino – designer and art director of the Amini Carpets brand – and unveiled during the recently concluded Milan Design Week. Made of organic wool with natural dyes of the highest quality, the collection embodies a new way of experiencing carpets as elements to be experienced with extreme freedom and imagination;
Central hall: Ten iconic carpets(Bamiyan and two Taimany by ABC, RD Grid Berber by Rodolfo Dordoni, Giardino and Collective by Carlotta Fortuna, Valparaise by Renè Gruau, Composizione 74 by Manlio Rho, Utopia by Ico Parisi and Diamantina by Gio Ponti) are displayed on self-supporting structures and two tapestries designed by Antonio Marras in limited edition – Astasia and Sagreta – fall scenographically with their five-metre height from the top of the balustrades of the hall;
The last room is dedicated to the story of Valentina Sommariva's trip to Varanasi, India, in collaboration with Simone Pontini. The result is an extensive photographic and video reportage that recounts the mastery of artisans in the most significant places of hand weaving and embroidery. An evocative journey, therefore, capable of integrating many levels of a story that has its roots in distant lands and ancient traditions, and yet also speaks of a company looking to the future, capable of reading, interpreting and translating the trends of current taste, giving life to contemporary carpets.