Past atmospheres return in Acquabella's new Boreal bathtub. The retro design of the classic free-standing bathtub is here reinterpreted in the Nordic style while retaining a clear reference to the taste of yesteryear.
The richness of the ornaments is replaced by more minimal decorations, such as the traditional feet that give way to a continuous base to support the structure. The characteristic thick rim is highlighted to a greater extent by a classical-style 'concentric' decorative element, which embraces the entire bathtub at the top. This modern reinterpretation involves not only the design but also the use of materials.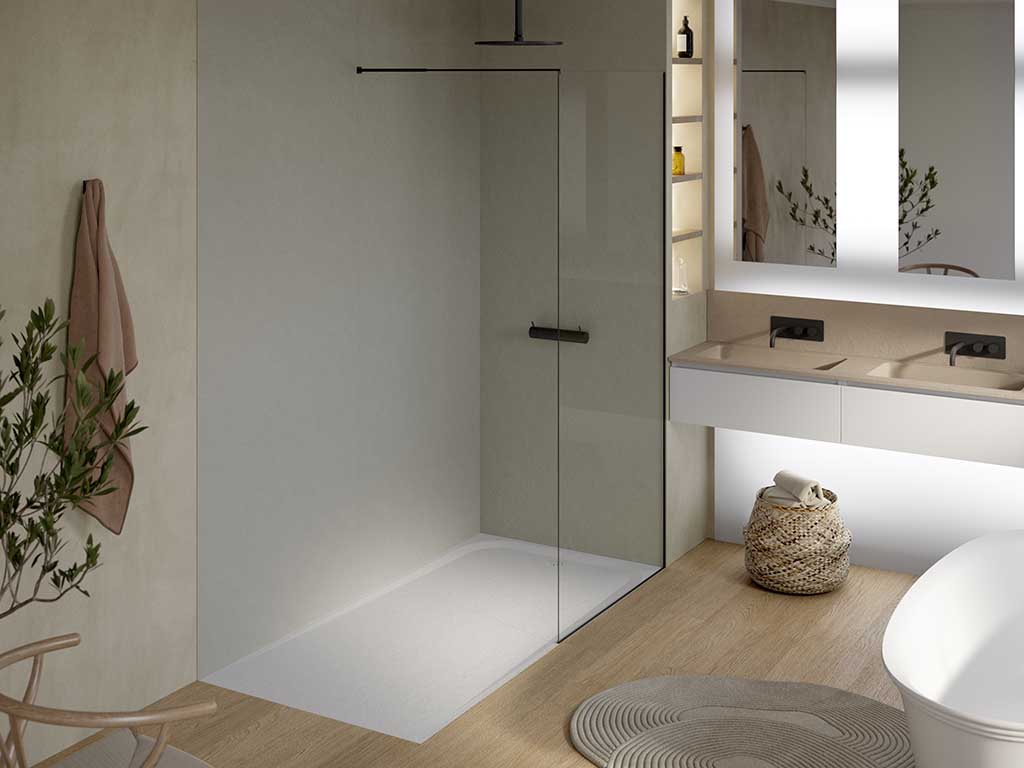 Boreal is, in fact, made of Dolotek® – Acquabella's patented material – which combines resin and dolomite for a "total white" result and unrivalled resistance. Dolotek® allows for quick and easy cleaning, preventing fungi, viruses and bacteria from proliferating, thus guaranteeing the highest levels of hygiene. The smooth, silky surface gives a 'soft' touch sensation, while the flared shape of the tub guarantees an extremely comfortable experience. Measurements 170x80x61 cm
What is Dolotek®
Thanks to the technology developed, rock formed millions of years ago is transformed into durable and elegant modern products. The use characteristics of Dolotek® are superior to those of traditional materials, which is why it is often referred to as '21st century ceramics'. The result is a pure white material, soft to the touch, formed from resin and dolomite stone. The chemical and physical properties of Dolotek® allow the manufacture of products of high technical quality, as well as the modelling of complex shapes with a functional design, making our daily lives easier. The technological process that enables the production of Dolotek®, developed in an efficient and environmentally friendly manner, is unparalleled throughout the bathroom industry.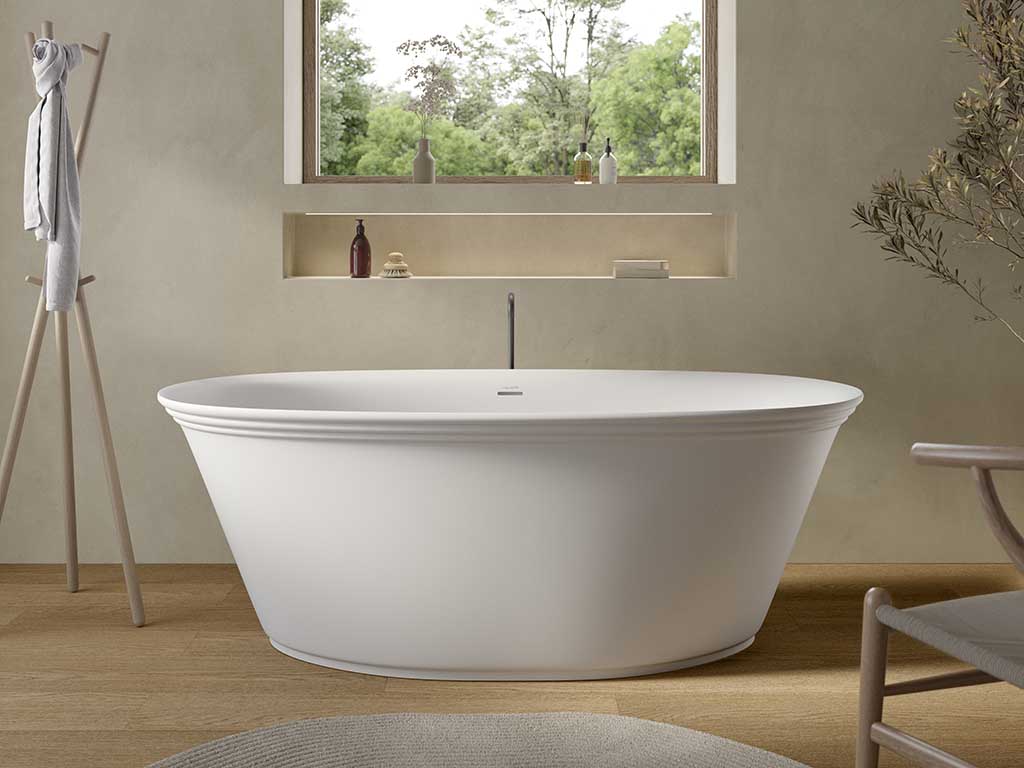 With a history that began almost 30 years ago in La Vall d'Uixó (Valencia), and still continues today with a presence in more than 40 countries around the world, Acquabella is a Spanish brand, leader in the design of products for the bathroom environment. Shower trays, bathtubs, washbasin tops, free standing and countertop basins, panels, storage units and hydromassage columns are only made with innovative and extremely resistant materials.
Inaddition to high-definition textures, attention to detail, and a focus on design and contemporary trends , Acquabella is constantly striving for customised solutions .The custom-made approach, oriented towards realising the desires of an increasingly demanding clientele, makes Acquabella a flexible and versatile company, able to adapt to any type of request, even the most ambitious . acquabella.com