Abet Laminati: The office has changed in recent years: between smart working and the evolution of the workplace, the ways of designing the office are now very different and the needs of employees who have returned to the office have revolutionised.
Now there is a need for offices – both home and away – that are as comfortable as possible and, likewise, that also have furniture chosen with greater attention paid to the materials used. Abet Laminati for this environment proposes solutions such as Polaris, the decorative laminate, warm and soft to the touch, highly resistant to scratching, heat and anti-fingerprint; the decors of the Legni Light and Legni Dark collections that immediately recall nature, roots and wood essence; and the timeless solid colours of the Colours Collection.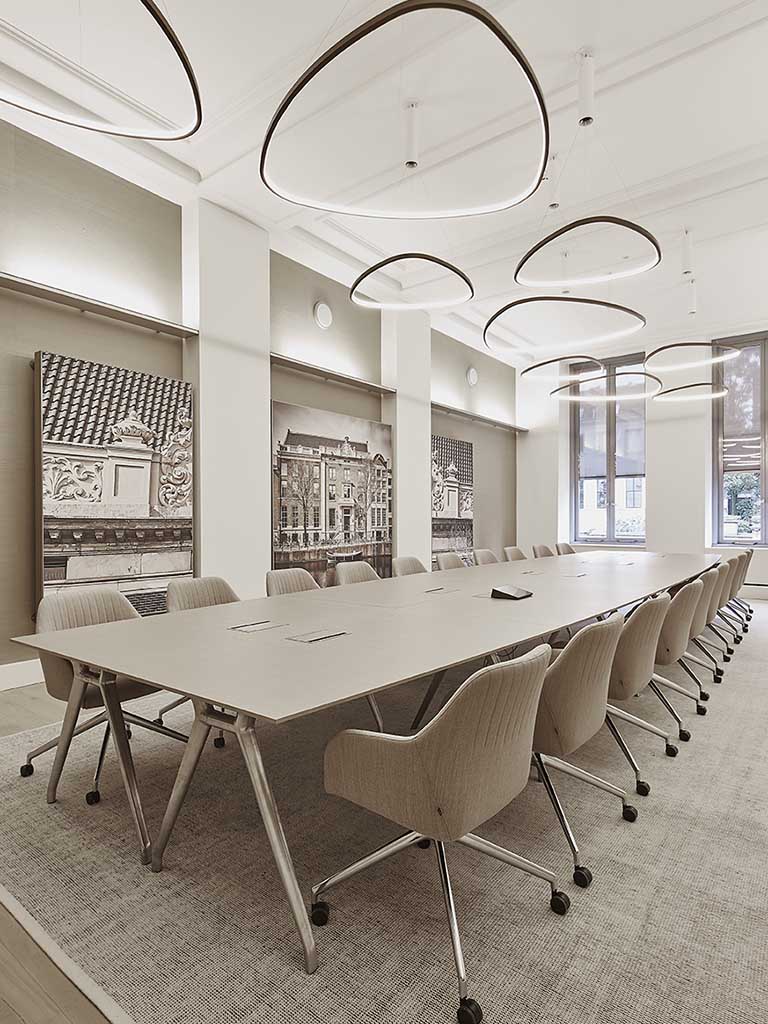 The fruit of Abet Laminati's stylistic and technical research, Polaris is a revolutionary product. It constitutes a sophisticated and durable reference for the most curious designers who desire an unprecedented performance. The durable/velvety combination makes Polaris a surface with futuristic appeal, perfect for ultra-contemporary projects and working environments. Ten colours make up the deep colour range of Polaris. These are joined by a new selection of 12 decors, ranging from solids to woods to Rocks, for the Polaris Contemporary collection.
On the other hand, the Legni Light and Legni Dark collections include decors that give a classic, timeless look to the surface with soft, natural effects, such as Cortina Fancy and Cortina Dark. These are usually accompanied by textured finishes such as Bark, Root and Holz, with a strong and original character that give the laminate a material texture, deliberately imperfect, where warmth and energy meet.

Abet Laminates
Founded in Bra at the end of the 1950s, today Abet Laminati is one of the most important manufacturers of decorative laminates present in Italy and in over 90 exporting countries. With a wide range of collections that combine structure and image, cutting-edge technology and aesthetic research, Abet Laminati listens to, responds to and anticipates the numerous requests of a constantly growing and defining market. Under the guidance of current design curators Giulio Iacchetti and Matteo Ragni, today the company promotes projects of free creative exploration of surfaces, inspired by the desire to look at each material beyond what it appears, to think of it in a different context, to give it new and disruptive dignity. abetlaminati.com