The MINI Cooper S Clubman in the Untold Edition combines a sporty look with unique Untold Edition features. Its unmistakable appearance is characterised in particular by the double rear door typical of the model and the exclusive Sage Green body colour.
The MINI Cooper S Clubman is powered by a four-cylinder petrol engine that accelerates from 0 to 100 km/h in 7.2 seconds with 131 kW/178 hp, providing that incomparable go-kart feeling. Dynamism is explicitly underlined by the Sport Stripes that run narrowly across the bonnet and return to the interior on the sport seats in MINI Yours Leather Lounge Sage Green finish. These too underline the sporty character of the MINI Cooper S Clubman in the Untold Edition.
The colour of the 18-inch alloy wheels – Refined Brass – also shows the elegant side of the MINI Cooper S Clubman in the Untold Edition. The colour is also reflected in the trim on the side sills and the edges of the air intakes, giving the car a harmonious appearance. The combination of sporty, revamped features and careful use of colour makes the MINI Cooper S Clubman in the Untold Edition a unique eye-catcher. MINI Cooper S Clubman (Combined fuel consumption in l/100km: – (NEDC); 6.7- 6.3 (WLTP)/ CombinedCO2 emissions in g/km: – (NEDC); 152-144 (WLTP)).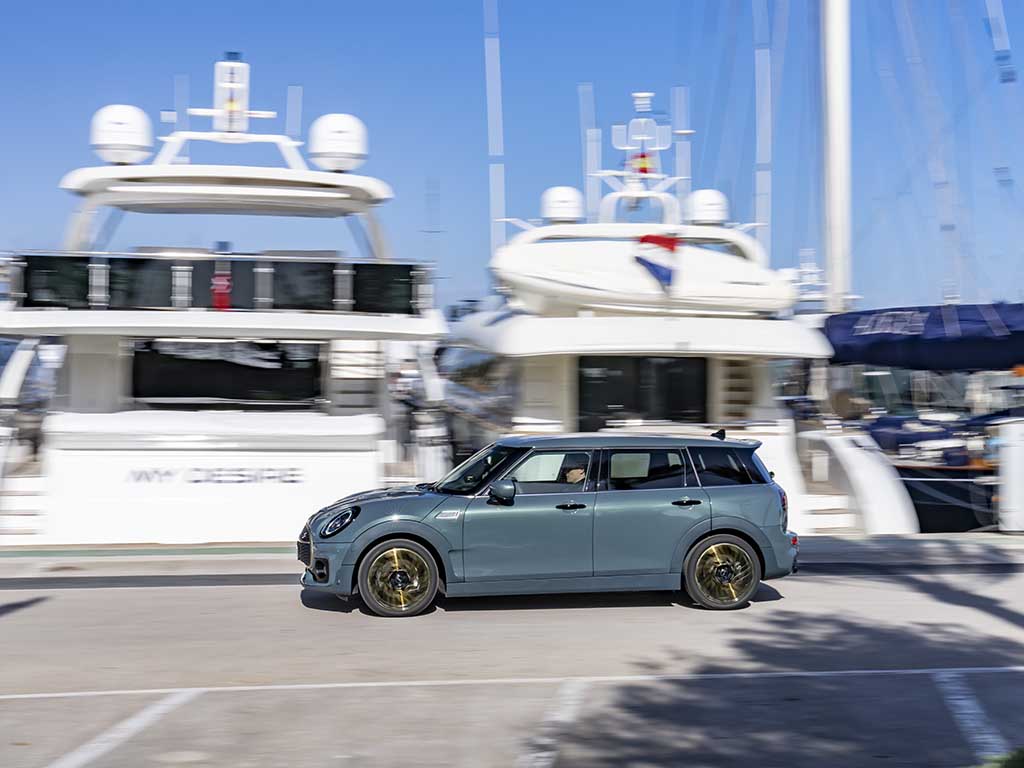 The BMW Group
With its four brands BMW, MINI, Rolls-Royce and BMW Motorrad, the BMW Group is the world's leading manufacturer of premium cars and motorbikes and also offers premium mobility and financial services. The BMW Group comprises more than 30 production and assembly facilities worldwide and has a global sales network in more than 140 countries . In 2022, the BMW Group sold more than 2.4 million cars and over 202,000 motorbikes worldwide. Pre-tax profit in the financial year 2021 was EUR 16.1 billion with revenue of EUR 111.2 billion. As at 31 December 2021, the BMW Group had 118,909 employees.
The success of the BMW Group has always been based on a long-term vision and responsible action. The company has set the course for the future at an early stage and consistently places sustainability and resource conservation at the heart of its strategic orientation, from the supply chain through production to the end-of-use phase of all products. BMW Group Italia has been present in our country for over 50 years and today boasts four companies employing 800 people. The Italian branch is one of the BMW Group's six main markets worldwide for the sale of cars and motorbikes.