Funny spirit and lively soul: the Carrara Beach line was designed by Mirabello Carrara to experience the beach, boat or swimming pool with an unmistakable and extremely cool style .
The beach towels and bathrobes are made of soft cotton terry, particularly hydrophilic, or soft velour, for comfort to be experienced en plen air. The bathrobes, in particular, thanks to their short model and tailored cut, represent a real garment to wear in every situation to make summer absolutely chic. From the eccentric animalier of Pyton e Kenya to the geometries of Malì e Tropicsfrom the delicate butterflies of Island Resort to the fun polka dots of Mathiveri, the garments are illuminated by bright and vivid colours such as light blue, fuchsia, orange and acid green for patterns with disruptive and unconventional appeal.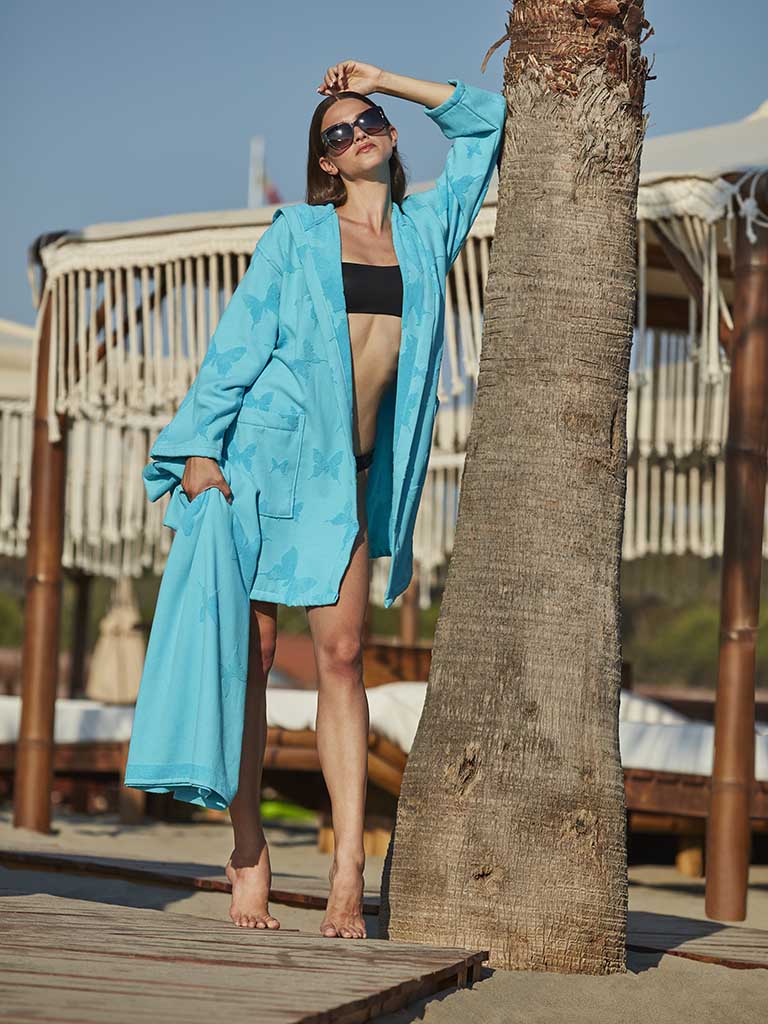 Internationally recognised, Carrara sponges are a perfect synthesis between the superior quality of the raw materials and the extreme creativity of the design, capable of anticipating fashion trends.
MIRABELLO CARRARA
MIRABELLO CARRARA, 100% controlled by Caleffi, is the result of the merger of the historical Mirabello and Carrara maisons, active in the marketing of home fashion products in the Luxury segment. Mirabello started business in 1978 and over the years has always reconfirmed itself as a prestigious reference point in the production of bed linen, synonymous with quality and excellence. Carrara, founded in 1948 by the Carrara family, is known for exclusive terry and household linen collections, distributed in department stores and luxury boutiques nationally and internationally and dedicated to those who seek quality without compromise. mirabellocarrara.it