A new concept is born on the occasion of Milan Design Week: the iconic perfume collection meets lighting design in an olfactory journey, created to celebrate the play of emotions and light. What do perfume and light have in common? Much more than you might think. Impalpable both, they pervade the environment in which they are diffused, enhancing its aesthetics and forms. Frédéric Malle, an authority in the perfume industry with his publishing house Editions de Parfums, which has been giving free expression to the creativity of perfumers since 2000, is convinced of this. Reinterpreting classic canons or exploring new olfactory territories, Frédéric Malle's noses give life – starting with exceptional raw materials – to unique 'pieces' destined to become the classics of the future. Just as happens in artistic production or design, which the maison resembles so much that it can be perfectly positioned within it.
A brand that does not merely match each person to the right fragrance, but wants to elevate each fragrance to a work of art by positioning itself in the world of art and design. With the support of Flos, a historical Italian company that creates forms of light of excellence, as lighting partner of the project, Editions de Parfums Frédéric Malle gives life to a unique activity between fragrance noses and emotions. "As in the world of design and architecture, I provide my noses with all the technical tools but leave them total freedom and creative initiative," says Frédéric Malle. "You start with an idea, the idea becomes a project, you give it a shape, then you work on the technical and aesthetic details: architecture and perfume, for me, have the same gestation". An explosion in which light, design and fragrance represent the innermost soul of each of us, our person and our homes.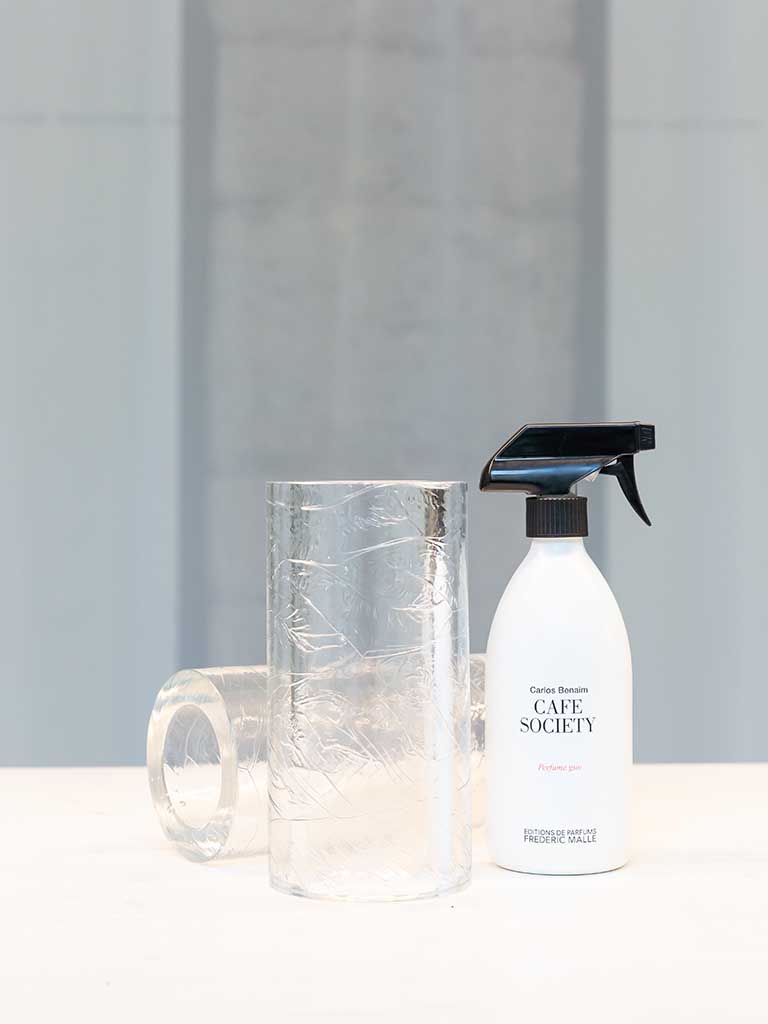 On the occasion of Milan Design Week, the perfume collection meets lighting design in a specially created olfactory journey. Scheduled for 11 April is the inauguration of the Maison's new counter at La Rinascente Duomo in Milan where, until 17 April, it is possible to live an enveloping experience through a tale of lights and emotions narrated in total creative freedom. The windows of La Rinascente Duomo in Milan dedicated to the Maison are also dressed in a new light thanks to the presence of Flos lamps to underline the affinity between the two brands. The Editions de Parfums Frederic Malle boutique in Via Verri 2 in Milan will also be fitted out in a new way thanks to the inclusion of Flos lamps to make the olfactory experience even more unique and immersive.
And, from September..
Now think of Frédéric Malle as a scientist. A bizarre, surrealist scientist who creates a simple yet wonderfully complex and innovative device designed to adapt scent to space and mood. Fleur Mécanique is exactly that: a minimalist box capable of diffusing fragrance notes without the use of heat. Using dimmers and timers, the perfume reaches everyone's preferred level, diffusing only the amount needed, depending on the space. fredericmalle.eu